By Lyndsey Scott-Furtado Beauty Advisor & Aesthetician, & Fashion Advice from Jacqui Neath Myrie, Personal Shopping Consultant A.S. Cooper & Sons, Ltd.
We are the first to preach that we should dress for ourselves because confidence comes from being comfortable in your own skin.  Everyone know's that Valentine's Day is the one day of the year that it's fun to dress to impress! I've decided to work with our in-store personal shopper Jacqui to fully equip you with clothing and makeup tips that will give you the perfect soft and romantic, or sexy and sultry look.
As coral and mint are features in the Spring 2016 collection, Vince Camuto has some beautiful soft chiffon blouses, which can be paired with a skinny jean and a bootie or strappy sandal.  A gorgeous soft pink lip can complement this look.  We love Bobbi Brown's Sandwash Pink with a little Pink Sugar gloss on top. This look is not complete without a soft blush such as Heather Pink Cheek Pop by Clinique and a touch of mascara.  Also try Instant Definition Curl and Lengthen by Bare Minerals for batting your lashes.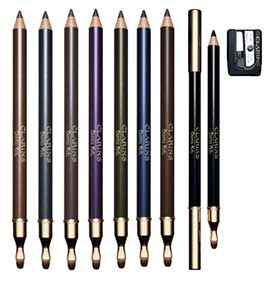 One of Calvin Klein's focuses for Spring 2016 is the abstract print dress, which may be dressed up or down depending on your accessories. Or you can go the tried and true route of a red dress. Either of these screams sexy and sophisticated by adding a bold lip. A Taylor Swift favorite is Dragon Girl by Nars with long lasting staying power, the color won't transfer leaving your kisses your secret. Pair this with a smoky eyeliner for added effect. A must try is pairing a softer color of eye makeup as you get bolder with your lip color.  Try Clarins Intense Brown Kohl Eye Pencil for a soft or dramatic and longwearing effect.
The most important person to love is yourself so whether you have a Valentine's date or not, make the extra effort this year your inner goddess will thank you.
For more Fashion and Beauty advice book a one on one with Lyndsey Scott Furtado, or Jacqui Neath Myrie by calling 295-3961 in A.S. Cooper Main store located on 59 Front Street, Hamilton.
Stay Beautiful Bermuda!