America's Cup Book Reviews
By Martin Buckley, Department Manager, The Bookmart at Brown & Co.
Bermuda will be centre stage this year when she hosts the 35th America's Cup.  The buzz here is palpable and at The Bookmart at Brown & Co. we're just as excited as everyone  else.  The best way to learn more about this most prestigious and historic of sporting events is to browse through our range of America's Cup titles, available in store now:
'Sailing on the Edge – The America's Cup',
introduction by Robert Vaughan:
This is the most comprehensive study of the phenomena that is the America's Cup ever published.  It features authoritative contributions from the world's foremost yacht racing authors and historians supported by fascinating collections of photographs, maps and plans.  There are also facsimiles of newspaper clippings, posters and other historic America's Cup ephemera.  This is THE definitive guide to the history of yacht racings premier prize.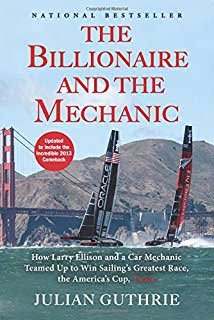 'The Story of The America's Cup 1851 – 2013',
Ranulf Rayner with paintings by Tim
Thompson:  This large format book tells the story of the race in its entirety and is lavishly illustrated with photographs, maps and line drawings depicting the evolution of the participating yachts.  Each of the previous competitions is described in detail and the book features a collection of spectacular specially commissioned paintings by world renown marine artist Tim Thompson.
'The Billionaire & The Mechanic', Julian Guthrie:
The incredible story of how Oracle Team USA came together to win the world's greatest yacht race not once but twice.  Guthrie brings a journalists eye for detail to the gripping story of the 2010 and 2013 races and to the come back of all come backs that secured 'Auld Mug' for Oracle in San Francisco.
'Winging It', D Swintal, R S Tsuchiya & R Kamins:  When 8 points to 1 down most sports teams might think that they were beaten but not Oracle Team USA.  This book tells the thrilling story of how Jimmy Spithill and his crew turned what seemed like unavoidable defeat into one of sport's most incredible victories.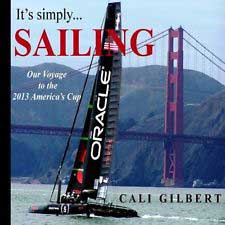 'It's Simply Sailing', Cali Gilbert.
A collection of breath taking photographs depicting America's Cup yachts during the run up to the 2013 races.
'Temple to the Wind', Christopher Pastore.
This book takes us back just over a century and tells the story of N G Herreshoff and 'Reliance' , perhaps the world's first 'super yacht'.  Herreshoff's revolutionary design changed yacht racing forever and secured the Cup for America in 1903.