Cup Match Balance. The most wonderful (HOT) time of the year!
By Jenna Viera, Health & Wellness Coach at Simply Well
("HOT" = Nope, nothing to do with the weather; it refers to being 'Happily Intoxicated' and you can either be half or full.)
Family, friends, festivities at the Cricket game, boating & all day raft ups, beaching, pool BBQ's, soca music, an abundance of Rum Swizzles, Dark & Stormies and lots of food.
The Atmosphere – insanely amazing for locals and visitors! So, let's face it – we're all going to get in on (too much) Cupmatch fun. The extra long weekend kicks off on August 3rd this year.
In addition to staying super hydrated, here's a few of my favorite ways to keep the cheeky sippin' and good eatin' in #balance, and recovery mode, during and after the Cupmatch debauchery: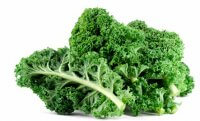 1. Greens, Greens, Everywhere Leafy greens boost immunity and help your body, the liver especially, to detox and restore. (Uh… needed!) They're also seriously hunger curbing. Include them at most of your Cupmatch meals and your body will thank you during the 'toddy' up, and be more likely to forgive you after.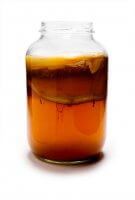 2. Get 'Boochin Raw, organic Kombucha, a fizzy, tea which contains probiotics, B vitamins, and other detoxifying nutrients. It supports and replenishes your good gut bacteria and liver, needed before, and especially after, those celebratory Cupmatch nights. My go-to on the daily is GT's Kombucha (find at Lindo's or Mile's Market). Choose four grams of sugar or less per serving. HOT
TIP – use Kombucha as a mixer with any alcohol of choice. It replaces the high sugar, additive filled mixers which also contribute to that not so nice morning after. All the 'good, good' while I toddy, yes please!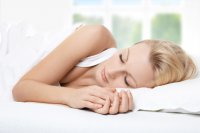 3. Good ole' Zzzz's Tried and true! Late nights are a Cupmatch given. The body restores while you sleep, so get as many hours as you can. Especially the week post-holiday. Snoring, so allowed.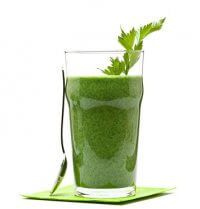 4. Smoothie Soothie Refreshing and nourishing – Go non-dairy mylk or even just water, throw some leafy greens in, add a frozen banana, almond butter, berries, superfoods like cacao, maca which are anti-oxidant powerhouses, promote wellbeing, known to boost mood, help to balance hormones (needed after drinking!) and aid your body in adapting its internal response to external stressors – toxins, lack of sleep, heat or not wanting to go back to work after the holiday …Tis the summer season, so have fun! You can totally have great time, with a few of your favorite libations, delicious food and still be mindful to take care of yourself at the same time.
Check out my Facebook page – Simply Well, Bermuda and Instagram – simplywellbda for wellness tips, inspiration and healthy foodie ideas.
For health & lifestyle coaching, contact me at jenna@simplywellbda.com.