Enjoy October Events in Bermuda 2019
October is an amazing month to enjoy Bermuda! With temperatures cooling a little, it is the perfect month for walking tours, outdoor activities, sunsets and long walks on the beach. History and art are plentiful on our tiny island – here are a few of the activities to take advantage of this month.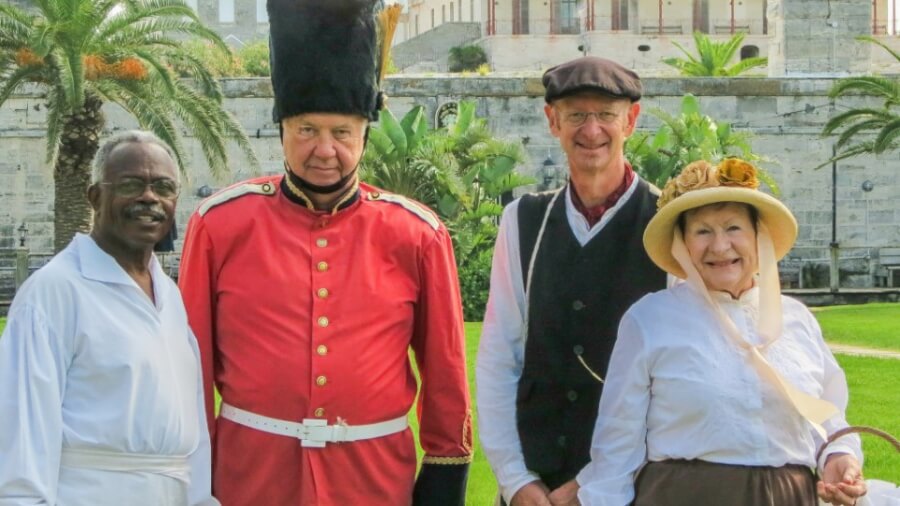 Dockyard Historical Walk & Reenactment Tour
During October on Tuesdays and Fridays at 9.30 am and Sundays at 11 am, next to the Moongate, Royal Naval Dockyard.
Travel in time to the Dockyard of 1863 with a knowledgeable guide and costumed actors. This interactive and educational experience is great for all ages. Free.
Info: DockyardBermuda.com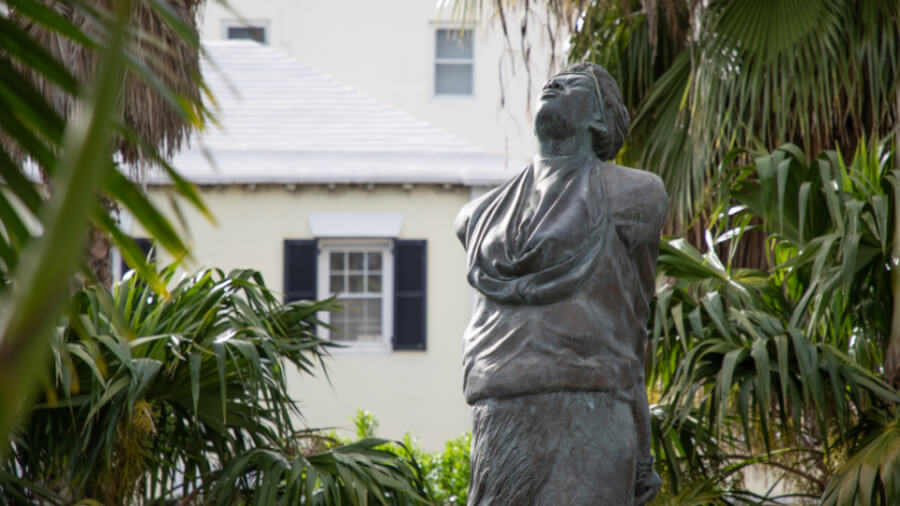 Honouring Sally Bassett & Other Bermuda Slave Stories
Friday October 18 and Thursday October 24, 6-7.30 pm, Visitor Service Centre, Front Street, Hamilton
Take an exploration of heritage through Pembroke on a 60-minute bus tour which highlights stories of former slaves and abolitionists, followed by a 30-minute theatrical performance adapted from Dr Kim Dismont-Robinson's play Trial by Fire, chronicling the final hours of Sally Bassett. Performance takes place at Bermuda Cabinet Office Lawn, Front Street and is free. Tickets $40 from Ptix.bm, includes bus tour and reserved seat for performance.
Info: http://www.gotobermuda.com/events, experiences@bermudatourism.com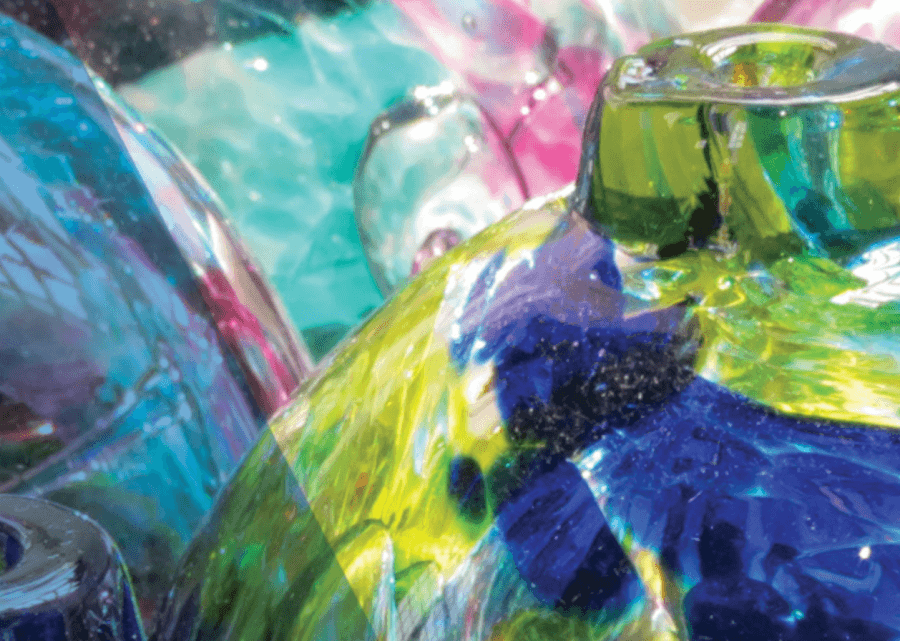 Dockyard Living Arts Guided Walking Tour
Thursdays during October, 9.30-11.00 am, next to the Moongate, Royal Naval Dockyard
Join your guide for an interactive experience through Dockyard's art history, visiting a variety of working studios and meeting resident artists.
Info: DockyardBermuda.com. Free.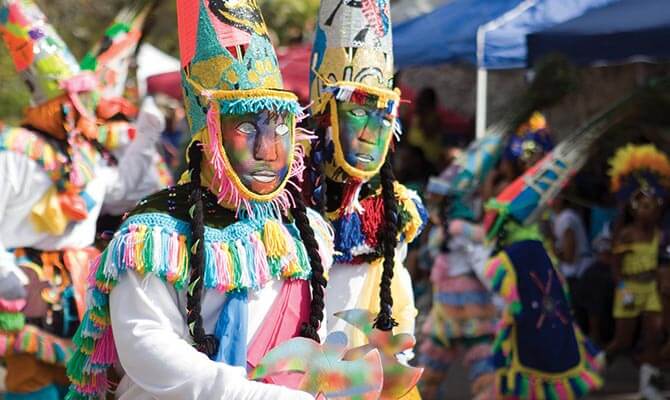 Gombey Saturdays In The Park
During October on Saturdays, 12 noon – 1 pm, Queen Elizabeth Park, Queen Street, Hamilton
Bermuda's musical traditions are on display in the City with a performance by a steel pan musician from 12 noon to 12.40, followed by the Gombey dancers and drummers; hosted by the Hamilton Town Crier.
Info: 777 9738
Destination Dockyard: Fall Festival Edition
Sunday October 20, 4-7 pm, North Lawn, Royal Naval Dockyard
Come and enjoy this celebration of fall with us, complete with local entertainment, local vendors and activities for the entire family to enjoy – we may even have a few fall inspired surprises!
Info: DockyardBermuda.com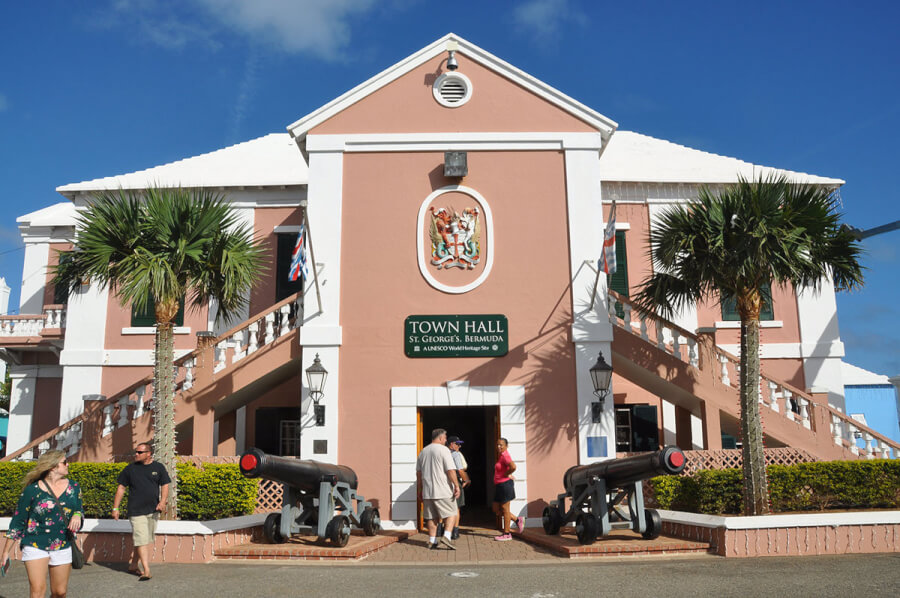 UNESCO World Heritage Site Walking Tour Of St. George's
Monday to Thursday and Saturday during October, King's Square, St. George's, 10.30 am
Enjoy a walk back in time around Bermuda's first capital and learn about Bermuda's early settlers and unique architecture. Meet your guide in front of Town Hall, King's Square. Dates include Monday to Thursday and Saturday, October Tickets $15, children under 12, $7. Wednesdays, November and December. Free. No tour December 25.
Info: 333 1830
For more information and for a full list of events happening in Bermuda click here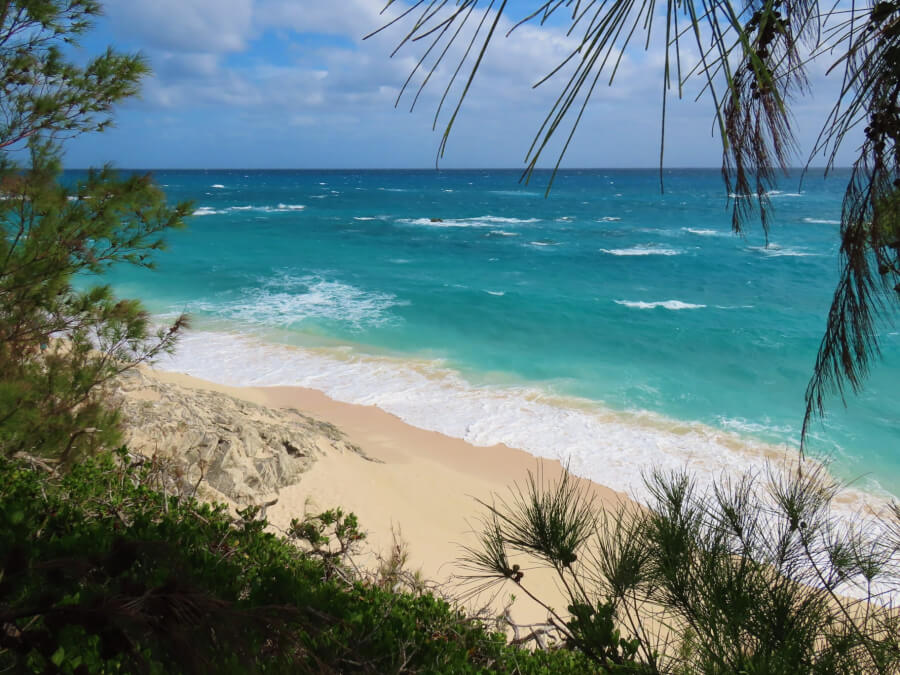 And if you just want to hit the beach…
One of our favorite beaches to explore during the month of October is Warwick Long Bay. The half-mile stretch of pink sand  is one of the most picturesque beaches in the island. Warwick Long Bay is full of little coves and rocks and is popular for an early morning swim or walk. Photo by Martin Buckley.