Explore The Olde Town of St. George This Winter Season
By Kristin White
Because Bermuda is a sub-tropical climate, we do have our fair share of chilly nights,
but the average temperature in the winter is still a moderate 70 degrees.
You may not want to hang out at the beach, so that makes it the ideal season to learn more about Bermuda history
and spend some time exploring the outdoors. Whether you want to discover the island by bicycle, moped,
electric car, horse, or even your own two feet – St. George's is the ideal destination!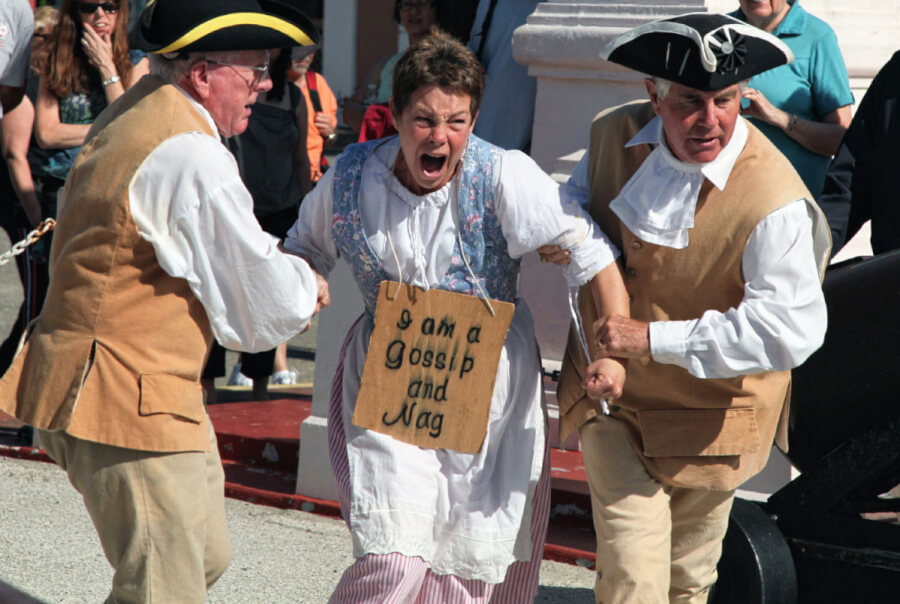 Throughout the winter season, the Historic Reenactment happens in the town square on
Wednesdays and Saturdays at 12:30pm, so most of the museums, including the
Bermuda National Trust Globe Museum and the World Heritage Centre, will open only on those days. 
St. Peter's Church and Fort St. Catherine are open weekdays year-round and walking between the two makes for a great hike. 
Pick up a UNESCO World Heritage Site map from the Visitor Information Centre (located in the Town Square) and plan your route!
Explore the winding alleys and historic properties around St. Peter's Church, making sure to stop off at The Bermuda Perfumery. 
Make your way to Fort St. Catherine, walking past the Unfinished Church, Tobacco Bay, and picturesque Coots Pond.
After leaving Fort St. Catherine, continue exploring the Eastern coastline to see more forts, beaches, farmlands and even a historic military cemetery. 
Along the way you can stop off at Mutigua Bakery for a yummy homemade savory pie, see pieces of sea glass at Alexandra Battery Beach,
and climb the tiny wooden staircase inside Gates Fort for an incredible view.
If your day isn't done, pop into the shops for unique locally made gifts or head across the harbour to
St. David's and hike through the spectacular Coopers Island Nature Reserve.
Get even more out of your time in St. George's by doing a tour! Join the FREE walking tour held every Wednesday at 10:30am. 
Explore by horse with Bermuda Horse Trail Rides.  Hop in Bermuda's only horse and carriage, Bronco Stables,
led by fun and knowledgeable guide Crystal.
Bring the family to Haunted History, a ghost tour held every Thursday night.  
Or get a taste of St. George's by coming on a food and history tour with me! (details below)
Whatever you do, don't let the cooler temperatures deter you from making the most of your Bermuda holiday.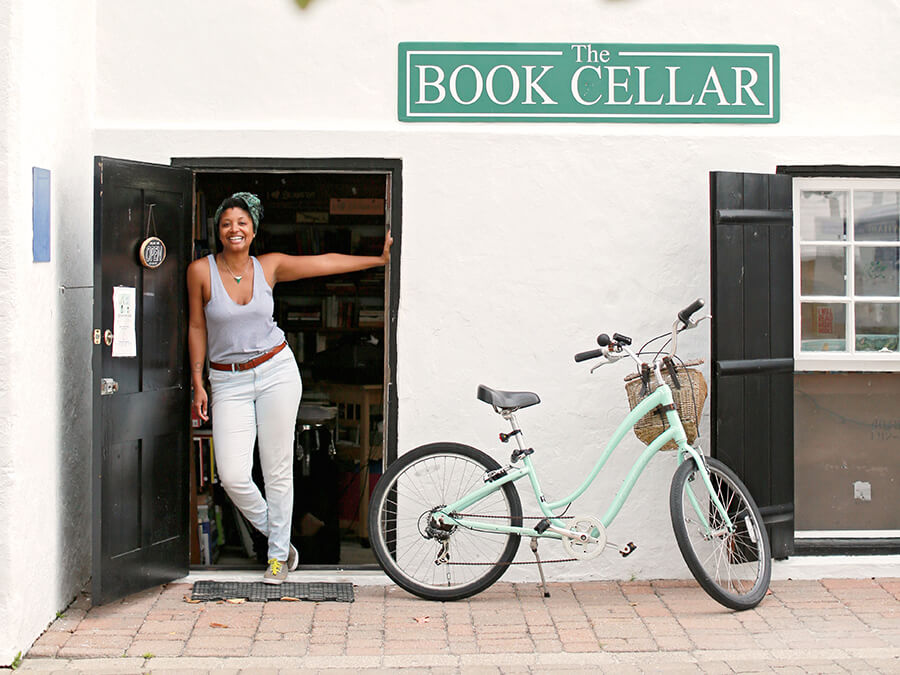 About Kristin White
For over fifteen years, Kristin has been a community organiser, nonprofit leader, and entrepreneur.
Her cozy book and gift boutique in St. George's (Long Story Short) formally known as The Book Cellar, offers top-rated tours and experiences,
and has been featured in Afar Magazine, Travel + Leisure, and USA Today. As a popular blogger (kristindotcom.com)
and influencer, Kristin's posts receive several hundred engagements every week.
She received the 2018 Best of Bermuda Award for Best Blogger and was one of 2017's 10 Most Fascinating People.
Her bicycle and perpetual companion Shoshanna was the 2017 Best Bermuda Character.