by Alexandra Lima
The holidays are just around the corner and although it's beginning to look a lot like Christmas, it can begin to feel a lot like holiday stress as well. No one understands this more than Joan Spurling, Gibbon's Company's own Personal Shopper. "One thing about Gibbons which is easy, is that you can find everything here at one location." This is something that may be appealing to many hectic holiday shoppers island wide.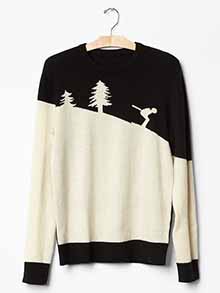 Gibbons first opened its doors almost 100 years ago; it was founded in 1916 and has been on the forefront of Bermuda's retail ever since. The largest of Bermuda's department stores, it offers a wide variety of merchandise with the latest brands in fashion, cosmetics, home goods and toys. Having 'it all' isn't something one automatically thinks of when they consider the traditional department store. But the role of the modern department store is changing and that means creating a better shopping experience with a larger range of items to better serve their clients. And Gibbons is no exception, making it this season's one stop shop for all things Christmas.
"There is really something for all of your Christmas needs" Joan explains. "And, for the visitor, it can be appealing because you can get your holiday shopping done without the long lines and difficulty of parking, like in the States." Located in the heart of Hamilton, Gibbons offers more holiday shopping hours through the month of December, staying open late on Fridays until 9pm and Sundays from 1-5pm.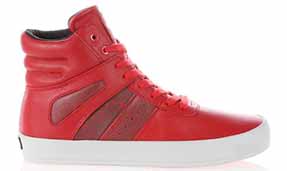 If you are a last minute shopper, it's not a problem as Joan assures "The week before Christmas there are extended holidays hours which will be posted on our website and on Facebook." Not to mention that Gibbons will be opening a 'pop up shop' on Front Street "for those easy and quick gifts ideas" she reveals.
Another thing that most people dread over the Christmas period, are the annual hosting duties, which come with the season. Spending the holidays in the kitchen is not something that many look forward to and those Christmas cookie exchanges can be a nagging task. Find your chef inspiration on the lower level of the Hamilton store, with everything from baking, to table settings and the latest cookware that will bring out the best of your holiday roast dinner. Not to mention, there is something at every price point for the chef on your gift list.
When the menu is sorted, all that's left are those holiday décor concerns. Decking the halls will seem like a breeze after visiting Gibbons, which has a large selection of Christmas decorations, ornaments and crafts. Another suggestion; "Give your home a makeover this holiday" Joan recommends, "Gibbons Home store has everything you need, from bed and bath décor to candles". Even the smallest of touches can make your home pop this season and ease the seasonal hosting stress.
Now to address that pesky holiday gift list, which I am relieved to discover; Gibbons has it covered. There are gifts for all types of giving, with the latest brands in men's and ladies fashion, lingerie, fuller figure fashion as well as Jr. and Jr. plus. If apparel isn't something that you are comfortable giving, Joan offers an alternative. "One thing that we sell a lot of during the holiday's are our Christmas Gift sets." Fragrance sets are perfect as they offer great value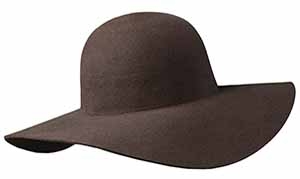 for the giver and receiver. Usually accompanied by one free item, such as a lotion, perfume is a nice alternative and there are many brands featured such as; Givenchy, Calvin Klein and John Paul Gaultier. And if you are not able to satisfy that one difficult person on your list, you can give the gift of Gibbons, as Joan reminds me, "There are always gift cards. Not to mention the convenience of Christmas wrapping at each check out, with inexpensive gift bags; so you don't even need to worry about buying Christmas paper."
Visit Gibbons throughout the holiday and melt away the holiday stress by checkingoff that Christmas list, one department at a time!
Gibbons is located on 21 Reid Street in the City of Hamilton. Please visit www.gibbons.bm for more information on brands and store hours or check them out on Facebook