By Rebecca Singleton ~ Owner of TABS (The Authentic Bermuda Shorts)
Traditionally, Bermuda shorts are worn as formal attire; mostly as office wear, but the beauty of TABS is that you can dress them up or down.  
I love when customers come to the store and plan on walking out in island style. But what is second nature to locals is uncharted territory to others! A common question we get asked is: "How do I wear Bermuda shorts?"
If you've recently moved to Bermuda and are looking for a work wardrobe or passing through and need something to wear to a wedding, Bermuda shorts are the way to go.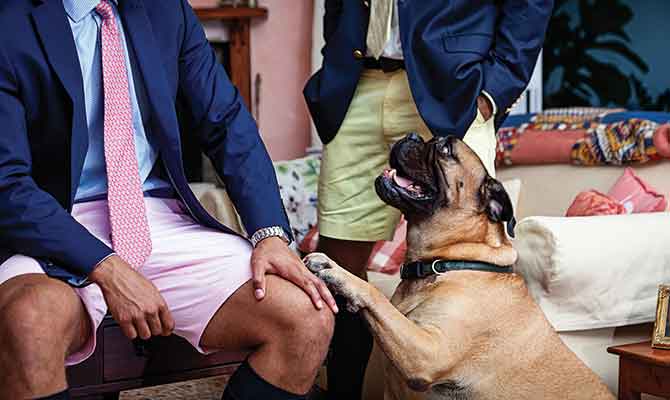 It's much too hot most of the year for a full pants suit so opt for something a little more comfortable and climate friendly.
In Bermuda, any colour goes so feel free to go as bold as you dare and you can't go wrong with a crisp white dress shirt. If a tie is required, a complementary or contrasting colour will add a little extra flare to the ensemble. Same rules apply to the socks and blazer, but I'm quite partial to the traditional navy. Finish the look with black or brown loafers or dress shoes and a belt to match and you're good to go.
If the formal look isn't your thing, nix the socks, dress shirt and shoes and pair your TABS Bermuda shorts with one of our wonderfully soft polo shirts for an effortlessly casual outfit.
As if choosing between the colours isn't difficult enough we decided to make it even more difficult by introducing a selection of fabrics. If you're a stickler for tradition, our cotton/linen blend is perfect for more formal occasions. The cotton twill, which is available in over twenty colours, is designed to take you from the boardroom to the boat so an excellent choice for work or play. Our newest additions, Tencel and a UV protective performance fabric are the way to go for a day out on one of our many golf courses.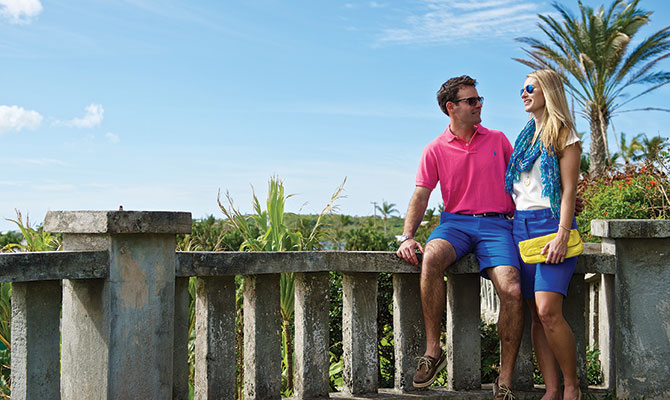 Stop by and let us get you kitted out in Bermuda style. No matter the occasion, we'll have you looking sharp 😉
Flagship Store
12 Reid Street, Hamilton
441 704 TABS
hello@tabsbermuda.com
TabsBermuda.com