Made you look!
Alexandra Mosher & Amanda Temple Photography
By Brigitta Wohlmuth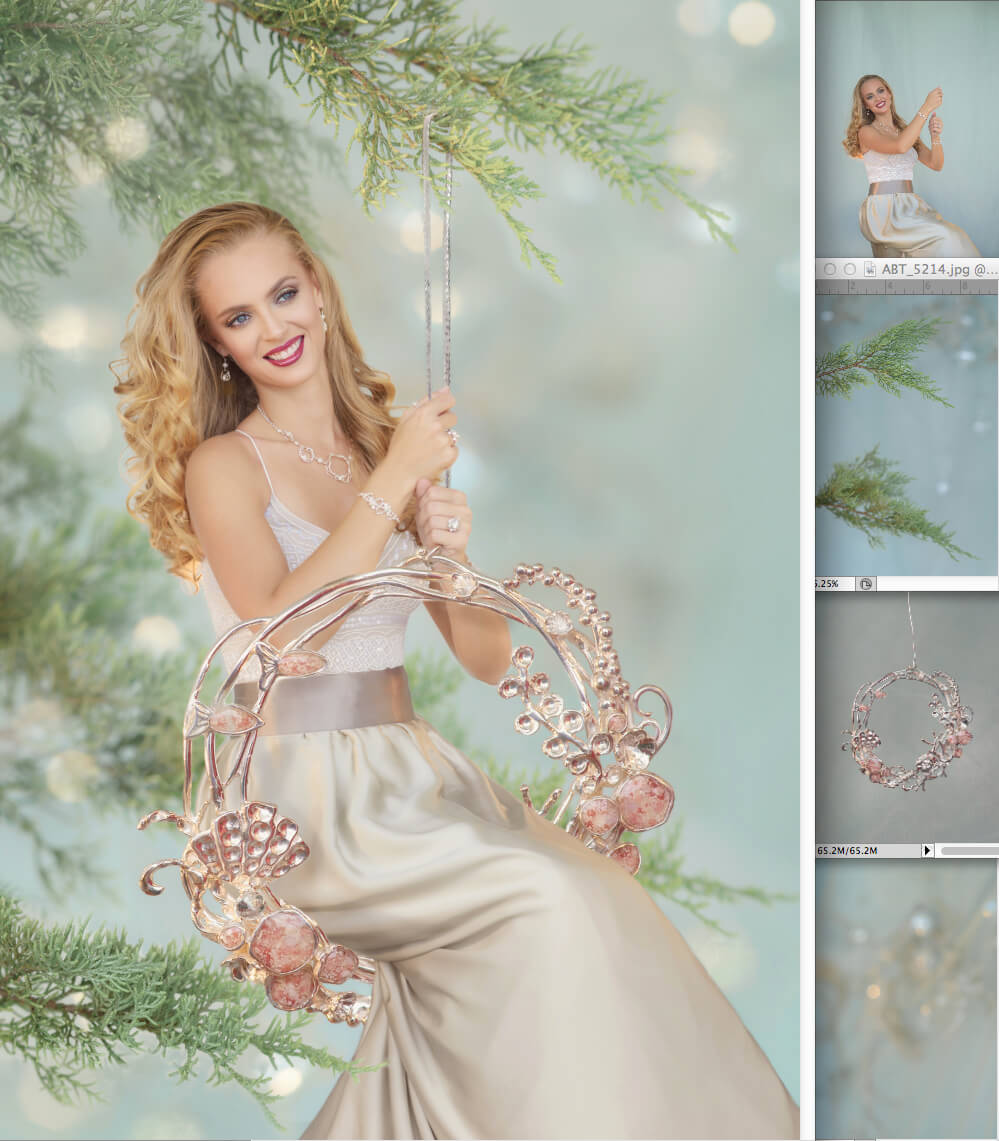 Excitement and intrigue are what I'm feeling on my way to see Alexandra Mosher and Amanda Temple. For all my local readers these ladies need no introduction, but for anyone visiting the island that doesn't already know; Amanda Temple is a highly sought-after fine art photographer, who frequently exhibits her work at local art galleries. Her close friend, Alexandra Mosher, is an equally accomplished jeweller, famous for creating sculptural pieces that embed the island's blushing pink sand.
We meet at Amanda's waterside home, overlooking the South Shore. It's a typical fall day in Bermuda, a little breezy and balmy. The sound of the waves lapping below is audible from every corner of the residence, something I notice as we move into the workshop to discuss their latest collaboration. When you combine the creative expertise of a Jewellery Designer and a Fine Art Photographer you end up with one heck of a visual feast, that's for sure.  Amanda does all the photography for Alexandra's collections and in addition to their individual successes, together the pair is famous for creating stunning imagery that transports the viewer to another world, one filled with whimsy, fantasy and magic."
We've been creating more theatre and drama in our imagery," says Alexandra, bracing me for the big reveal of our December cover. Seconds later, on the screen of Amanda's Mac I see the gorgeous 'face of the brand' Tori Moniz perched within Alexandra's twinkling reef wreath ornament. She's swinging from a cedar tree branch, looking festive and joyful, all the while donning Alexandra's newest designs.
"It seems that lately some of my stand alone collections are morphing together.  It's quite exciting to watch it unfold!" Alexandra tells me. Her new designs are far more abstract than the simple pink sand filled shapes she's known for. In the studio she's been giving herself more time to play, combining elements from all her different looks; incorporating Bermuda shell textures, sand-filled boiler reefs, shiny mounds of caviar, and wiry melted spirals, to create "little undersea arrangements", as she describes them.  "What were once distinct collections are all sort of swimming in the same direction right now," Alexandra says.  This
new glimpse into what's to come is showcased in her annual Christmas Ornament, available on her website and at her store in Hamilton. Her past ornaments include a sand dollar, a rare Bermuda shell, and a Bermuda fitted dinghy – classic Bermudian icons. This year she was inspired to take a more creative approach that ties in with the new direction she's taking her designs in 2017. If you follow her on Instagram right now, it's clear she has a growing obsession with all the abstract whimsical pieces; particularly her Bermuda textured engagement rings, and her 2016 ornament falls right into this fantasy-filled category.  The designs are refreshingly unique.
Alexandra reckons: "I think there's a whole world to explore, minds and hearts to excite with this piece and what I have planned for the next year.  It really is coming into its own as a body of work that I hope will become as important as the sand collections that I'm known for,"
"What is so stellar about her recent work is the incredible detail of the textures" says Amanda. "By distorting the scale in this fanciful composite image and shrinking Tori down to the size of a Sugar Plum Fairy we were able to showcase all the little details in the ornament."
"We hope this cover image will stop people in their tracks and inspire the child-like wonder of the holidays in them," reflects Alexandra.
To see more stunning imagery follow these artists on Instagram – they've both been voted by Experience Bermuda as one of the top ten accounts to follow. Amanda is also launching a new book entitled "Tapestry of Tales," alongside her exhibit set to premier at Masterworks Museum on April 28th, 2017. To see more of Amanda's work
visit AmandaTemple.com. And to view or purchase any of Alexandra's work, you can visit her at her store within the Washington Mall  in Hamilton or online at AlexandraMosher.com.
Alexandra's reef wreath ornament is featured on Bermuda Magazine's December 2016 cover.