by Brigitta Wohlmuth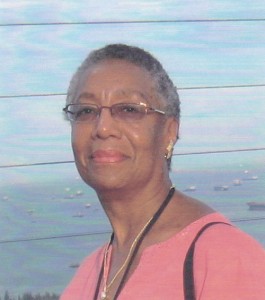 Meet Dr. Argentine S. Craig, a diversity consultant who hails from Baltimore, Maryland. She is one of Bermuda's loyal, repeat visitors with an unwavering love for the Island. Through the St. George's Club, a colony cottage hotel, she was able to make Bermuda her second home and this is her story.
When and why did you first come to Bermuda? 
I have been visiting to Bermuda since 1984. The first time I came as a visitor, but I was also on business, after being invited by the Government to do some diversity training at the Bermuda College.
What made you decide that you would keep coming back? 
For me it was the friendships that I developed. After my initial visit, I kept coming back every year for vacation and to meet my friends and old colleagues. I have a whole network of people that I visit every time I come to the island. So I've had a 31-year relationship with Bermuda and its people.
When and why did you decide to become a member of the St. George's Club? 
It wasn't until 2005 that I became a member. I was travelling back and forth to the island every year, and then I decided that, yes, it's nice to come in and out, visit friends and do some consulting work, but I also wanted to have a nice place to come and bring my family.  So I decided to buy a one bedroom unit, and then I upgraded to a 2-bedroom cottage. I had a club membership for 10 years, and it's really been wonderful to stay connected with the island.
What was the best part about owning a cottage with the club?
It was a place where I could come and visit the friends I had made on the island 30 years prior.  But it was also a place where my family (my daughter, granddaughter, grandsons and friends) could come and share the beautiful space with me in St. George's. The whole staff is warm, welcoming and friendly. It was really like a paradise home away from my city.
What is your fondest memory of the St. George's Club?
For my granddaughter's graduation from middle school, before going into high school, she wanted as a present to come stay at the club and to bring one of her friends with her. So the two of them came that summer and they just had a wonderful time, riding the bus, going down to the beach, enjoying the walks, the shops, the reenactments and the replica of the Deliverence. It was just a perfect gift, and a joy that they still talk about.  Now they are in high school and they still talk about it. I think it cemented their friendship, and that was a present I was able to afford them with my membership.
What do you love most about St. George's? 
The small-ness of it, and the history. It was the island's first capital, so there's a lot of history there; Somer's garden, the old Unfinished church, the buildings and of course the beaches. My favorite is Achilles Bay, next to Fort St. Catherine's. The club actually has a shuttle that takes you to their restaurant there, 'The Beach House at Blackbeards'. It's right on the water and you can go for a walk on the beach before or after dinner, the whole area is just so lovely.
St. George's Club is a premier vacation resort overlooking the picturesque UNESCO world heritage site that is Bermuda's oldest town.  It is an exclusive enclave of condominium style Bermuda cottages with full kitchens and large living space to relax and enjoy on your visit. 
If you are (or wish to be) a regular visitor to the island then consider ownership or renting with the club, which gives you the advantages of a first class permanent vacation home in Bermuda. The St. George's Club boasts two fabulous restaurants, three pools (one heated for cooler evenings) and three tennis courts as well as a small gym and scooter rentals available on the property. So you can enjoy all the amenities of home during your stay in paradise, with the opportunity to return year after year. 
The St. Georges Club is located:
6 Rose Hill, St. George's
For more information please call 441 297 1200 or visit www.stgeorgesclub.bm