Top 10 Summer Activities
There are so many ways to spend your time in Bermuda however we have chosen just 10 that you must experience before you go!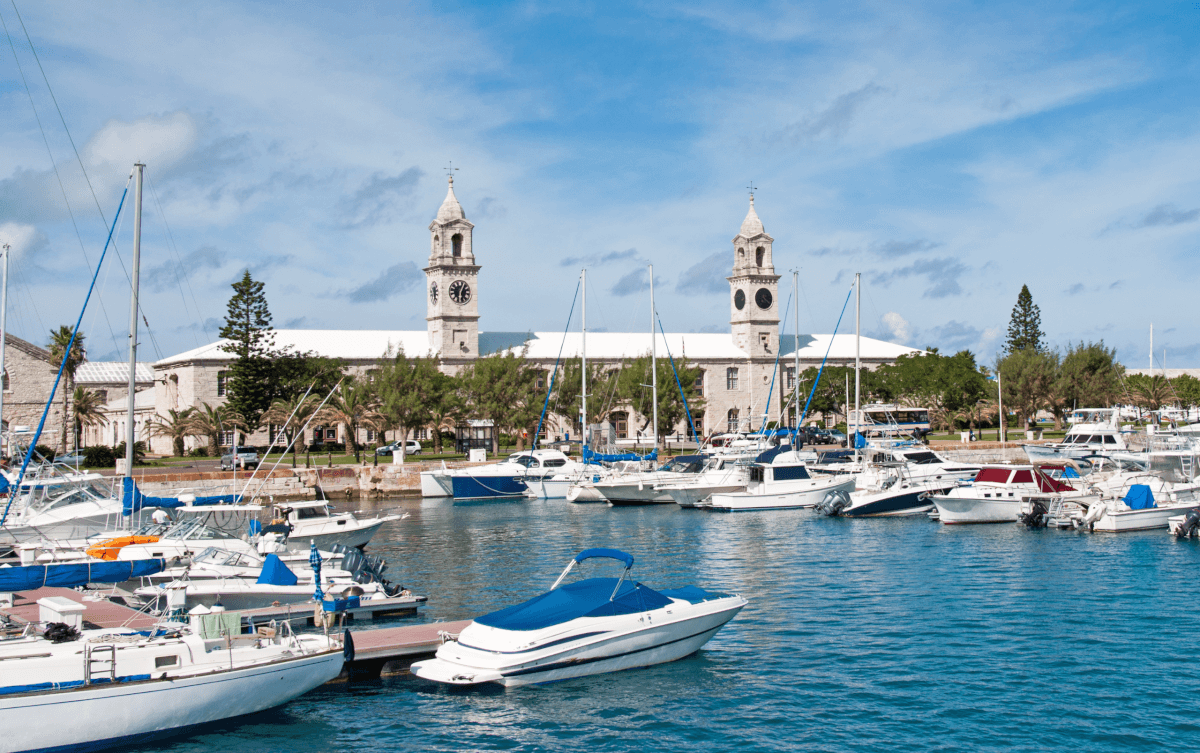 1. Spend a Morning in the R
oyal Naval Dockyard
The Royal Naval Dockyard was the principal base of the Royal Navy in the Western Atlantic between American Independence and the Cold War.
It sounds like a full day commitment but it doesn't have to be. Catch the next ferry, gaze out at the Bermuda blues and make the best of your morning in Dockyard! Head straight to Snorkel Park and take advantage of this all inclusive beach getaway perfect for the whole family. Swim, Snorkel, Enjoy live entertainment, water sports, tiki bars and more. Meet Bermuda's dolphin family face-to-face at Dolphin Quest during an exciting dolphin experience – book in advance or check availability on arrival. Enjoy a cozy patio lunch or dinner at Bonefish Bar & Grill or The Frog & Onion.
Take the bus back, routes #7 and #8, Dockyard – Hamilton, for a completely different scenic experience.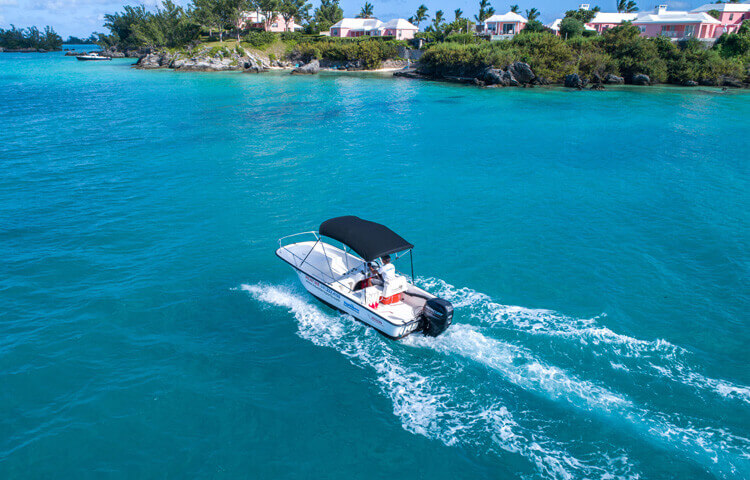 2. Be Your Own Captain
Snorkel, Cliff Jump and More…
Imagine the freedom of taking your own boat out for the day and exploring Bermuda's islands and inlets. Rent your own boat with K.S. Watersports. This unique, safe and fun experience out on the water is a great way for the whole family to spend the day together. Whether you're a novice or an experienced boat operator, ask about the right type of rental boat for you. A detailed orientation will be given and safety gear is always provided. Get out and have some fun, Captain!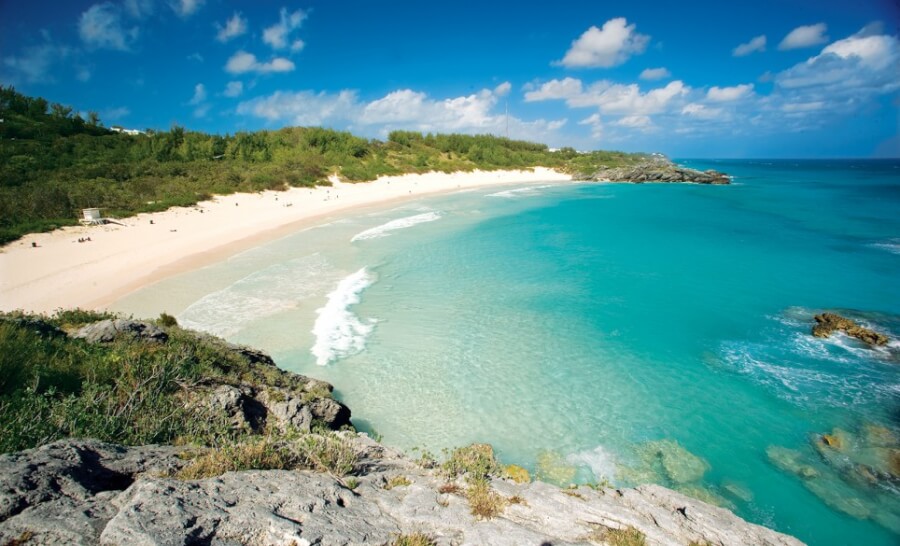 3. Visit Bermuda's most
famous pink sand Beach
A Fish Sandwich In One Hand, A Cold Drink In The Other And Your Toes In Pink Sand.
Surely you have heard of the most famous beach in Bermuda, Horseshoe Bay Beach. The tales are true! Pink sand, crystal blue waters, intricate coves, and the famous beach could never be complete without Rum Bum Beach Bar, where you can enjoy a cold drink, delicious food, rent snorkel equipment, chairs and umbrellas. Get out and enjoy the most talked about pink sand beach in the world!
Take Bus Route  # 7 Hamilton – Dockyard.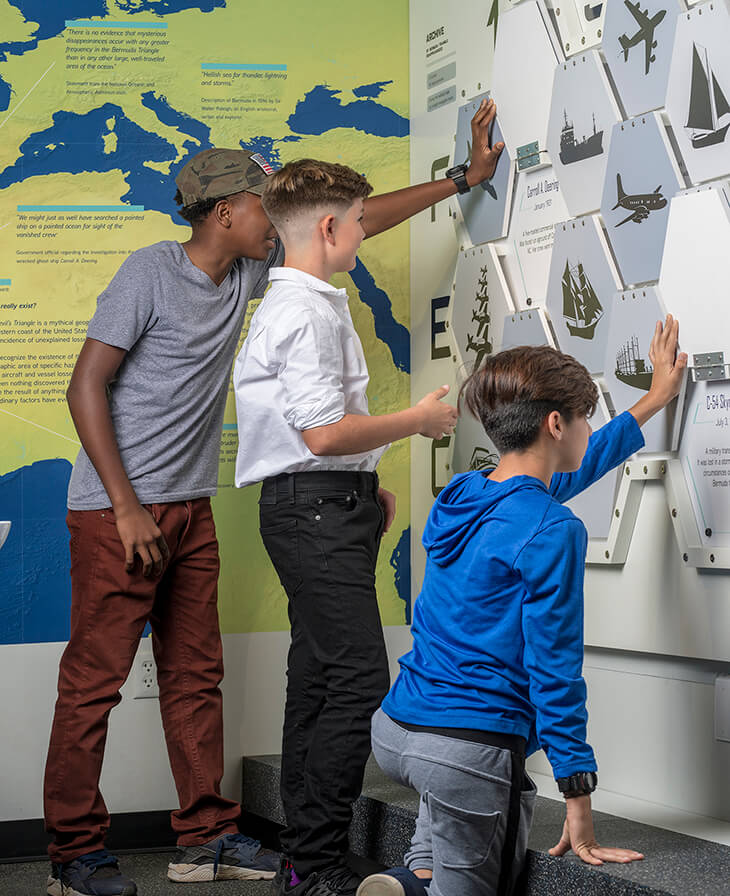 4. Unlock The Secrets of The Bermuda Triangle
Ocean Discovery Centre @ Bermuda Underwater Exploration Institute (BUEI)
The Ocean Discovery Centre is the ultimate destination for all things Triangle-related with something to interest and enthral all audiences and age groups – from true sceptics to true enthusiasts of the paranormal. This is the place to find answers to one of the biggest mysteries of all time.
Just a 15 minute walk from Hamilton or take the Bermuda Triangle Tram from the Ferry Terminal, Front Street.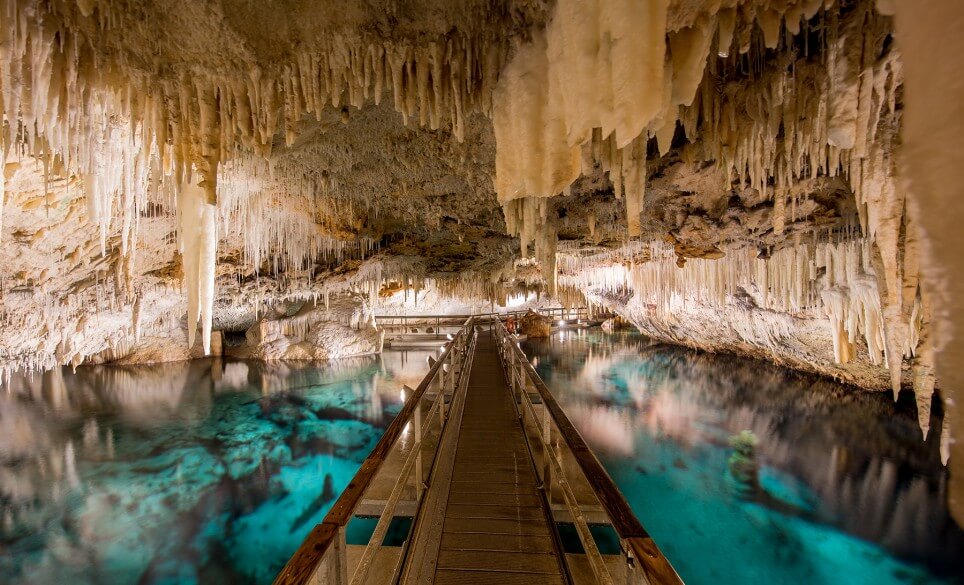 5. You Must See The Caves
An absolute must for the whole family!
They are an absolute must on your list of things to do in Bermuda! The Crystal & Fantasy Caves are Bermuda's top visitor attraction for some very spectacular reasons. Deep, clear underground pools of azure blue water. Incredible formations of every size and shape imaginable. Cave ceilings adorned with rare chandelier clusters and delicate crystallized soda straws. Each cave is uniquely beautiful and is a new adventure to discover. Be sure to explore them both. It's a not-to-be missed, favorite family activity in Bermuda.
Bus Route #1, #3, #10 & #11 St George's-Hamilton all pass the Bailey's Bay Location.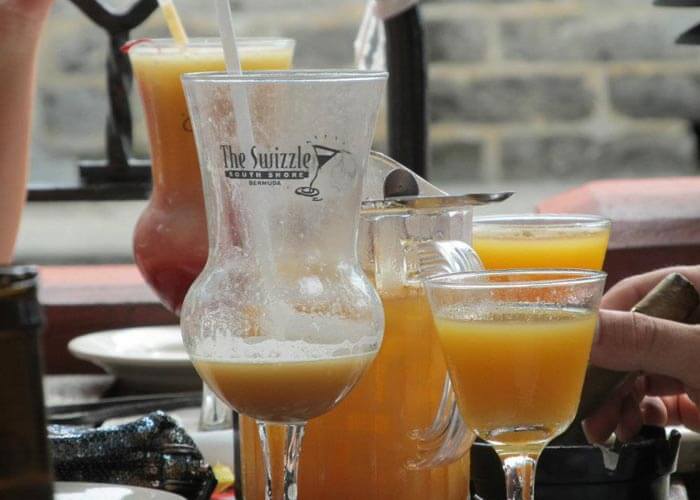 6. Swizzle inn

and Swagger Out
Sip On And Be Dazzled By Bermuda's Most Iconic Drink – Rum Swizzle.
Once you have vested Crystal Caves, walk on over to Swizzle Inn, Bailey's Bay, Bermuda's oldest pub and home to our national drink the Rum Swizzle created in the early 1900's. This potent punch is crafted with Gosling's gold and black rums, orange and pineapple juice, Angostura bitters, and a syrupy sweetener called Falernum.
Bus Route #1, #3, #10 & #11 St George's-Hamilton all pass the Bailey's Bay Location.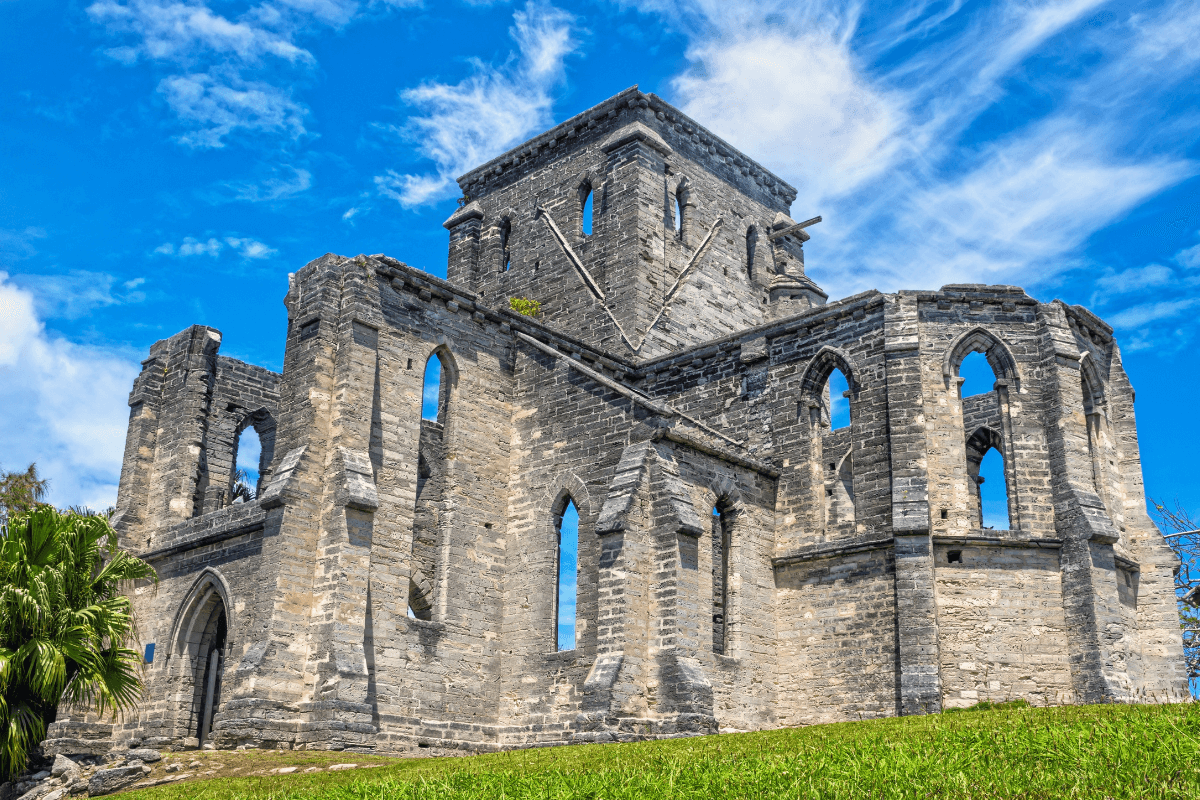 7. Play Hide & Seek At The Unfinished Church
The impressive Gothic vestige that looms over the town of St. George‰'s was begun in 1870 as a replacement for St. Peter's, which had fallen into a state of serious disrepair. Designed by William Hay, the Scottish-born architect who later drew the plans for Hamilton‰'s cathedral, the St. George's church was abandoned in 1899 when near completion.
Bus Routes 1, 3, 10 and 11 that operate between Hamilton and St. George's.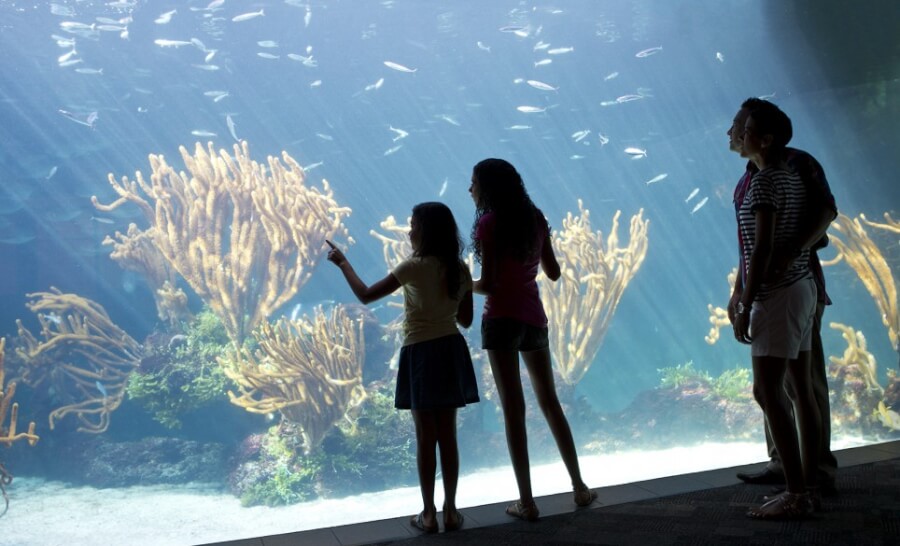 8. Explore The Bermuda Aquarium & Zoo
The Aquarium is one of Bermuda's most popular attraction for families, boasting native fish, exotic reptiles such as Oscar the aligator, free-flying birds, and pink flamingos in a beautiful, colourful setting. 
More: www.bamz.org, 441-293-2727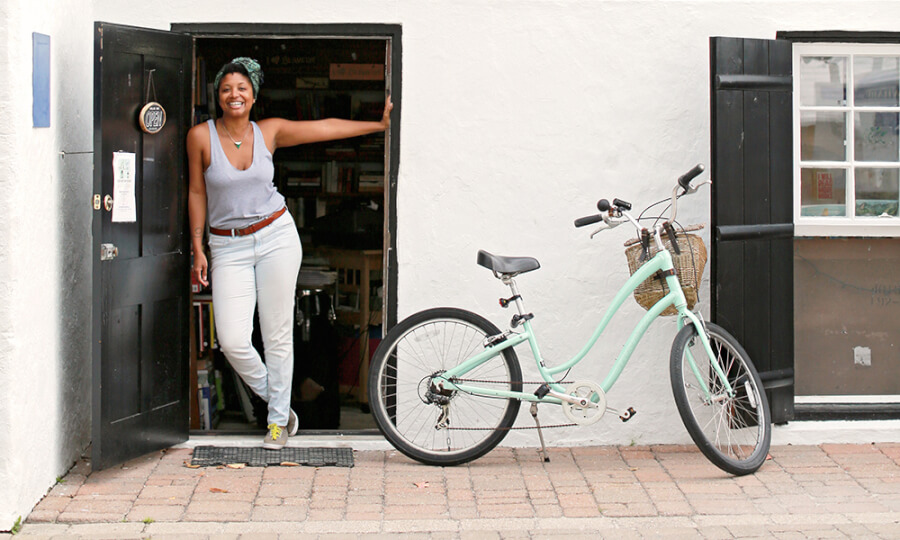 9. Cycle & Dine In The East
Cycle & Dine in the East End when joining The East End Bicycle Tour led by St. George's Ambassador, Kristin White. Kristin is a renowned blogger, store-owner, and self-proclaimed 'foodie' who created the tour to show off cultural and culinary hotspots in her hometown. Join Kristin and cycle around Bermuda's first capitol (also a UNESCO World Heritage Site) and burn off a few calories along the way, as you enjoy tasty samples from the area's most popular eateries.
Tickets 441-705-1838, hiya@kristindotcom.com or ptix.bm/bicycletours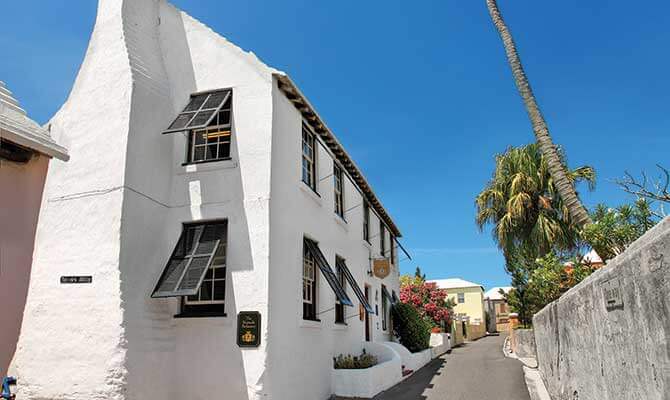 10. Tour The Bermuda Perfumery
For a truly sensual experience, you can visit the historic Bermuda Perfumery in St. George's. Established in 1912, it's one of the few remaining perfume houses in the world. Join the free tour of operations, held daily, to see and smell the unique collection of fine-fragrances that are inspired by the Bermuda's environment and handcrafted on site. Afternoon Tea in the Perfumery's garden is also offered on Wednesdays and Saturdays.
Info: 441-293-0627 or lilibermuda.com