Bermuda's Trending Winter Tours
See Bermuda through the eyes of a local during one of these top-rated tours! 
The all-inclusive Eco-Tours run by Hidden Gems of Bermuda are designed for the traveller with a taste for adventure and love of the great outdoors. Guided by nature-loving locals, you'll explore off-the-beaten path to find some of Bermuda's best-kept secrets – our nature reserves, and historic forts. The Tour Bus can arrange for pick-up and drop-off at major hotels and other prime locations. Lunch and equipment is provided.Get ready for an exclusive experience learning about Bermuda's natural habitats and geological formations.
Info: 441-236-3000 or BermudaHiddenGems.com – Facebook
Click here to book your tickets!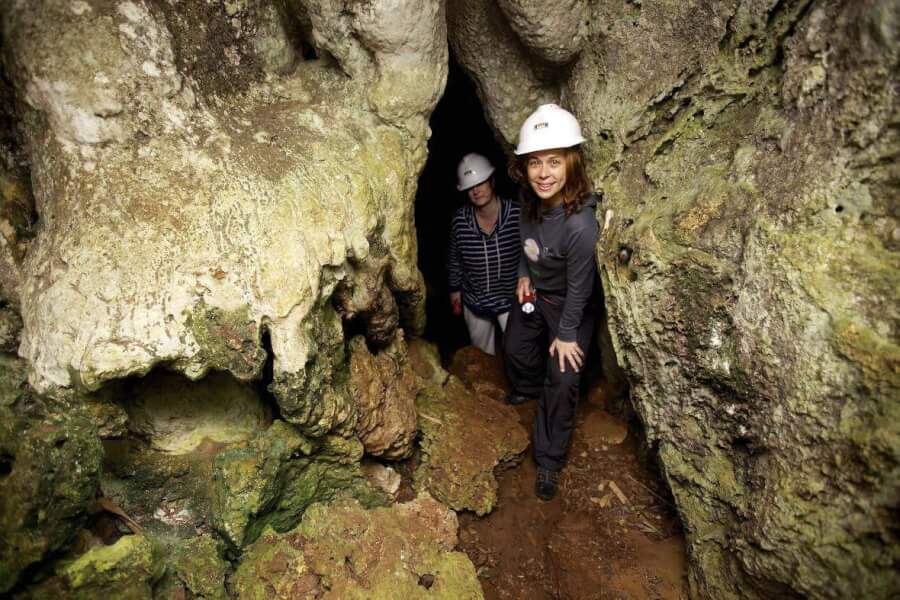 If you thought Bermuda was beautiful above ground, you have no idea. Buried treasure is found underground in Hamilton Parish, within the famous Crystal & Fantasy Caves where incredible formations of crystallised soda straws and stalactites hang over a deep azure blue lake. These natural wonders are one of the islands must-see attractions and have inspired great minds including the likes of Mark Twain and Fraggle Rock creator, Jim Henson – just to name a few.
Info: 441- 293-0640 or Caves.bm – Facebook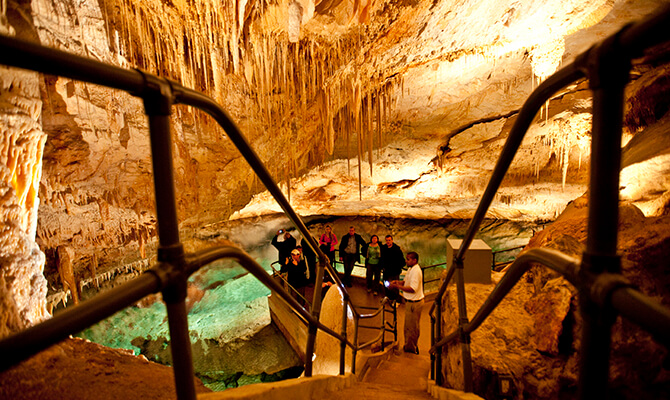 Learn about the 'Olde Towne' of St. George's on Bermuda's only Haunted History Ghost Tour. The UNESCO World Heritage Site is the longest continuously inhabited town in the New World, and every Thursday at 8:30pm, you can hear about the eerie tales of the past on this spooky, award-winning walking tour. Guided by local actors in costume, you'll explore the winding alleys and cobbled lanes of this unique town, but beware! Your footsteps may awaken those who slumber underground. Kids under the age of 5 are free with a paying adult. Tour departs The Long Story Short on Water Street at 7:00pm.
 Info: 441 705-1838 or HauntedHistoryBda.com – Facebook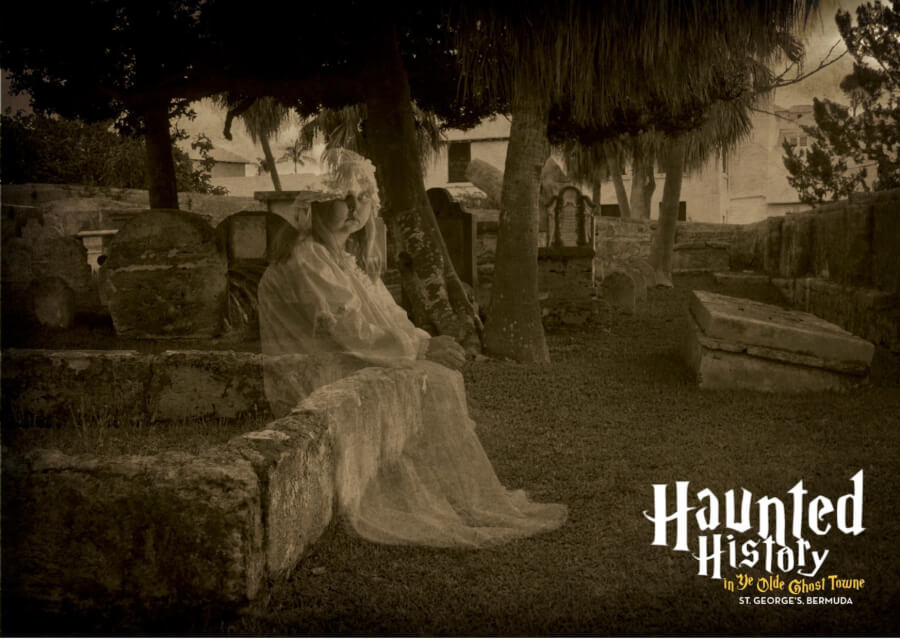 Book more recommended Tours and Activities here!