Alexandra Mosher Studio Jewellery
Alexandra's whimsical Flagship Store & Studio is a picturesque sanctuary filled with tiny, fascinating pieces of handcrafted jewellery.
She and her team are dedicated to helping guests find a little bit of magic and inspiration to remember their amazing stay in Bermuda.
Located on the chic west end of Front Street in Hamilton, the shelves at Alexandra's Flagship Store are bursting with original jewellery unlike anything  you've seen before.  
From Sterling silver pendants and charms set with pink sand to gold shell-textured diamond engagement rings and countless delicate designs in between, Alexandra and her team handcraft jewellery that reflects the natural elements found in the island's clear blue waters and lush tropical gardens.
Alexandra is known for her innovation, passion and lighthearted design whimsy.  In fact, her collections have won numerous awards. Alexandra most recently won the Bermudian Magazine's "Best Local Jewellery Designer" award and the "Best Commercial Interior Design" award for her new Flagship Store & Studio.
Alexandra leads an energetic team of Bermudian women alongside her husband Darren, who specializes in spreadsheets and systems. They have been married for four years and you can feel the love they have for each other infused in the company culture.  "We are all very friendly and industrious – we make beautiful things happen around here!" she says.
The sun-drenched Flagship features Alexandra's best-loved designs as well as some one-of-a-kind collectors' pieces that are only available until someone snaps them up. 
"I'm always working on something different, often with unique stones or experimental design elements," she explains.
"Much of my childhood was spent foraging for materials to make things, and at an early age, I inherited a deep love of natural elements and also of making things with my hands.  My mother is an art teacher, my father is a psychologist who runs his own business, and my grandmother was an incredible woman who broke the mould as a single mother working as a buyer for fashion department stores back in the 50's and 60's.  I suppose I learned a lot about design, originality and tenacity from them," she tells us.
When you visit, don't hesitate to ask for a glimpse inside the Studio to see Alexandra and her team handcrafting each piece.  In this day and age – with so much jewellery on the market that is mass produced – it's a rare opportunity to see behind the scenes into a bustling workshop.
What started fifteen years ago as one-woman-show has blossomed into a thriving design studio, specializing in providing travelers and Bermudians alike with tiny beautiful gifts that make the heart flutter. 
"Bermuda is at the core of my design ethos, and I am so fortunate to have the opportunity to spend my days working with a phenomenal team that share my vision of bringing more beauty into the world.  I hope you will come and find a piece that speaks to your heart, and your Bermuda story."
Follow Alexandra on Facebook and Instagram for daily updates.
Shop online at www.alexandramosher.com
Alexandra Mosher Studio Jewellery Flagship Store & Studio
5 Front Street, Bermuda
441 236 9006
Monday 9:00am – 6:00pm
Tuesday 9:00am – 6:00pm
Wednesday 9:00am – 8:00pm
Thursday 9:00am _ 6:00pm
Friday 9:00am _ 6:00pm
Sundays 11:00pm – 5:00pm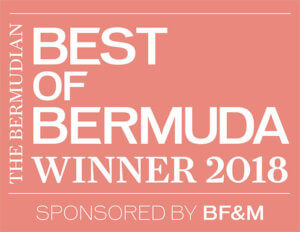 2022-06-22T10:55:22-03:00
Share This Story, Choose Your Platform!