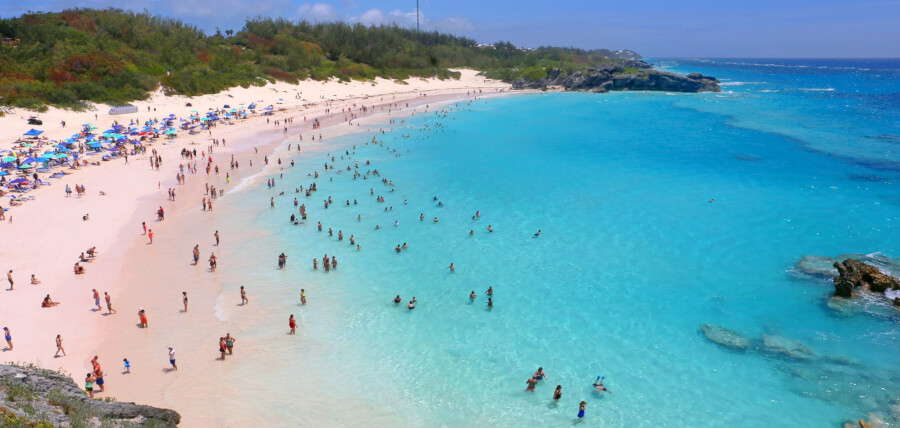 Horseshoe Bay Beach
'click here' to read more
Beaches


Elbow Beach
'click here' to read more
Beaches
Bermuda beaches come in all shapes and shades of sand and are excellent for swimming, snorkeling, sunbathing and relaxing. Most famous are the south shore beaches, with vast stretches of pink-tinged sand, interspersed with tucked away coves. The white sand contains pink flecks - remains of the tiny foraminifera organism that grows beneath the reef offshore.
Close your eyes for a minute and just imagine, the sounds of waking up to waves crashing just outside your window, the raw smell of ocean mist early in the morning...
Snorkel Park Beach

Activities

,

Attractions

,

Bars and Pubs

,

Beaches

,

Beaches with amenities

,

Casual Dining

,

Child Friendly

,

Diving & Snorkel

,

Entertainment

,

Family Friendly

,

Homepage Advertisers

,

Homepage ToDo Advertisers

,

Jet Ski & Flyboarding

,

Kayaks & Paddleboards

,

Patio

,

Restaurants

,

Thrill Seeker

,

Tours

,

Water Sports

,

Water View
All the exciting water sports and activities you want, in one fantastic beach front location!
Beach tours and activities
Come along for a fun-filled day on tour with Hidden Gems of Bermuda Ltd. Our mission is to provide an experience of a lifetime exploring Bermuda's
As one of the most intimate and elegant hideaways on the island of Bermuda, the Elbow Beach Resort is a boutique enclave of elegant style and service.