You will need more than one trip to Bermuda to visit all of the island's attractions! From forts and museums to parks and nature reserves, you will easily fill your days with the many opportunities to experience the flora and fauna and learn about the history and culture of our sub-tropical island.
Explore caves, dance with a dolphin, look for turtles or learn about shipwrecks and the infamous Bermuda Triangle –just a few of the activities you should plan for yourself and your family while visiting Bermuda. Whether you want to enjoy a hot-stone massage, play mini-golf at sunset or get on a jet-ski, there are activities to suit everyone's interests.
Bermuda beaches come in all shapes and shades of sand and are excellent for swimming, snorkeling, sunbathing, paddle-boarding, kayaking and relaxing. Most famous are the south shore beaches, with vast stretches of pink-tinged sand, interspersed with tucked away coves.  The white sand contains pink flecks – remains of the tiny foraminifera organism that grows beneath the reef offshore – which gives it a rosy hue.
As a tiny island with a beautiful coastline surrounded by turquoise water, it's no wonder there are so many watersports to choose from. Snorkeling, kayaking, SNUBA, helmet diving, fishing and scuba diving are just a few of the ways to enjoy and explore Bermuda's waters. Whether you join a glass-bottom boat tour or rent your own pontoon boat, watersports are bound to be part of your Bermuda experience.

Unique Island Activities!
Spend a day on an all-inclusive interactive island eco-tour with Hidden Gems, Trip Advisor's top ranked Bermuda tour company. In the summer they will take you exploring in dry caves, swimming in wet caves and cliff jumping; in the cooler months explore nature reserves, cave systems and limestone quarries. Or book the Forts Excursion for a day of military history visiting coastal and inland fortifications. The Photography Excursion stops at some of Bermuda's most secluded and picturesque locations for unique photo opportunities. All tours are by mini-bus, conducted by accredited and experienced guides, and include lunch.
Bermuda Railway Trail
Bermuda's Railway Trail is a unique combination of natural and cultural heritage and provides a safe, scenic way to explore the island. The trail covers the now defunct railway which was built between 1926 and 1931, with tracks laid as close to the shore as possible in some areas, and on bridges over the water in others. The 21 mile-route operated for 17 years before closing due to crippling operating costs. Today it is undergoing improvements thanks to the combined efforts of a family foundation and the Department of Parks.
For information, visit your concierge or Visitor Service Centre.
African Bermuda Cultural Dispersion Bus Tour
Discover the island's untold legacy on the "African Bermuda Dispersion Cultural Bus Tour".
Roughly 60 percent of Bermudians are of African ancestry, many of whom are descendants of West African and West Indian slaves brought here during the 17th and 18th centuries.
Titan Express
tour guides will take you into Bermuda's past as you travel around the island to African Diaspora Heritage Trail locations.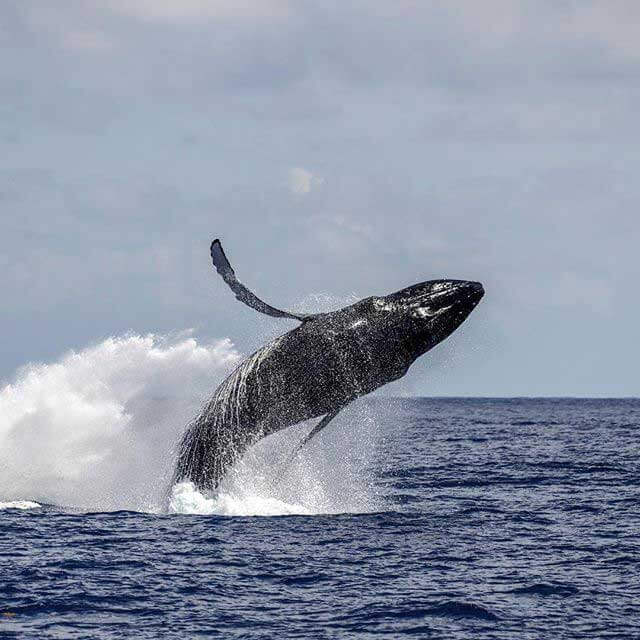 Whale Watching (March and April)
March brings the beginning of whale watching season, when majestic humpback whales make their migration from the warm waters of the Caribbean north to the rich feeding grounds of the North Atlantic. The pods of whales often rest, socialize and frolic as they pass by the island, and the best way to see these beautiful creatures is on a boat trip to the south shore with an experienced crew providing responsible viewing and photo opportunities.
Whale watching tours are available from the Bermuda Underwater Exploration Institute buei.bm, 441 292 0204 and the Island Tour Centre islandtourcentre.com, 441 236 1300.
Calendar of Events