head office
Bermuda.com Limited | 13 Addendum Lane, Pembroke | t 441 278 1833 | julia@bermuda.com | www.bermuda.com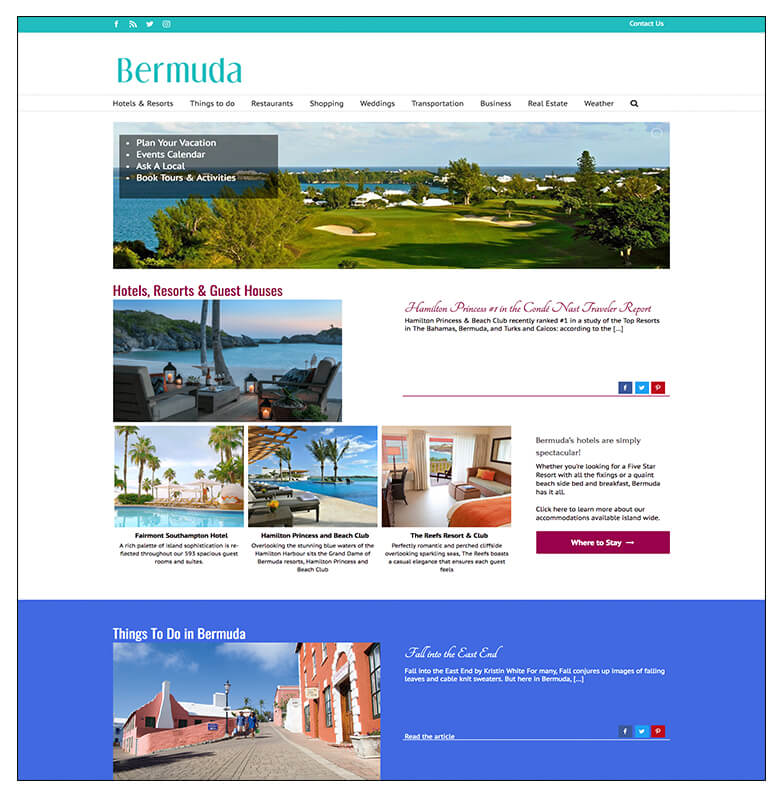 Bermuda.com
Whether planning a trip to Bermuda, navigating your vacation once on island or just looking for some travel inspiration, Bermuda.com is a stunning place to start and finish planning each Bermudaful day. The homepage opens with a selection of our premier partners who offer the best quality experiences. Our categories and sub categories expand your search to our trusted partners across the island who are carefully categorized for your specific searching needs.
Learn more about Bermuda in both our "Articles" section with real time interviews and stories or if you're a history buff, you'll love "About Bermuda". We are a small island jam packed with an abundance of history. The "Events" section offers the most comprehensive events calendar on island.
Bermuda Magazine
Printed seasonally, our glossy pocket guide offers an in-depth look into Bermuda and
features exciting editorial, a calendar of events, restaurant, shopping and
art guides and an extensive explore section complete with maps including a fold out
map in the center. Available at all high traffic locations and most shops, hotels and cafes,
Bermuda Magazine is a must pick up and makes a nice keep sake to take home.
Bermuda App
The Bermuda.com app makes it easy with just a click away! Access via roaming data or tap into a local Wi-Fi
hotspot. The Bermuda.com app makes sightseeing a breeze! The downloadable content and streaming options,
complete with mapping, show you exactly where you are and where you need to be. Packed with useful
information, exciting places to see, plenty of activities, and unforgettable events, we tell you the where and,
using our transportation section, you pick the how!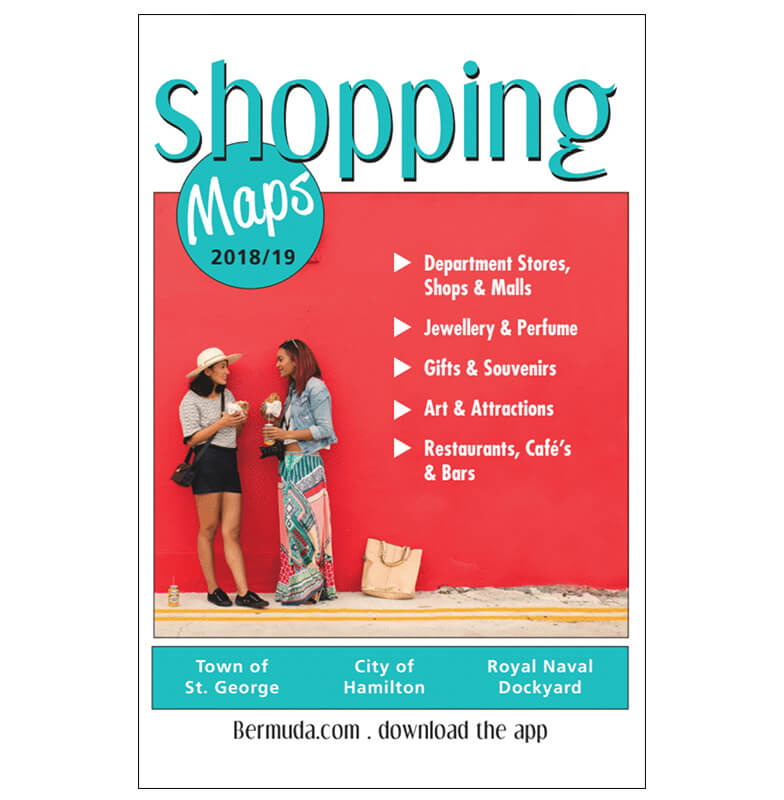 Shopping Map
Hit the streets of Bermuda feeling confident with our Shopping and Dining map that fits perfectly into any
standard size back pocket! Produced in an easy to use 4" x 6" folded format, the map folds out into a 16" x 24"
sheet featuring three detailed maps of Hamilton, St. George's and Dockyard, each accompanied by listings of
stores available in those locations.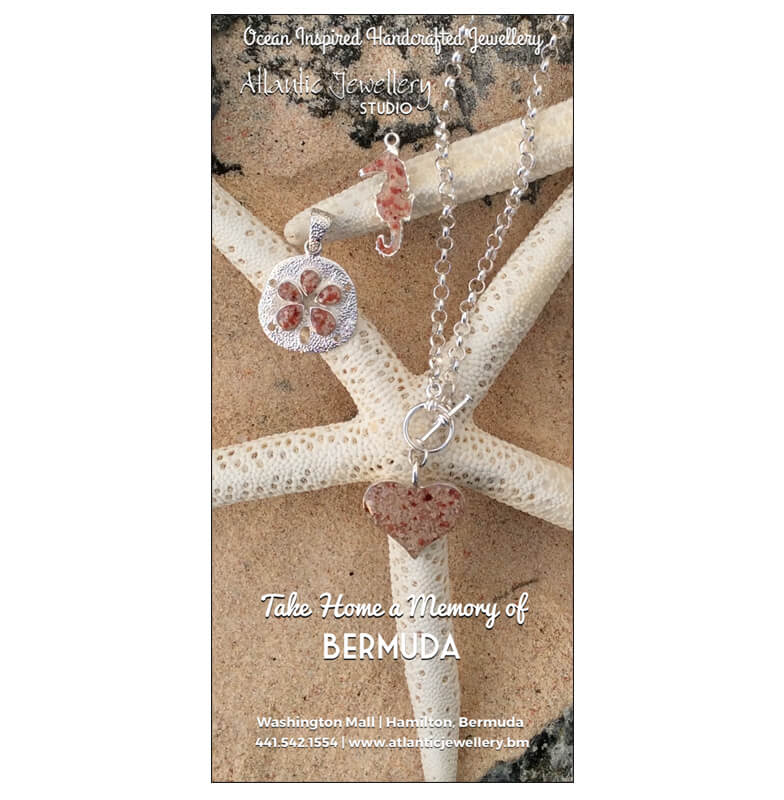 To Go
These handy little flyers are conveniently displayed at high traffic locations across the island and offer valuable
information about Bermuda including maps, discounts, entertainment, dining, watersports and more.
Presented in beautiful handcrafted display boxes, they are easy to scan over and choose the right selection
for your personalized visit.