For the ultimate shopping experience head to the Washington Mall, Bermuda's largest shopping centre, located directly in the heart of Hamilton. We host over 50 retailers offering a wide variety of shops and kiosks selling everything from leather goods, furniture, clothing and sportswear to locally made jewelry and so much more. You'll find curated concept shops, barbers, salons and nail boutiques, fashion, accessories and unique gifts – plus a virtual reality gaming cinema! While shopping in the Mall enjoy the free Wi-Fi offered to visitors.
Hungry? Washington Mall has a wide variety of dining options serving fresh donuts, smoothies, sushi, pizza, and home-cooked specials. You'll also find a food court with choices to suit all tastes and budgets, plus cafés  and take-out options.
Washington Mall has an extensive events calendar throughout the year, so be sure to regularly check our website or Facebook page to see "What's On".
Hours: Monday to Saturday 9.00 am to 5.00 pm, Sunday 12.00 pm to 5 pm.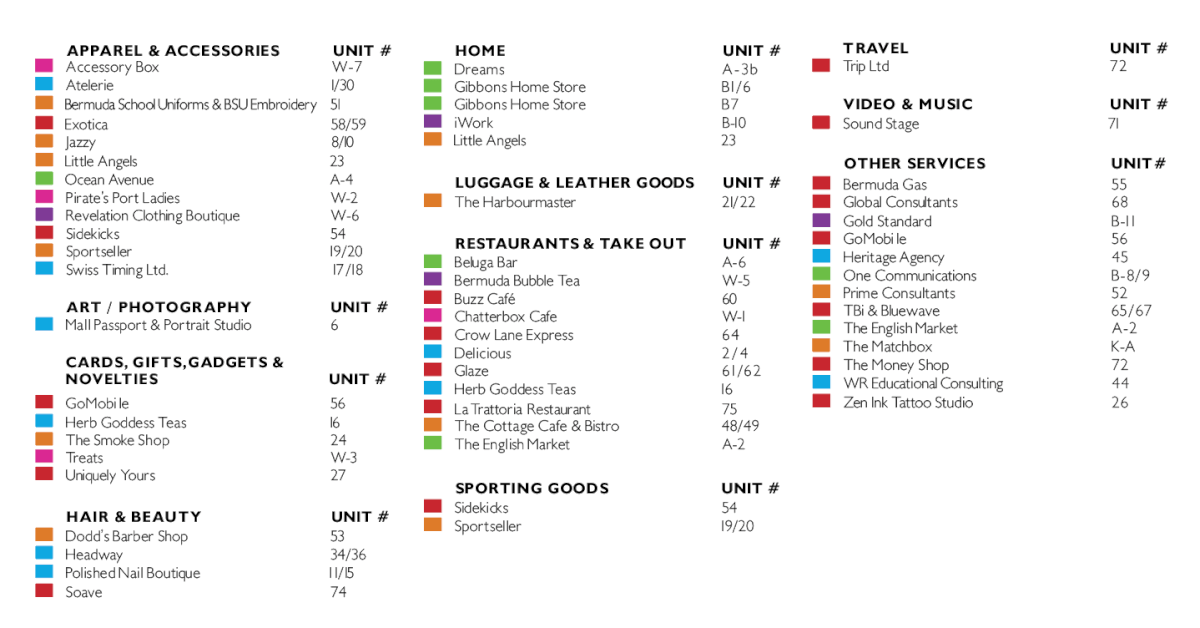 2023-05-05T09:21:49-03:00
Share This Story, Choose Your Platform!