Indulge in a little Bermuda charm at the Bermuda Craft Market located at the Old Cooperage Building in the enchanting Royal Naval Dockyard. Talented crafters have their best works on displays scattered across the over-sized studio space and a few demonstrate their craft live. Bring the whole family to this incredible little wonderland. Here you will find the perfect souvenir, memorable keepsake of your trip to Bermuda and even the perfect ornament to add to your collection.
Watch this space where we will introduce you to new crafters each month!!
Jennifer Rodrigues Designs
Jennifer's beautiful Bermuda inspired collections are hand sculpted in wax then casted at her home studio. She incorporates pink sand from Bermuda's stunning beaches and precious gem stones too! Stop by the Bermuda Craft Market in Dockyard to browse her jewellery and if you're lucky you might even meet her in person there!
Website  | Email | Facebook | Instagram
Lynn Morrell
You can often find Lynn Morrell creating at the Bermuda Craft Market in Dockyard with a mix of jewellery making tools, driftwood, polished sea glass, sea shells, seedpods and leaves lying amongst her work bench. Bermuda has been and still is a constant source of inspiration for Lynn and she create beautiful pieces for visitors to take home and remember their time in Bermuda. All of her jewellery and unique gift ideas are Bermuda made, hand crafted and her silver jewellery is all sterling.
Bermuda Cigar Company
When you visit the Craft Market keep an eye out for Bermuda Cigar Company's set up where you can actually watch Cuban style cigars with a Bermuda twist being hand rolled right before your eyes!
Cigar choices include:
The Longtail a mild cigar with a Connecticut wrapper, a light, delicate outer leaf.
The Bermudez a mild and spicy smoke with a pink wrapper from Nicaragua.
The Barracuda a medium smoke with notes of coffee and chocolate.
The Wild Hog ideal after dinner cigar with strong leaf tobacco sourced from Cameroon, Africa.
The perfect treat to enjoy during your visit to Bermuda, or to take home and enjoy. You can also consider taking one home for a loved one, cigars would make a fabulous gift!
1 441 535 5267 or grant@bermudacigarcompany.com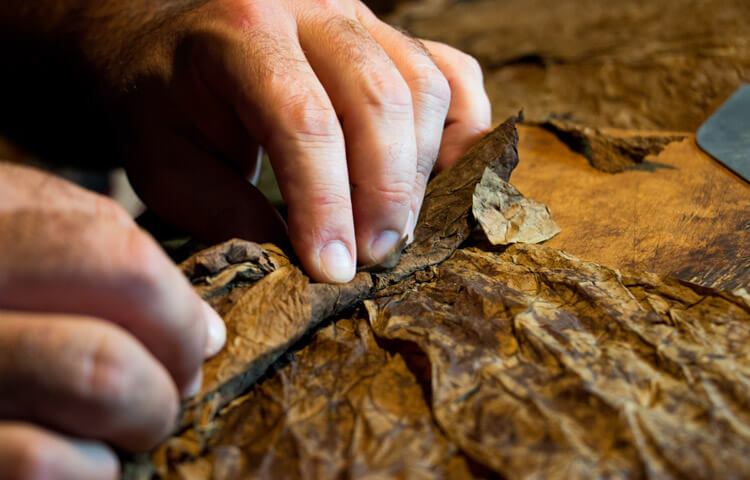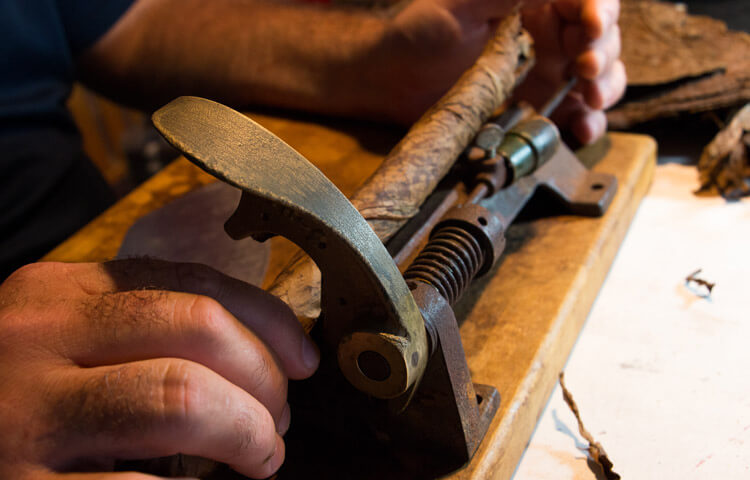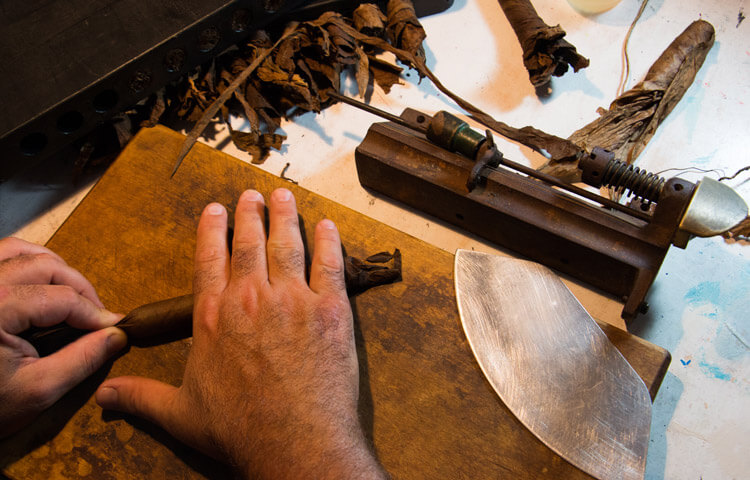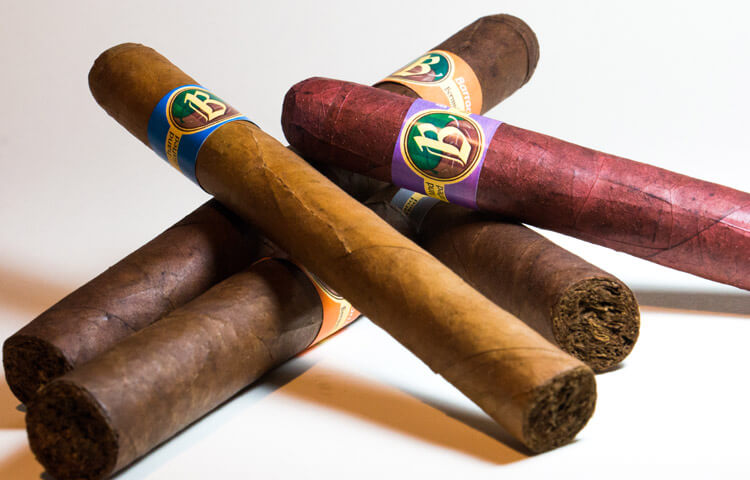 Crafty Creations
Adorable hand-crafted fabric toys. A perfect keep sake to remember a perfect vacation especially for your little ones or your inner child. Who doesn't love a mermaid?
Find Crafty Creations on Facebook and Instagram or call 441 747 1386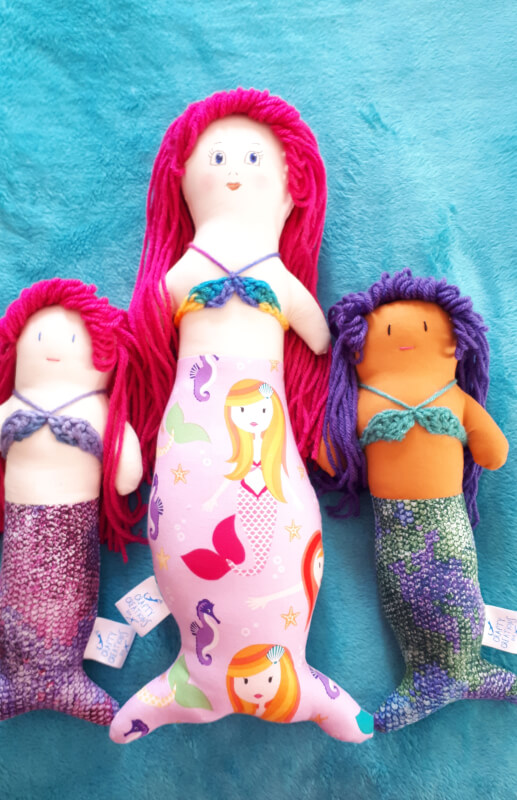 Cards by Lynn
How adorable are these pink sand greeting cards!!!
Triangle Treasures
If you love candles, you will love Triangle Treasure's candles made of Bee's Wax. These very special Bermuda Made candles are naturally fragrant, clean-burning and hand-rolled just for you!
441 236 2219
Cedar & Bermuda Sea Glass
Handmade by Mary and Leslie Johnson
These beautiful hand crafted ornaments are a perfect token to take home. Hand in a window or on your Christmas Tree and remember your time in Bermuda. They would make a perfect gift for a loved one too!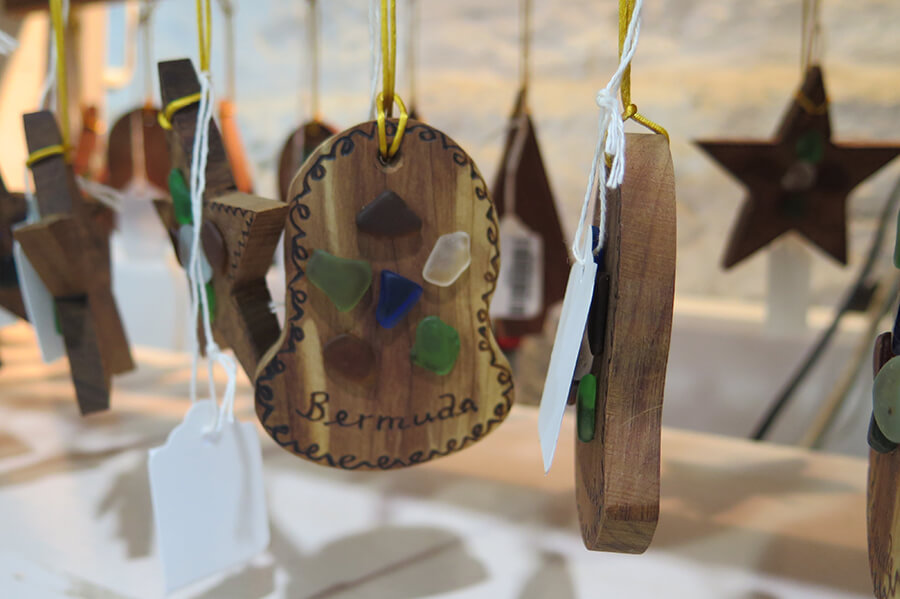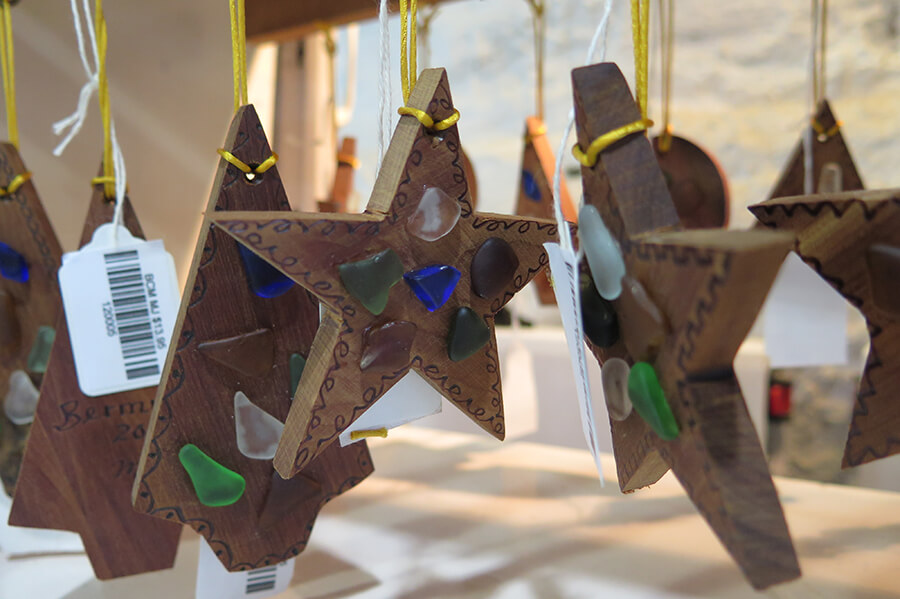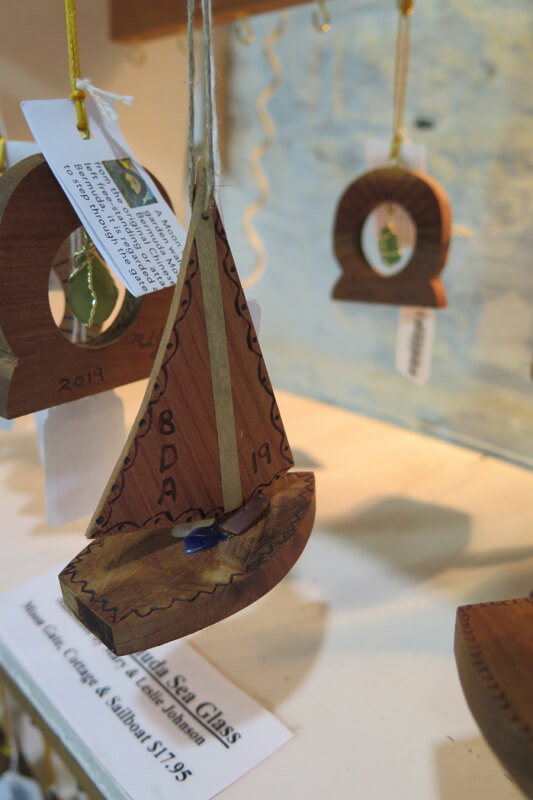 Jonathan Northcott
Jonathan is Bermuda's ceramic artist and has been working the wheel for 30 years. When creating his stunning work, Jonathan fires his kiln constantly checking the heat increase to ensure an even flame, and plays with the flues to get that perfect reduction, creating his own unique colours, hues and textures. His work has been exhibited both locally and overseas and are collected by numerous ceramics lovers globally. You are welcome to commission Jonathan to create a unique piece just for you.
1 441 737 9926 or  perivalepottery@gmail.com 
LaraLo Sew Fab
Cindy Patterson's handcrafted mermaids, dinasours, pirates and other toys are absolutely adorable, soft, machine washable and the best part – made right here in Bermuda. You will also find cute key chains including the popular one's featured below showcasing the islands famous pink sand.
Vivienne Hayward
Vivienne Hayward's Bermuda themed cards, cutting boards, ceramic plates and other souvenirs make the perfect keepsake to remember your time in Bermuda not to mention a wonderful gift idea. With beautiful original illustrations, bold and bright colours, cheeky quotes and Bermuda recipes, Vivienne's pieces are simply perfect!
The Bermuda Craft Market 1 441-234-3208 
Bermuda Fudge Company
Honestly, when you spot the Fresh Fudge sign, it's game over. The Bermuda Fudge Company, based in The Royal Naval Dockyard and available at The Craft Market was founded by Sarah Woodmore Burrows, a 3rd generation Bermudian who takes pride in her roots by making the world fudge that is to die for! You can read more about the flavours available here. Sarah makes traditional fudge, rum flavoured fudge and reduced sugar fudge. A little sweetie for everyone!
For more information about the crafters featured at The Bermuda Craft Market call 1 441-234-3208 or
visit them at www.bermudacraftmerket.com. Follow The Craft Market on Facebook and Instagram.