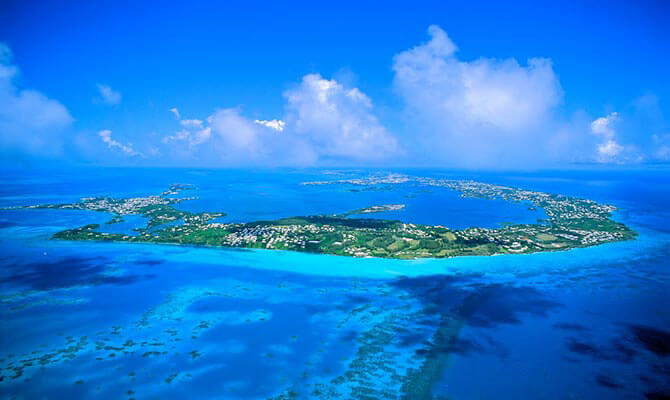 Photo by Roland Skinner – www.picturesquebermuda.com
Welcome to Bermuda
Bermuda is a 21 square mile (56 kilometers) land area cluster of mostly interconnected small islands in the north-west Atlantic Ocean. One of the nine smallest places in the world, it is located about 600 miles due east of the nearest mainland. Many people are surprised to learn that it is not in the Caribbean, but 900 miles north of it.
Where to stay
Bermuda has a wide variety of accommodations to suit any type of vacation. Choose from the following to get your Bermuda Trip started.
Getting Around
Once you are on the island, getting around to see all the sights is as easy as 1, 2, 3.
Other than the above transport, a variety of taxi's and tours are also available for your convenience.
Things to do
Bermuda has many things to do while on island
Getting to Bermuda
Due to its geographical location, getting to Bermuda is easy by air or sea.
Arriving by Air.
There are daily direct flights to Bermuda from the US, Canada and UK. Some are daily year-round, others are bi-weekly or seasonal (usually May to October). With flights just over 2 hours long, your Bermuda vacation has never felt so close.
The following airlines provide non-stop service to Bermuda.
From Canada:
From The United States
From the United Kingdom
Arriving by Sea: