The Somers Wharf Shopping & Dining Complex
Somers Wharf, one of the most picturesque locations is waterfront perfection in the historic Town of St. George's. Developed in 1978, Somers Wharf Dining and Shopping Complex includes the rugged Coal Sheds, Longhouse and the Hunter Building all built in the late 1700's and the newly refurbished Wharf Tavern Restaurant and Bar serving Bermudian specialties and an enticing variety of scrumptious edibles including sushi to please every palate.
Ideally situated in the heart of St. George's, within easy walking distance of bus, ferry and cruise ship terminals and boasting a large selection of boutique stores with stylish apparel, beautiful gift ware, home décor, knitting goods and crafts, souvenirs as well as a nail salon.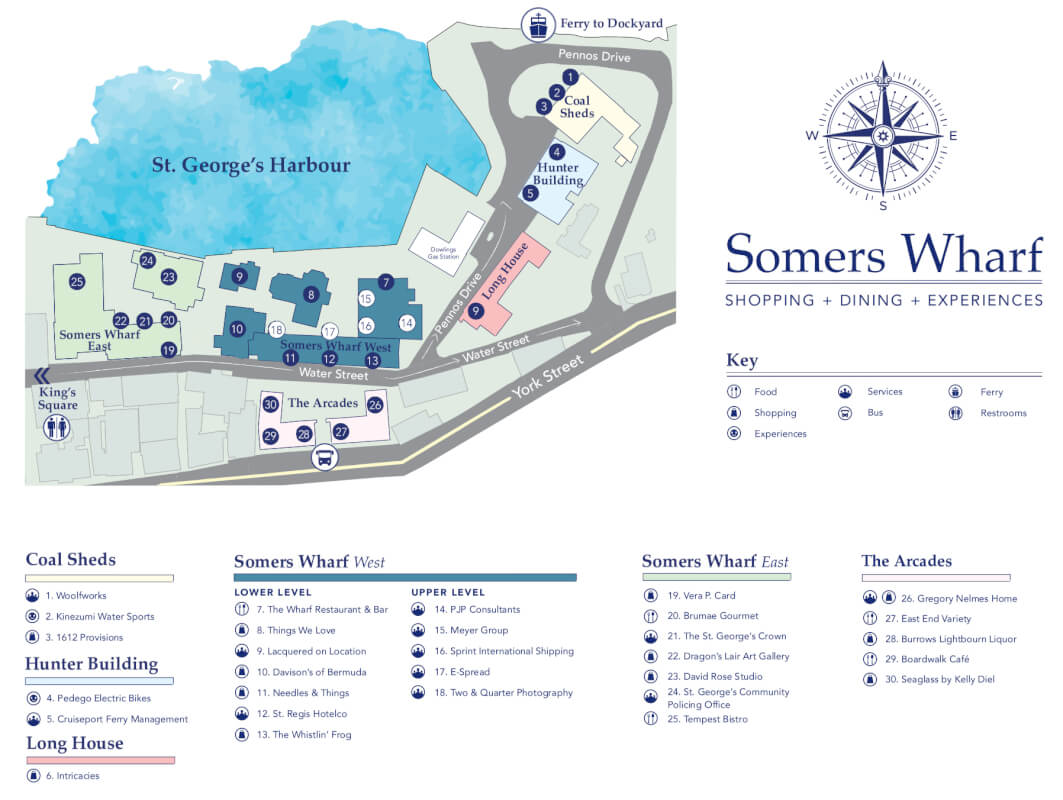 2022-08-05T12:24:27-03:00
Share This Story, Choose Your Platform!