"God has answered" Welcome to Eliana's Fine Dining Restaurant, Bermuda's unique dining experience where you can choose from premium cuts of steak, seafood & lamb, cooked to perfection. Along with fresh vegetables & salads and the most mouth-watering desserts, we will provide you with an unforgettable experience!!! Full Bar Service. Enjoy!  Local lobsters available at market price until March 31st 2019.
Experience Eliana's Ladies Night Out, oh yes every Friday Night, a party of 4 – 1 lady eats Free, Party of 6 – 2 Ladies Eat Free and Party of 8 – 3 Ladies eat Free, advanced reservations required.
Enjoy our live entertainment. Reservations required – 777-0555.
Closed Mondays, Tuesday to Sunday 5.30pm until.
Franz Egenolf~ managing director
Matias Palha~ sous chef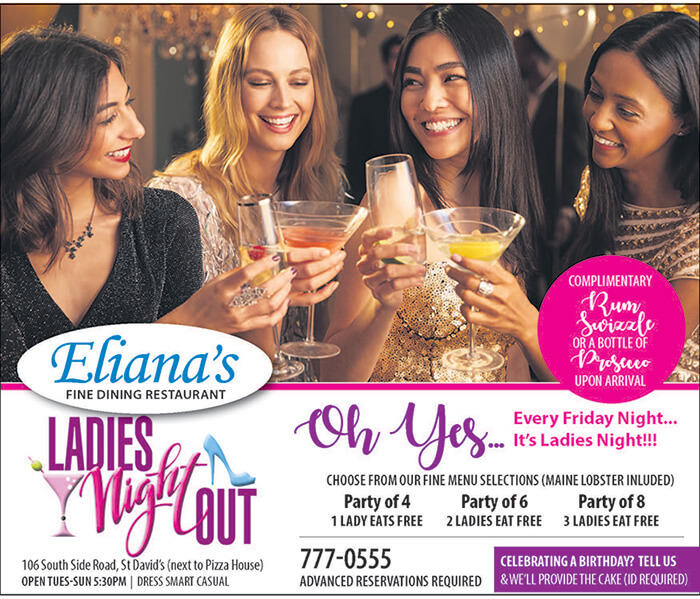 2019-09-26T12:30:50-03:00
Share This Story, Choose Your Platform!