Munchies By The Sea
Nestled in the dreamiest setting just slightly East of the St. George's Town Square overlooking visiting anchored yachts, you'll find a fun, unique, eclectically designed harbour side eatery featuring authentic Bermudian food, delicious juices and the official home of Richard's all beef Jonny Dog.
Fish sandwiches, fish nuggets (wahoo), shrimp, fish chowder, Gombey specials (combo's with seafood), fish cakes, chicken tenders (home-made), hamburgers, chicken burgers, veggie burgers, chicken & fish wraps, macaroni & cheese, peas & rice, Jonny Dog's, fried apple pie, veggie, chicken and steak patties all made with Jonny Bread, desserts, drinks and more…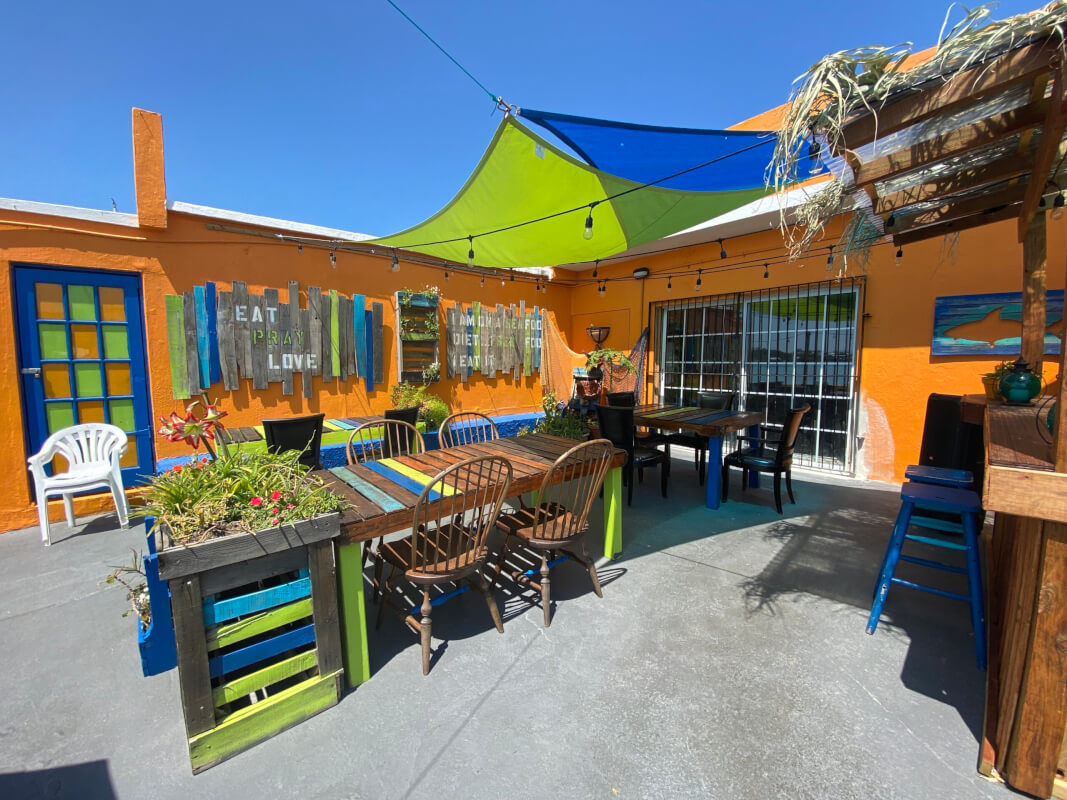 Munchies By The Sea is owned and operated by St. George's native Richard Cain Burchall (head chef) and his lovely wife DeVeene. Richard and DeVeene's passion as restaurateurs shines brightly from the minute you arrive and seat yourself on their memorable patio. With big smiles and even bigger hearts, the atmosphere welcomes all. With the harbour breeze, music playing and water trickling near by from the patio water fall, this is a place where you can leave everything but your appetite and desire for a good time at the door.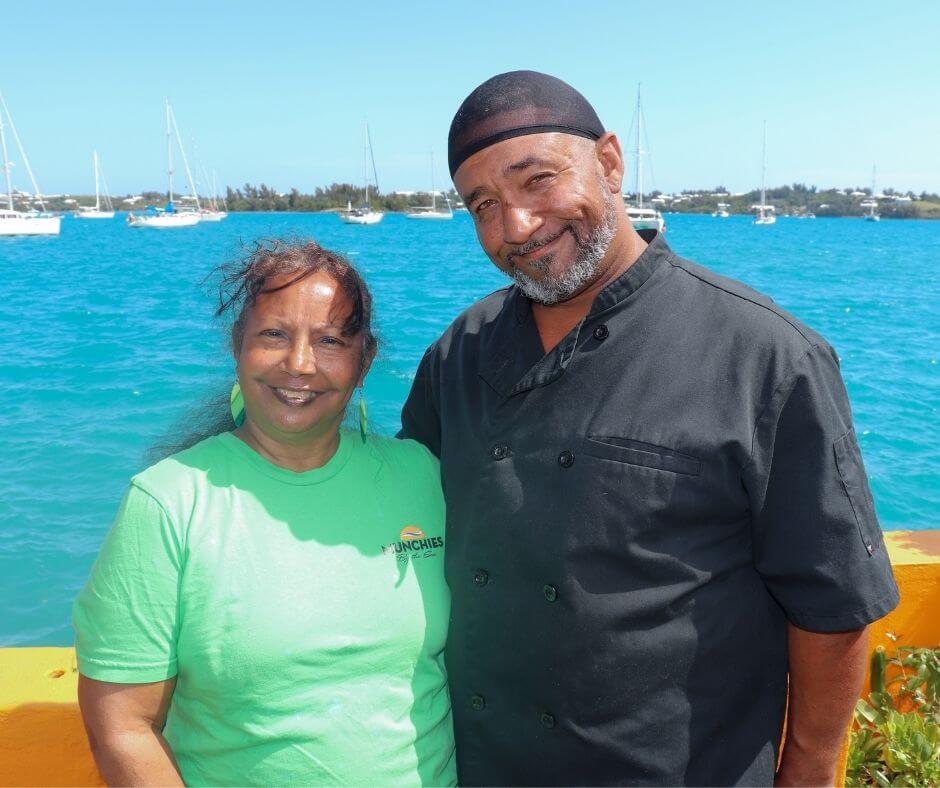 Munchies opened just one year ago and despite the uncertainty with the pandemic still lingering, Munchies has thrived and a year later has a team of two full time chefs and two servers including chef Ernesto Ysip and server Janet Brown.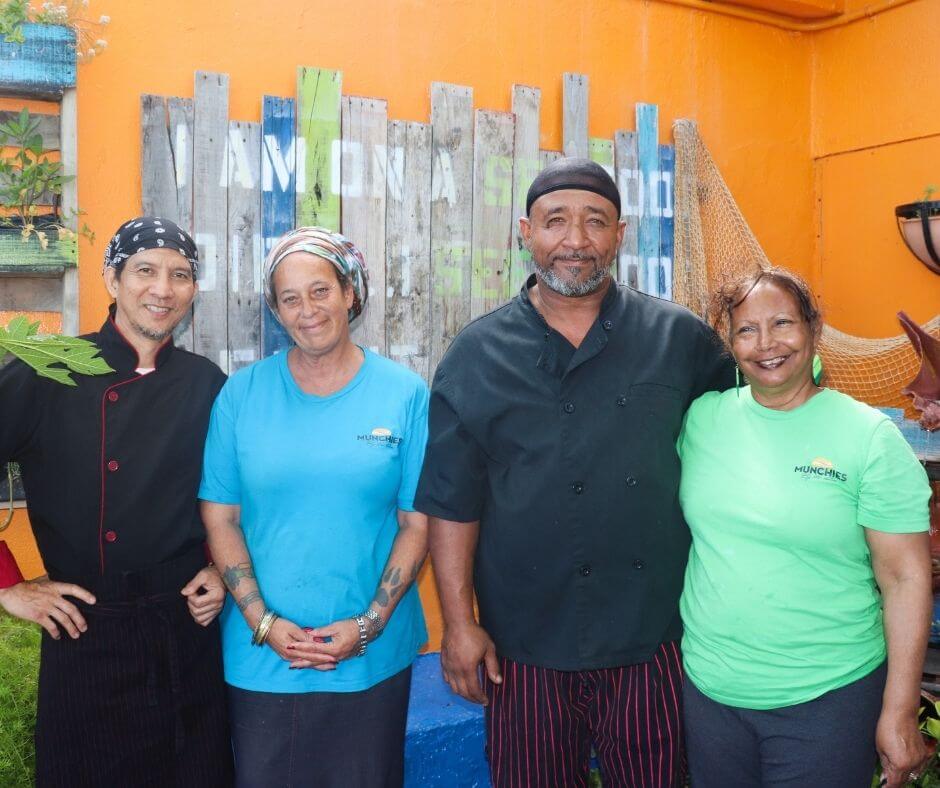 You might remember Richard from Black Horse Tavern in St. David's in the later years before it closed, Wahoo's Bistro on Water Street, or even Sunset Catering. All amazing efforts that led Richard to living his dream of opening his own space.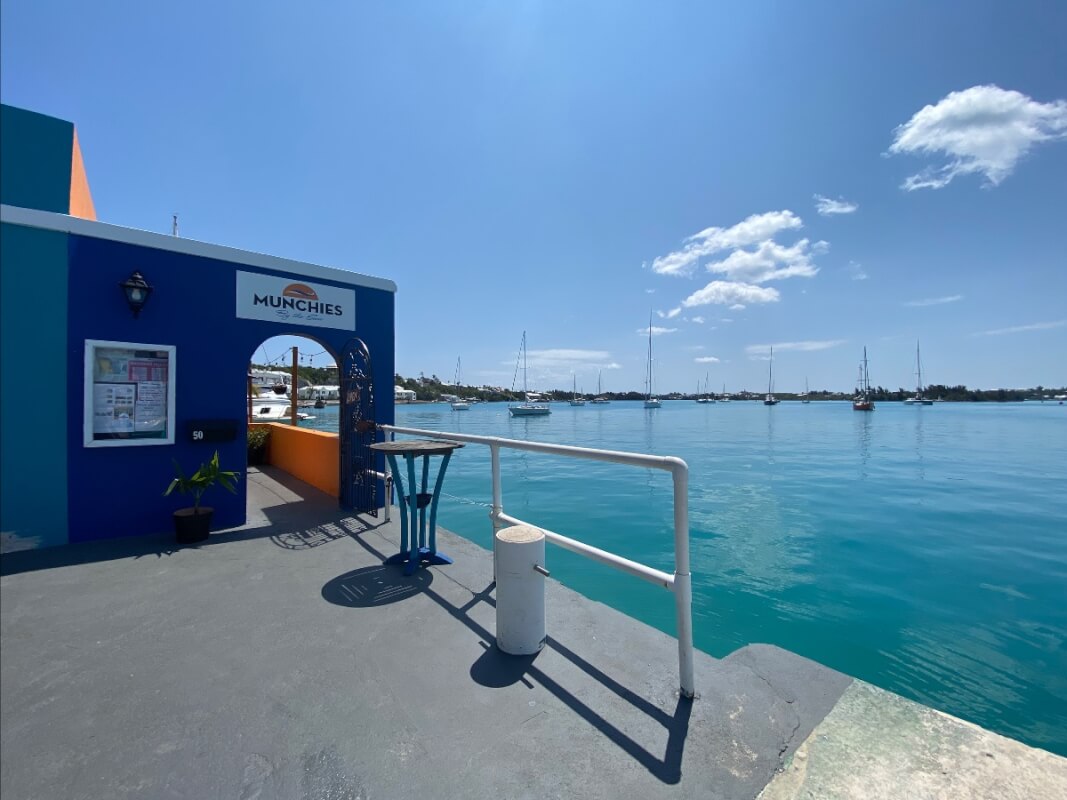 Munchies is family and pet friendly, they also offer wheel chair access through their main entrance. Parking is available right outside in the main lot just behind the square.
Consider Munchies for your next special event or the perfect place for a kids birthday party.
Richard and DeVeene have dreams of expanding and offering children a fun and safe place to watch big screen movies on weekend nights upstairs on their sky view patio, while adults enjoy a bite downstairs. She envisions games, colouring contests and plenty of fun to keep kids engaged and loving their time at Munchies as they grow up. DeVeene also plans to host Old St David's Story Telling evenings, in an effort to reveal the history of St David's, its beloved characters and the secrets of the good life, successes, shenanigans and more.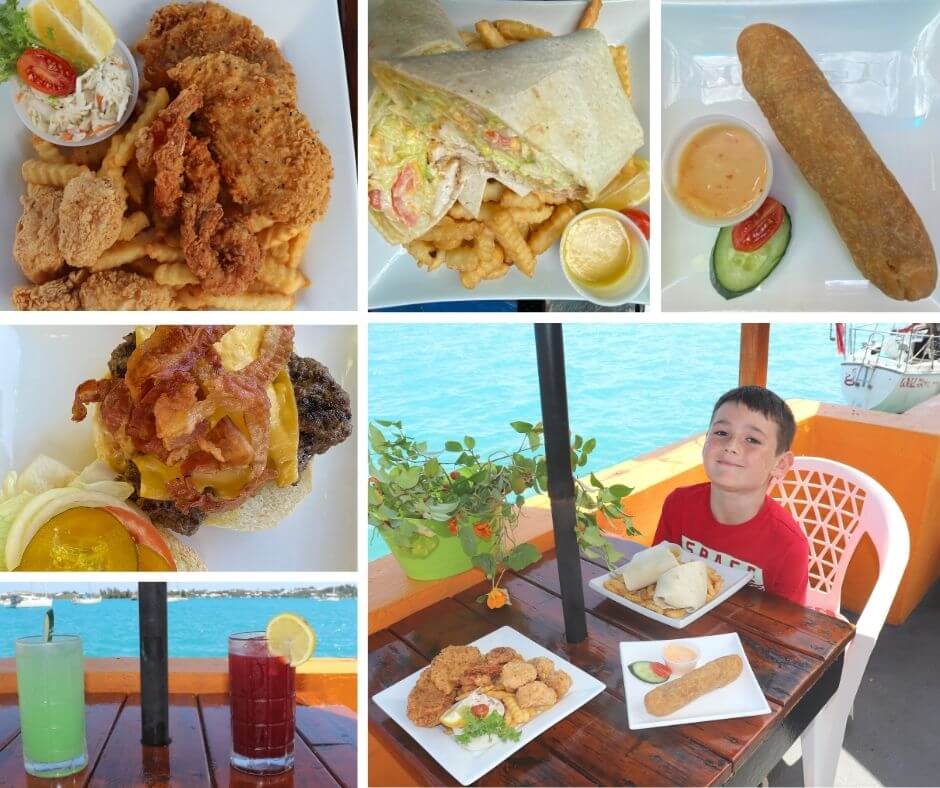 On Sundays, ask about Richard's pancake balls. Richard loves to experiment and while you can enjoy simple classics, he invites you to live on the edge and try something new too.
Visit by foot, car, bike, bus, taxi or boat and enjoy quality authentic Bermudian fare made with love by Bermudians.