The Peppercorn Ceremony: Experience a Bermudian tradition 200 years in the making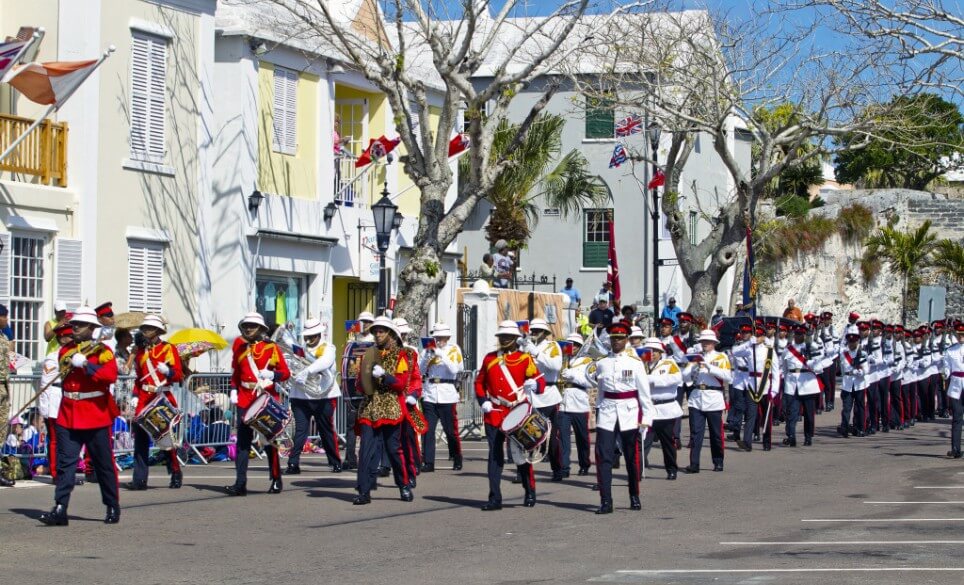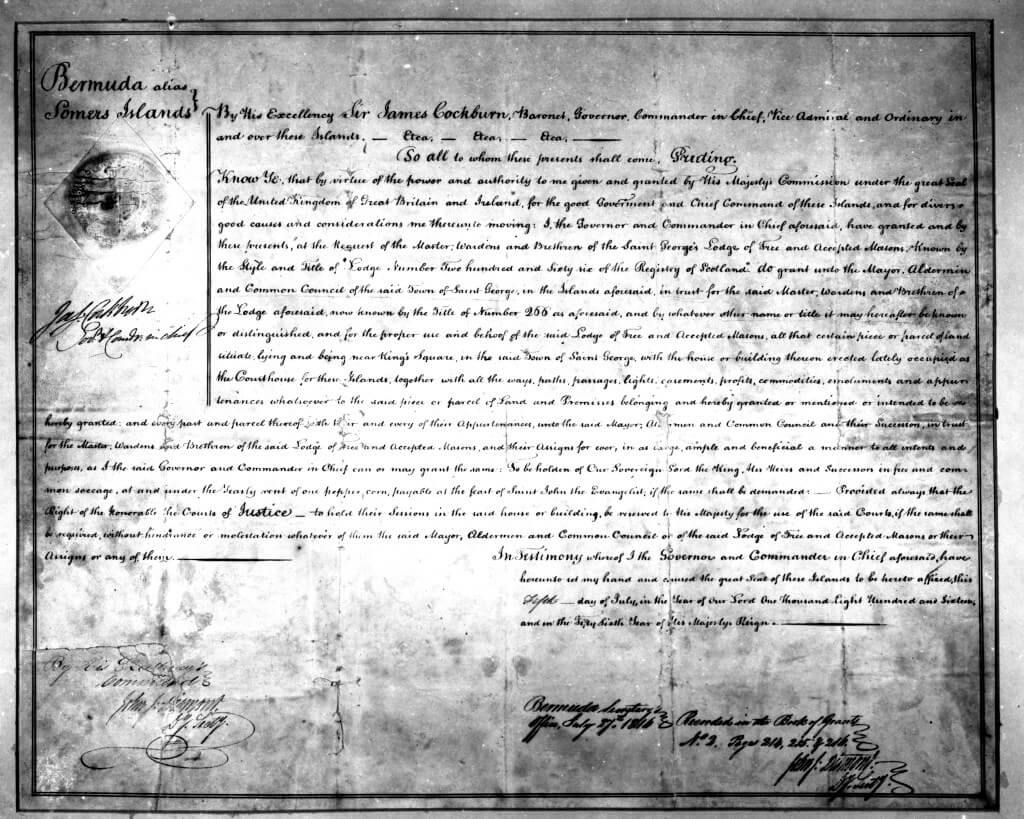 The Peppercorn Ceremony began in 1816 when Bermuda's capital was moved from the Town of St. George to Hamilton.  The old State House, built in 1620, had been used by Bermuda's parliament and cabinet up until that time and was offered to be rented by Bermuda's Freemasons.  An agreement was made that the annual rent would amount to that of one peppercorn which set the foundation for an annual celebration by the Freemasons to mark the paying of the rent.
Each year, Freemasons, members of Bermuda's Parliament and the Governor gather to participate in the ceremony of the Freemasons presenting a peppercorn on a silver platter to the Governor as rent.
The ceremony begins with the town crier bellowing and ringing his bell introducing the various dignitaries.   The Governor and his wife arrive by horse drawn carriage which is marked by a 17 gun salute by the Royal Bermuda Regimental Band.  The Governor, dressed in traditional ceremonial attire inspects a military guard of honor while the band plays and then, on behalf of the government, accepts the peppercorn as payment for the year's rent.
Following the ceremony there is a garden party hosted by the Mayor of St. George's at nearby Somers Garden.
This event is open to the public and does not require registration.  However there is a Peppercorn Ceremony Celebration Package on offer if you would like to reserve seating, to have access to the exclusive garden party, the opportunity to mingle with local dignitaries and attend a Private tour of the State House.