The Royal Palms – A Boutique Hotel
The Royal Palms Hotel is an elegant boutique hotel offering the best in Bermudian hospitality.
Stay in one of two pink, 19th century manor houses, which are nestled in lush gardens
where you may enjoy the sun from lawn chairs or take a dip in the secluded pool.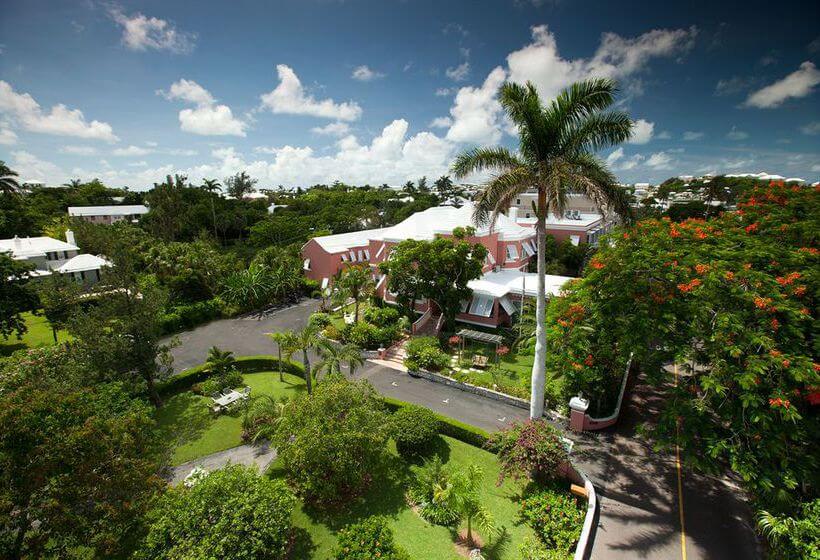 Each of the 32 non smoking rooms are unique, with the same attention to detail extended to each one.
Originally built in 1903 as a substantial private home, Royal Palms features
Colonial and Bermudian architecture.
With tranquil garden settings, coral-coloured walls, white shutters and a colonial wraparound
porch with the original Victorian Bathhouse tile, it is the perfect place for relaxing.
The Garden
Nestled in lush tranquil gardens humming with the sounds of songbirds and tree frogs,
you will enjoy a variety of local flowers
and fauna including favourites like frangipani, oleander, bougainvillea and, of course, palm trees.
The gardens are also filled with local fruit trees including avocado, banana, citrus, guava and loquat.
Also featured is a herb garden used to compliment the nightly menus at Ascots.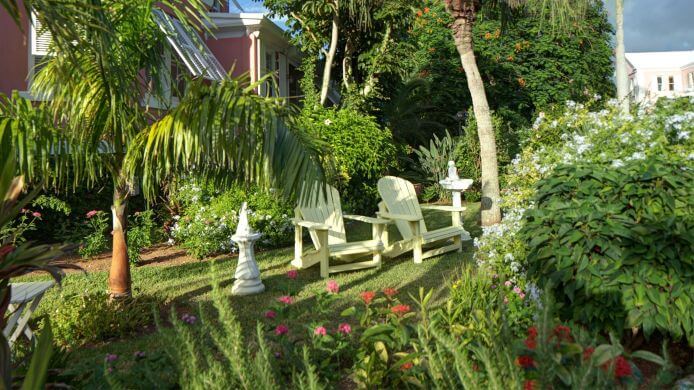 The Pool
Surrounded by comfortable lounge chairs. Pool towels are available and an honour bar with water, soda and juice is located pool side.
The fresh water pool is unheated, however the warm summer sun and mild winter breeze keep it at a comfortable temperature.

Dining
Ascots Restaurant
Located on the grounds is Ascots, one of Bermuda's most adored restaurants.
Ascots is known for its outstanding cuisine, service and ambience.
More here
Just 24
A more casual menu option is offered to Royal Palms guests on the outdoor enclosed patio of Ascots Restaurant set in a lovely garden setting.
In Room Dining
While Ascots does not offer room service, you may still enjoy a quiet evening in your room, as they will be happy to put your order on a tray for you to take back to your room.
There are no additional 'room service' charges for this dining option.
Dining for Children
Children from the age of 6 are welcome to dine in the restaurant when accompanied by an adult. While Ascots does not offer a children's menu, the chef is happy to adjust portion size.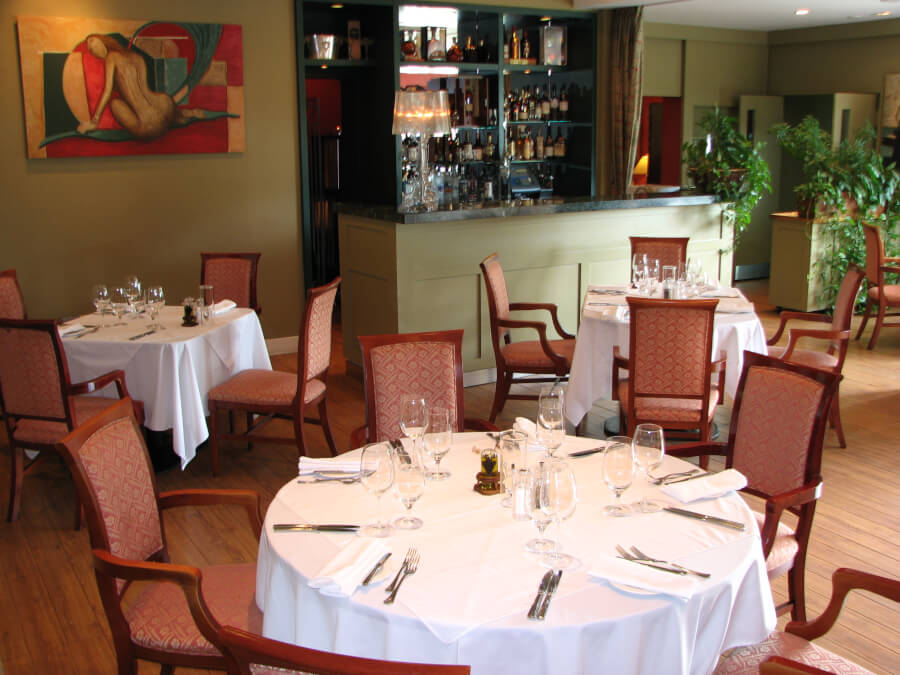 All information in this post was taken from the official Royal Palms website which you can find here.