On Any given day… 
Find a Bermuda Beach
and claim it as your own…
From East to West there are approximately 34 sandy beaches and coves in Bermuda. Here are a few of our favourites and if you look closely you will find tiny traces of pink sand on some and handfuls of pink sand on others. If you're interested in learning more about which beaches have which grades of sand and the various characteristics within, The Bermuda Underwater Exploration Institute, also known as the Ocean Discover Centre at BUEI has a fabulous interactive touch display.
Clearwater Beach
There is a choice of beautiful beaches to choose from on St. David's Island in the east end: Clearwater Beach is next to a playground and has a seasonal beach house; Turtle Bay is a lovely cove which is great for snorkeling, and the nature reserve boasts stretches of soft sand at the end of every path.
Bus 6 from St. George's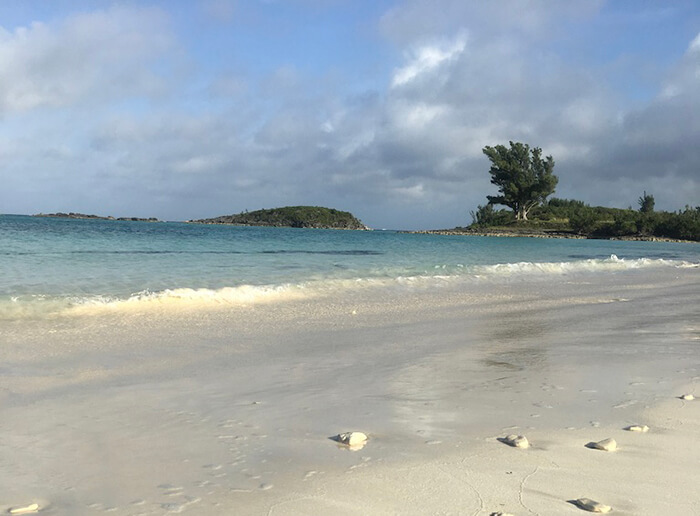 Tobacco Bay
Famous for its stunning limestone formations – natural sculptures that emerge from the glassy water, this picturesque, sheltered cove is also a snorkelers' dream. The short walk from the old town of St. George is well worth it. There is a beach house for rentals, food and drink, in the summer months.
Takes about 20 minutes to reach Tobacco Bay beach from Kings Square, St. George's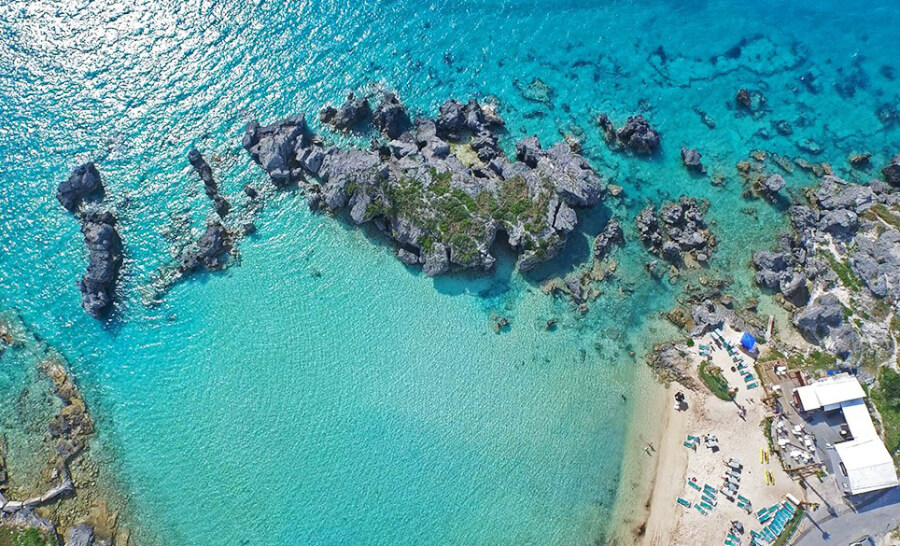 John Smith's Bay
Off the beaten track in Smith's parish, this popular locals' beach is a little less crowded than the western south shore destinations, but still boasts soft sand and great swimming and snorkeling. The Harrington Hundreds grocery store is just a few minutes away by moped if you want to make your own picnic.
Bus route 1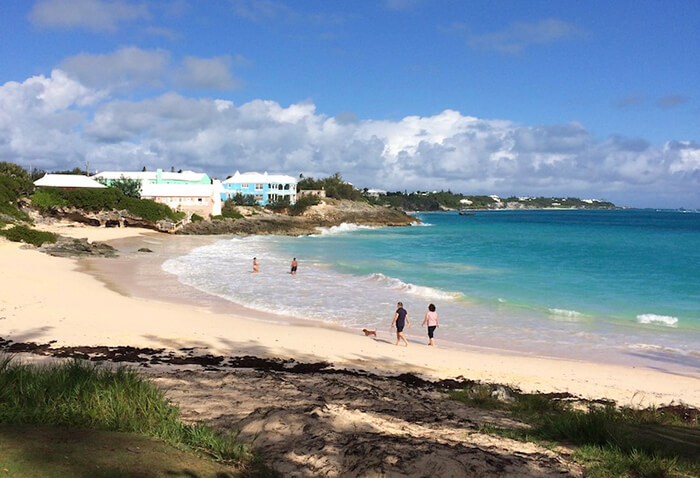 Shelly Bay
A parent's dream beach, Shelly Bay boasts warm, shallow water, a soft sandy bottom and backs on to a playground and sports field. A favourite for kids and novice swimmers – and close to the bus stop.
Bus route 10 or 11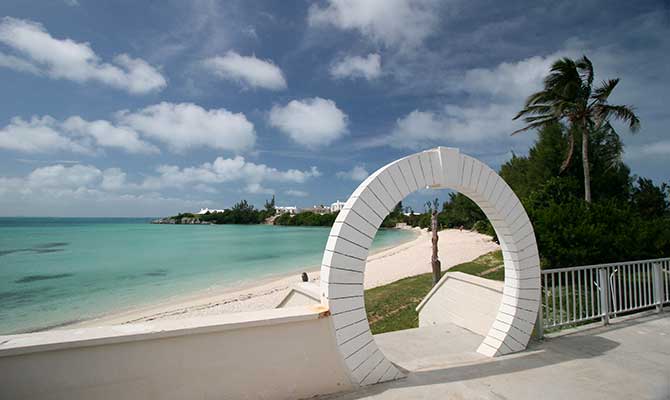 Warwick Long Bay
To truly grasp the beauty of Bermuda's south shore, walk the length of Warwick Long Bay and clamber across the rocks, or take a detour over the sand dunes, to Jobson Cove and Chaplin Bay. On a quiet day in the spring and summer you will see more longtails than fellow tourists. 
Bus route 7
Horseshoe Bay
A crescent of soft, pink sand, lapped by clear blue water, fringed by sand dunes and bordered with sandstone cliffs, garnished with swaying palms – Horseshoe, in Southampton Parish, is the mecca of the island's beaches and a must for every Bermuda visitor. Rum Bum Beach House is open in the summer months.
Bus route 7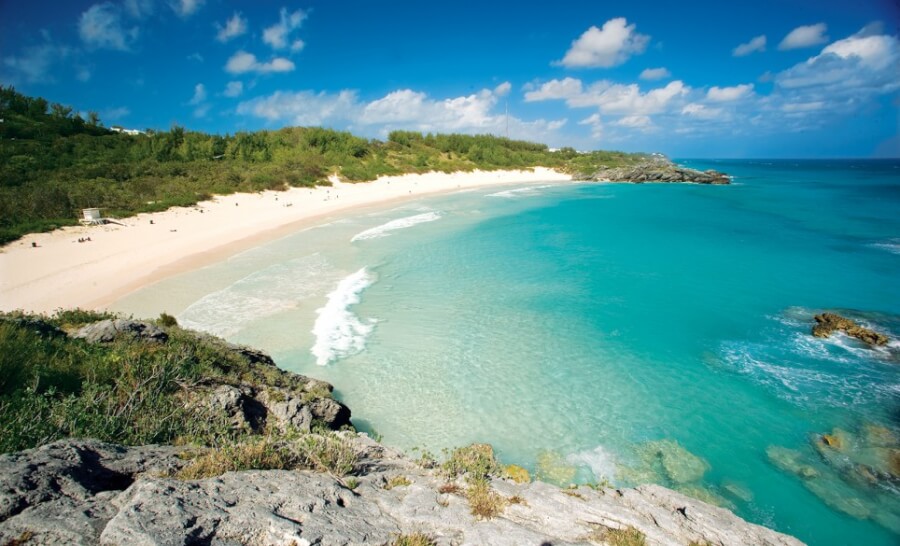 Church Bay
Swim with shoals of brightly coloured parrot fish among the pristine coral reef that pierce the water just yards from shore at this small south shore bay, widely revered as Bermuda's best beach for snorkelers. 
Bus route 7