5 Ways To Soak Up Summer This Week
As temperatures rise, it's time to really zero in on things to do across the island that involve soaking in the sun, the ocean and enjoying refreshing indulgences before, after and in between. We've listed 5 main ideas with a few supporting tips for each. You can email us anytime if your looking for something specific to do.
At the bottom of this post we have listed the main events happening in Bermuda this week. You can also visit our Events Calendar here.
1. Paddle To Paradise
For just $30/hour ($15 per each additional hour) rent a paddle board or a few from Blue Hole Watersports and plan a day explore Castle Harbour and its islands, one of the most scenic forms of paradise in the world. This is a popular spot for locals especially on the weekends where you will find boats rafted up, a small beach cluttered with kids playing, adventure seekers cliff jumping and some of the most beautiful snorkelling spots around the island. The closest grocery stores are Market Place in Shelly Bay or Somers Supermart in St. George's where you can pick up a few things to make a light picnic. You can also order a picnic box to go from Brumae Cafe in St. Georges.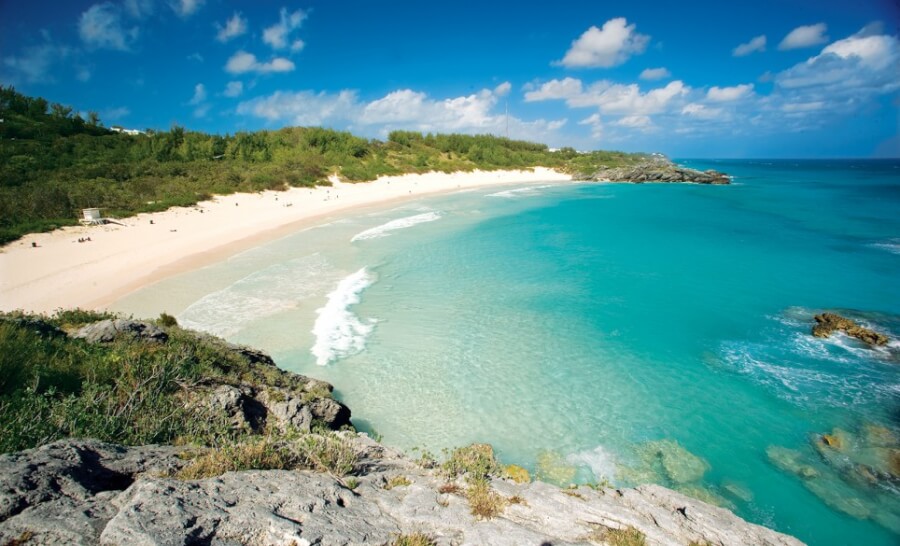 2. Chill, Swim, Snorkel or Surf Horseshoe Bay Beach
Bermuda is home to 34+ sandy beaches and coves, with the ones along South Shore known for their stunning pink sand, great snorkeling spots and catching a little surf, Bermuda style. Horseshoe Bay is famous worldwide and the kind of beach you'll want to make a full day experience of. Stop by Makin Waves and pick up everything from sunscreen, snorkel gear, SPF rashguards and more. If you want to rent a Surfboard for the day contact Isolated Surf Shop.
Take Bus #7 to get to Horseshoe Bay.
Here are 6 more beaches we are loving this summer.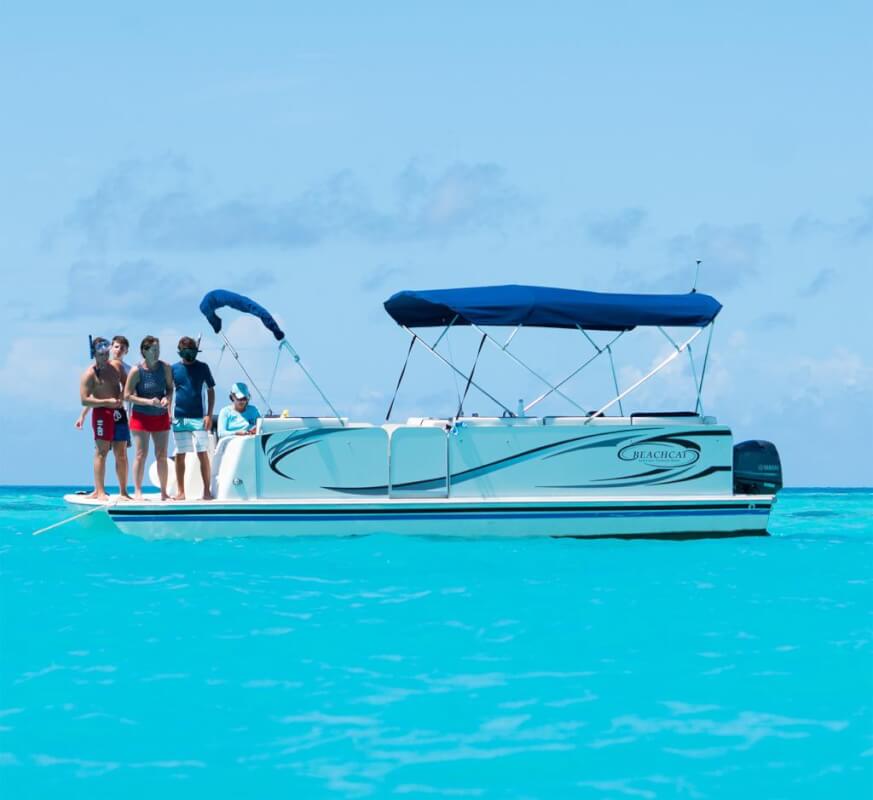 3. Take A Pontoon Boat Out For The Day, Picnic + Explore
Book a Pontoon Boat with Island Tour Centre for a day of fun with up to 10 friends or family. Pick up everything you need for the perfect picnic spread from Miles Market. Choose from 9:00am-1:00pm for half day, morning, 2:00pm-6:00pm for half day, afternoon and 9:00am-5:00pm for full day. View information including prices or book your day and time here.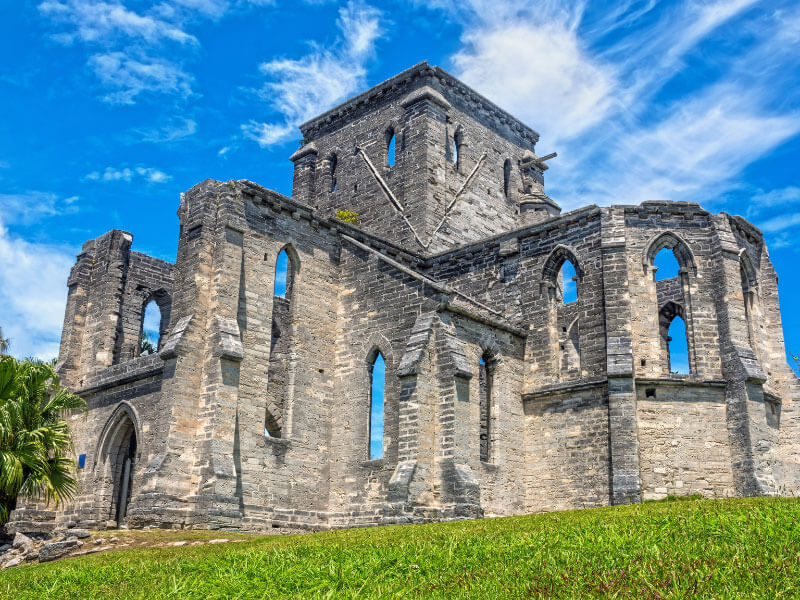 5. Play Hide & Seek At The Unfinished Church, Then Take A Dip Near By At Tobacco Bay
The impressive Gothic vestige that looms over the town of St. George's was begun in 1870 as a replacement for St. Peter's, which had fallen into a state of serious disrepair. Designed by William Hay, the Scottish-born architect who later drew the plans for Hamilton's cathedral, the St. George's church was abandoned in 1899 when near completion. After your exploring adventures head to Tobacco Bay for a swim and late lunch or just a few summer cocktails with your toes in the sand!
Bus Routes 1, 3, 10 and 11 that operate between Hamilton and St. George's.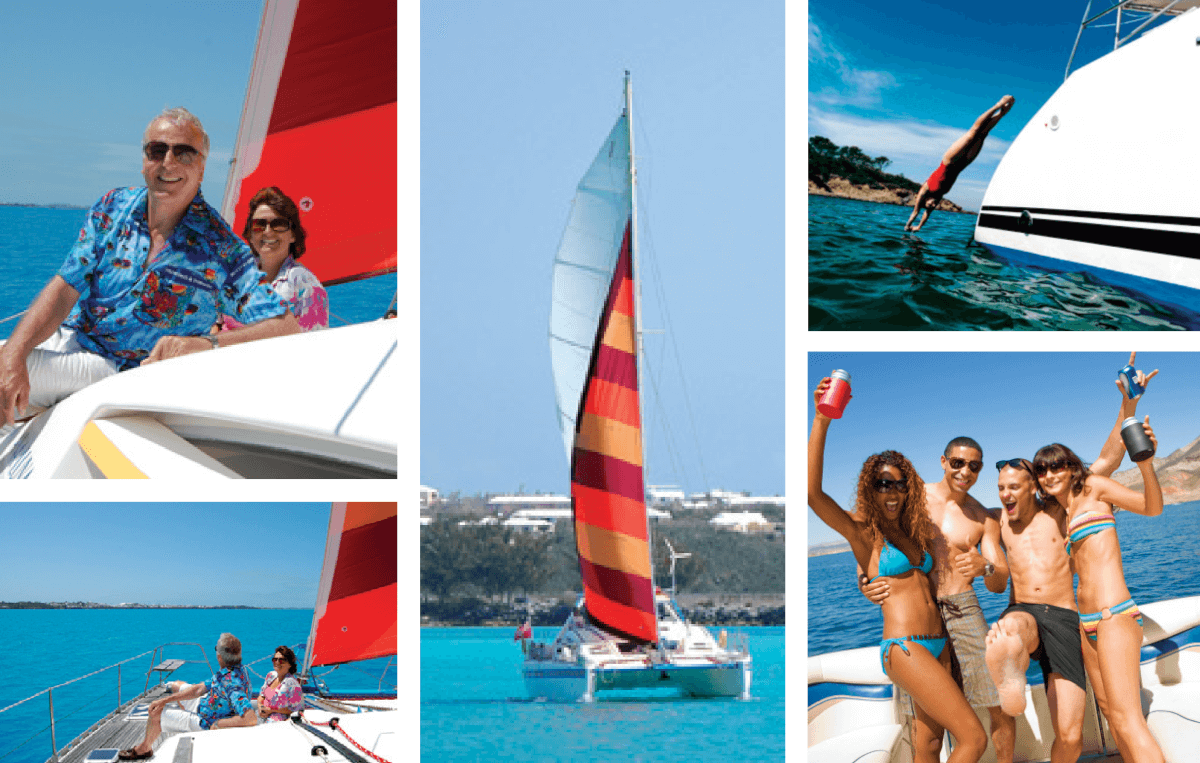 4. Sail Into The Sunset With Captain Nathan Onboard Ana Luna
One of the best ways to soak up sun in Bermuda is to sail into the sunset onboard a catamaran like the Ana Luna with an experienced Captain like Nathan.
The Cost per person is $89, the cruise leaves from Grotto Bay Beach Resort and explores with commentary and the best sunset views on island from 6pm – 8pm.  There is a cash bar available and a drink may be included in purchase. For more information or to book your cruise visit here.