Five Forts Golf Club, A Reimagined Golfers Paradise Overlooking Bermuda's Shoreline
34 Coot Pond Road, St. Catherine, St George's
Bermuda's tranquil shoreline scatters gracefully across the backdrop of the newest golf club on island. Formally St. George's Golf Course, Five Forts Golf Club accessible through both The St George's Club Hotel and The St. Regis Bermuda Resort has been reimagined and designed. Inspired by five surrounding forts the 18-hole course represents a different theme at each hole with a focus on Hole 1 Fort Victoria, Hole 4 Fort George, Hole 15 The Unfinished Church, Hole 17 Fort Albert, and Hole 18 Fort St. Catherine. Hole 12 is the shortest hole of the course but the 180-degree oceanside views make up for that. It's the spot to relax and know that you've reached a little further than halfway of this epic golf journey.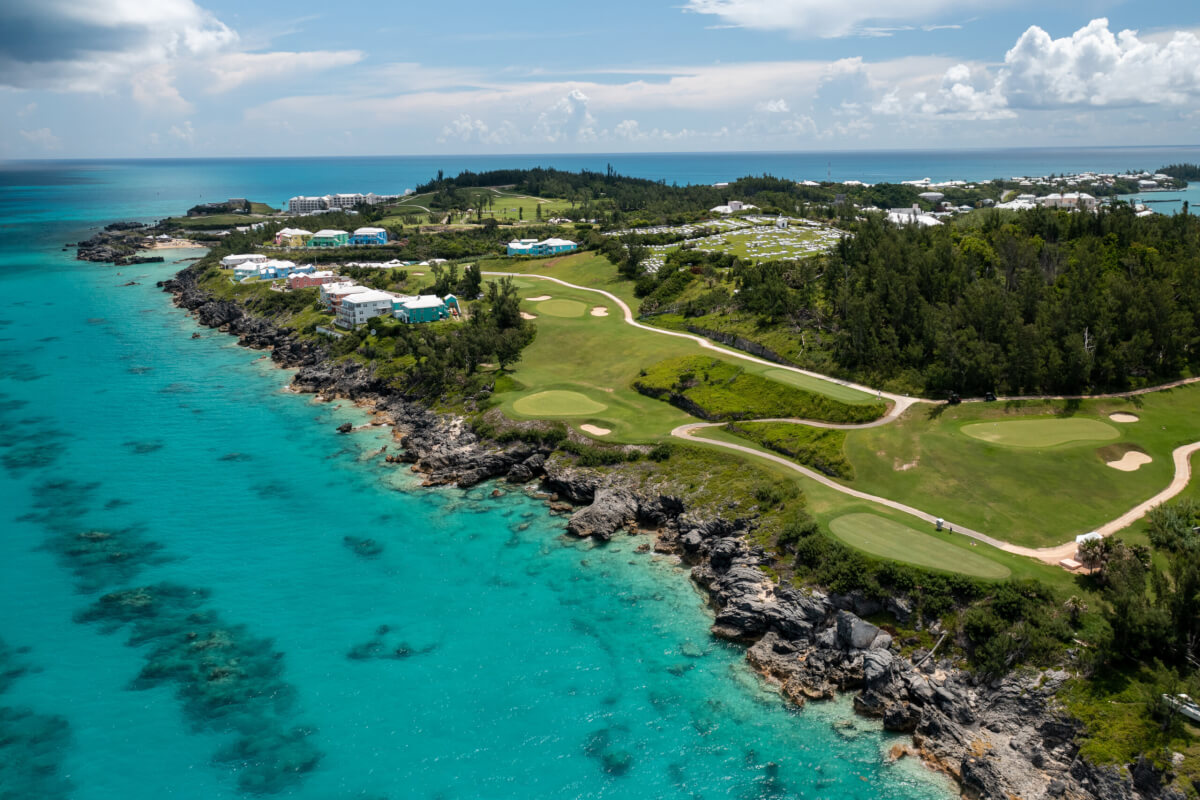 Bermuda Longtails glide above and songs are sung by local birds. Kiskadees can be heard calling every few minutes and colourful ocean life can be seen grazing the shoreline. These accents create the paradise palette that has become Five Forts. Almost all 18 holes of this lush landscape have bragging rights to ocean views, and those tucked further inside the course show off Bermuda's other side, her charming pastel homes, unique flora and fauna and a glimpse of the very forts for which the course found its name.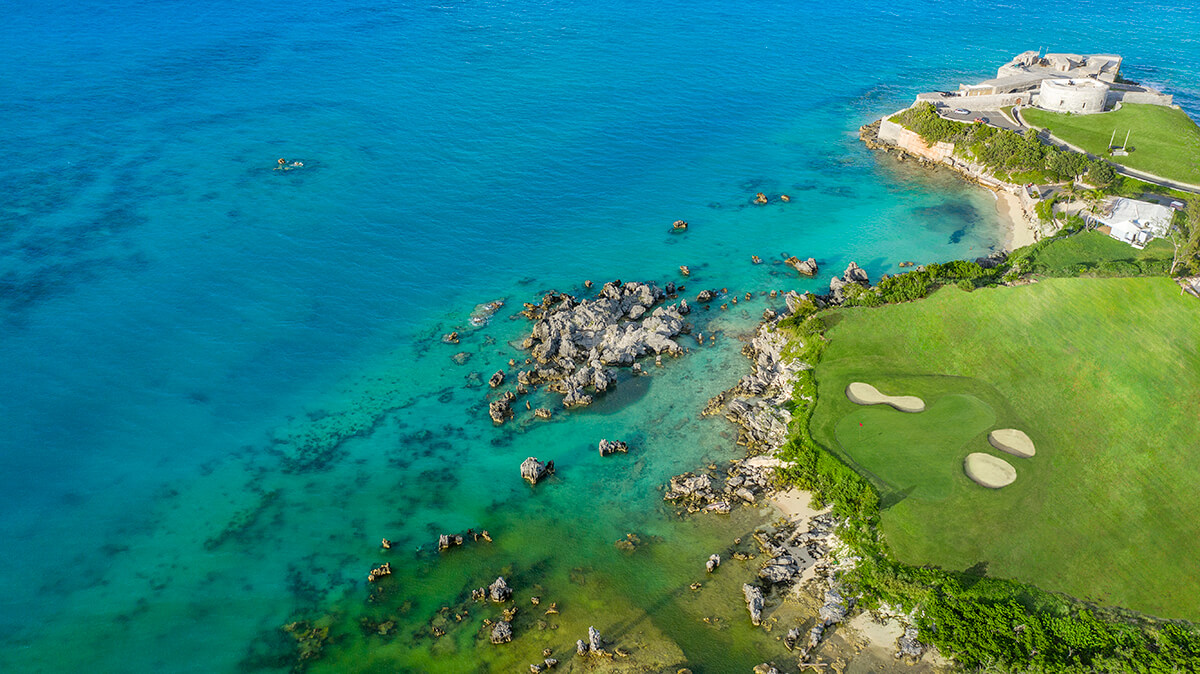 Five Forts offers a truly unique experience with all the best of Bermuda surrounding. Golfers will tee off at Hole #1 Fort Victoria and during their journey throughout the 4,043-yard course they will find themselves absolutely captivated by the Bermuda experience until they reach the 18th hole Fort St. Catherine.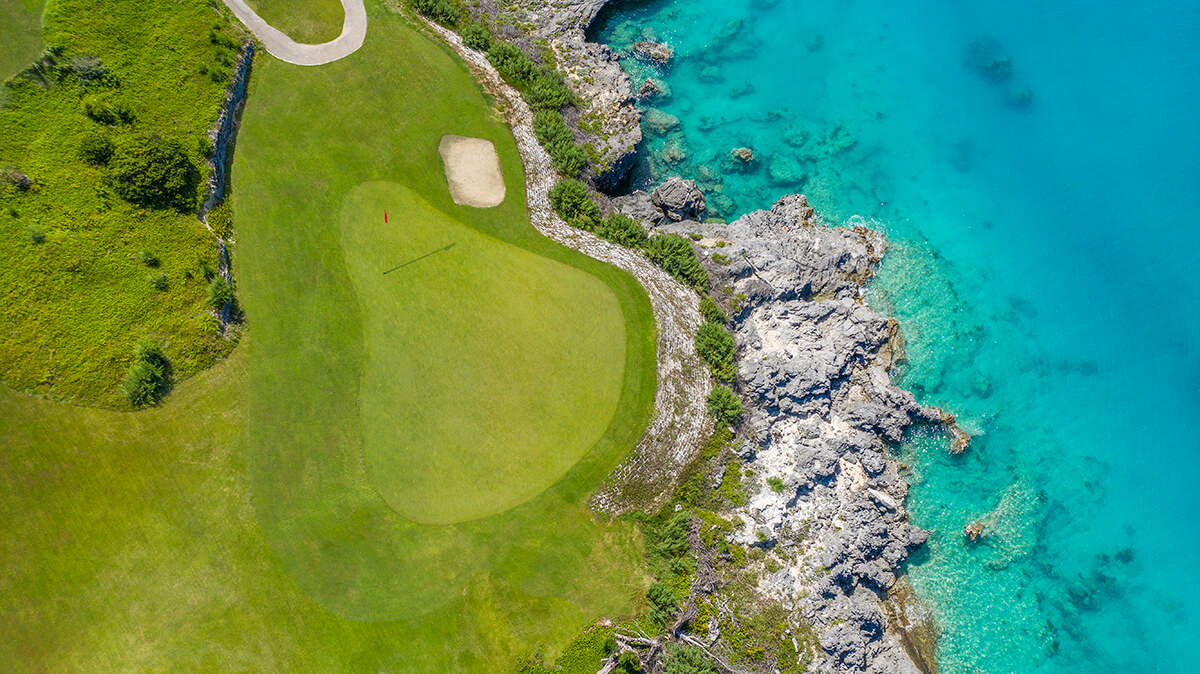 Many golf courses take approximately 4-6 hours to complete however Five Forts being a boutique course takes about 3.5 hours on average. The club also boasts state-of-the-art GPS golf carts and rentals are available inside the pro shop where everything you might possibly need to enhance your golf experience exists. From trendy golf attire and accessories to a fully stocked fridge for cold drinks to pack into your caddy cooler and enjoy on the go. Lessons or simply someone to play with can also be booked.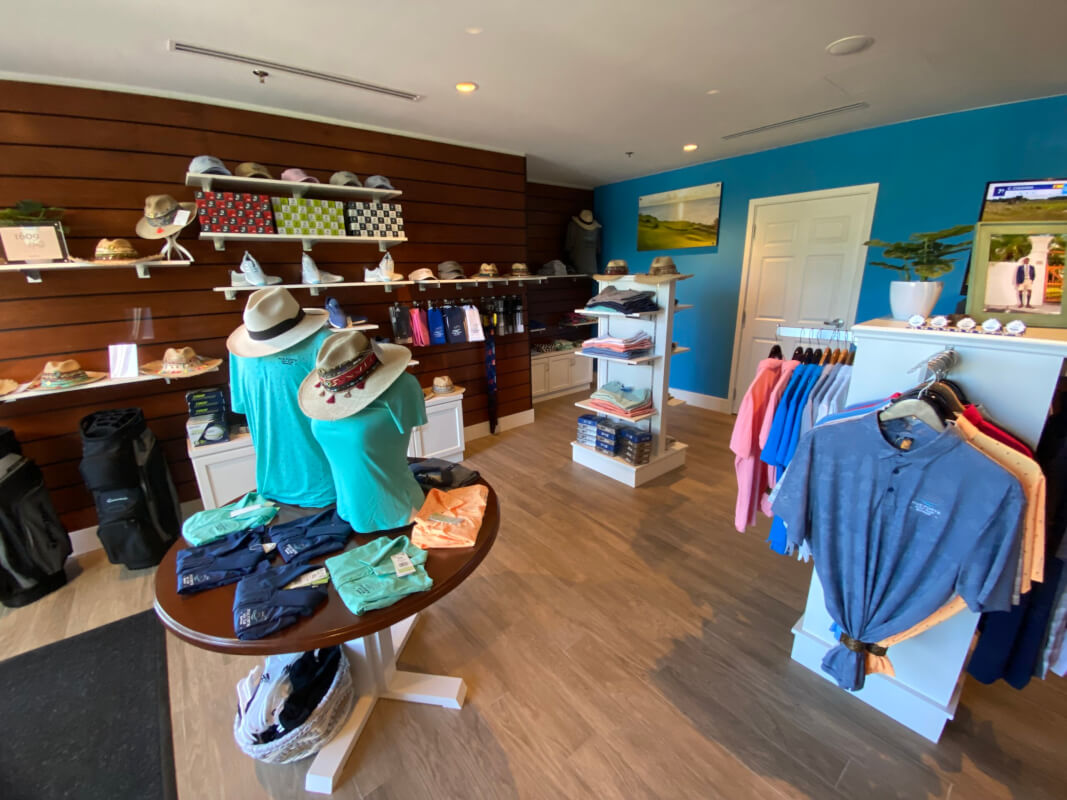 Five Forts is the first Golf Club for the St. Regis properties and carries a St. Regis tradition at the 18th hole. On request overlooking the crystal-clear turquoise shoreline while birds sing, and marine life graze, a party can arrange for the resort to saber a bottle of champagne on site for enjoyment after finishing the course. If done during the early evening, this is the most spectacular spot to watch Bermuda's sunset. The perfect way to end a day of golf and a great idea for any special occasion.
18 holes
4436 yards
Par for course:62
Open daily 7am – 6pm
Call Today 441-543-6715 or visit online for more information and to book a tee time or email for more info on becoming a member.