Five must-try restaurants with water views to "wet" your appetite
Dining al fresco takes on a whole new meaning in Bermuda. Not only can diners enjoy fresh and innovative meals outdoors, but they can also salivate over the waterfront views as well. Here are five must-try restaurants with water views to "wet" your appetite.
Lido 
Lido offers award-winning fare with a jaw-dropping view overlooking the pink sands of Elbow Beach. Featuring fresh local seafood, sizzling meat and handcrafted cocktails, this is the perfect spot for a casual lunch, date night or special occasion. Light and airy, you can choose to dine indoors or out. No matter where you sit, you'll have waves lapping within 50 feet of your dining chair. There's no better way to enjoy all that Bermuda has to offer than by booking a table at Lido. Featured above
Breezes
Breezes at Cambridge Beaches Bermuda is a popular al fresco dining destination. Open for lunch, dinner, snacks and cocktails, locals and visitors alike enjoy outstanding food and gorgeous views. Diners are so close to nature they may even see longtail birds, grey herons and even sea turtles from their alfresco table. If menu items like conch fritters, spicy tiger prawns, blackened jumbo shrimp and slow braised beef short ribs have your stomach rumbling, make a reservation for your next outing on the ocean.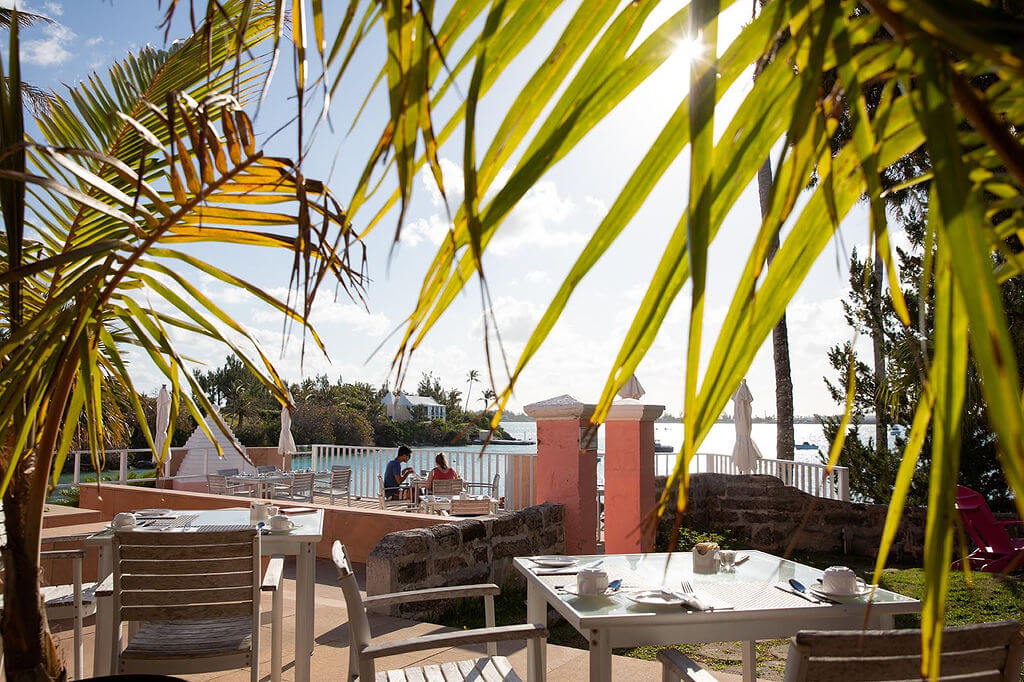 Coconuts
Located at The Reefs Resort and Club in Southampton, Coconuts Restaurant offers breezy beech views and a refined vibe. Dine on local favourites like Bermuda fish chowder, drunken mussels and pineapple and jalapeño seafood ceviche. Blackened rockfish, slow roasted pork belly and the Coconuts burger round out the menu. With white linens and waterfront vistas, this is a romantic ocean-side spot for lunch or dinner on the deck.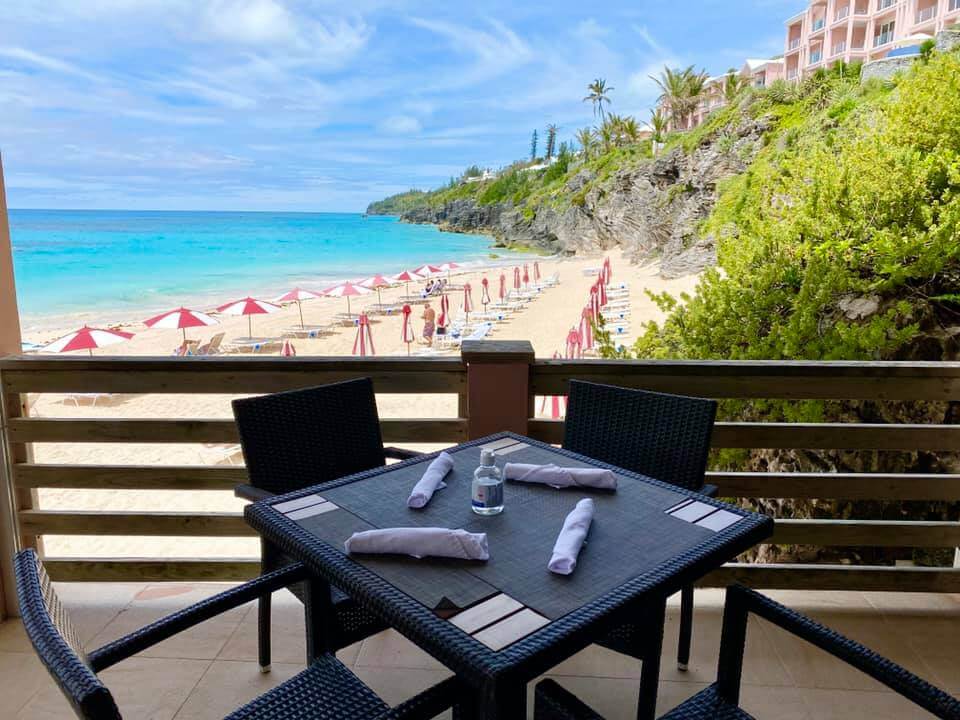 Wahoo's
Wahoo's Bistro & Patio in the heart St. Georges features stunning panoramic views of the harbour. Enjoy a nice relaxing meal with friends, family or that special someone. Diners can choose from fresh local seafood dishes like chowder and rockfish and fresh Bermuda lobster during lobster season. Owned and operated by Alfred Konrad and Geza Wolfe, customers love the friendly, casual atmosphere they've created over many years in business together. Wahoo's is popular so reservations are recommended.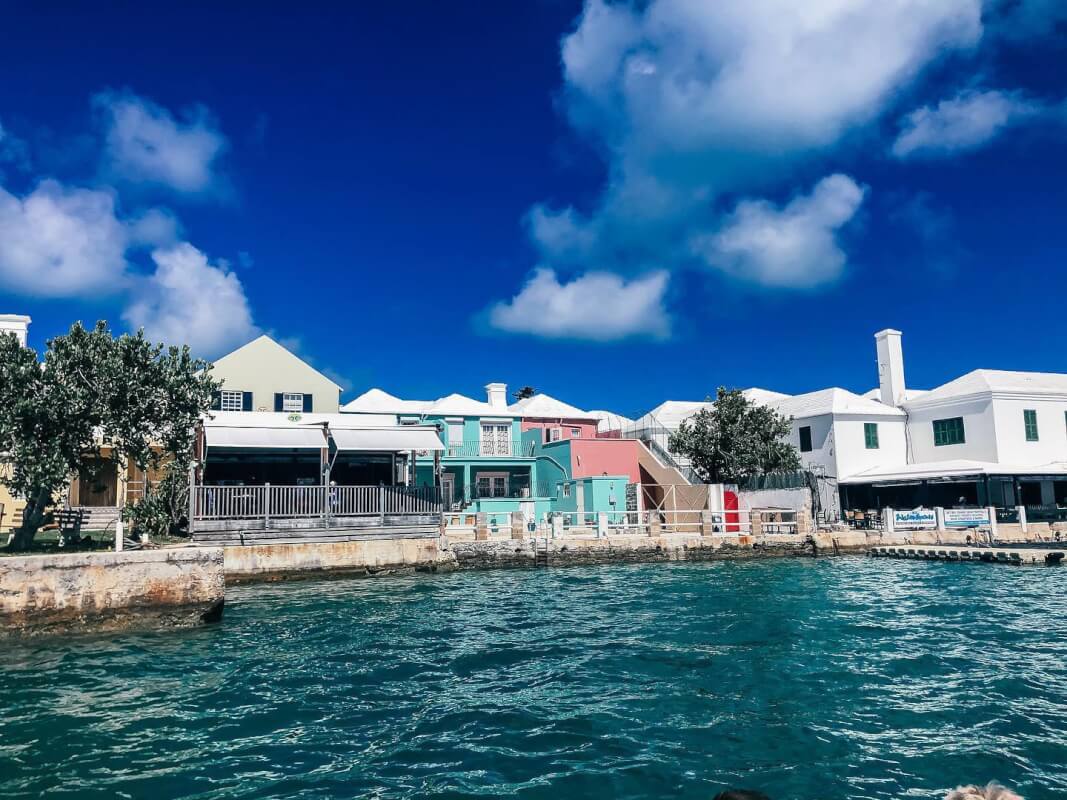 Munchies
Overlooking visiting anchored yachts and located just east of St. George's Town Square, you'll find Munchies By the Sea. You're sure to love this fun and unique atmosphere. This harbour-side restaurant features authentic Bermudian food and is the official home of Richard's all beef Jonny Dog. You can also enjoy fish sandwiches, fish cakes, chicken burgers, wraps, patties and even fried apple pie for dessert. Waterside service is also available, so feel free to pull up in your boat for a delicious authentic meal.