Idyllic Ocean Front Dining Even On A Rainy Day At The St. Regis Bermuda Resort
With Bermuda's unpredictable weather it can be difficult to get excited about a lunch date with a view but at The St. Regis Bermuda Resort, the experience was heightened and proved to be beyond magical.
From the minute we walked through the front doors we were greeted with an energetic vibrance and eyes that smiled behind the still mandatory mask. The upscale elegance quickly brought us to a stand-still as we peered around corners in awe. The subtle colours, exquisite décor with historical Bermudian accents throughout, created a gallery-esque experience as we were led through accent rooms to the dining area.  The ocean views are immediately captured through floor to ceiling windows and we felt invited to make ourselves at home as we were seated in the dining room. The beach being so close and children frolicking in the distant waves was so inviting that we asked to be moved outside so that we could join the scenery. The genuine Bermudian atmosphere hit us as we walked through the sliding glass door, it's one you will want to sink into and just stay a while.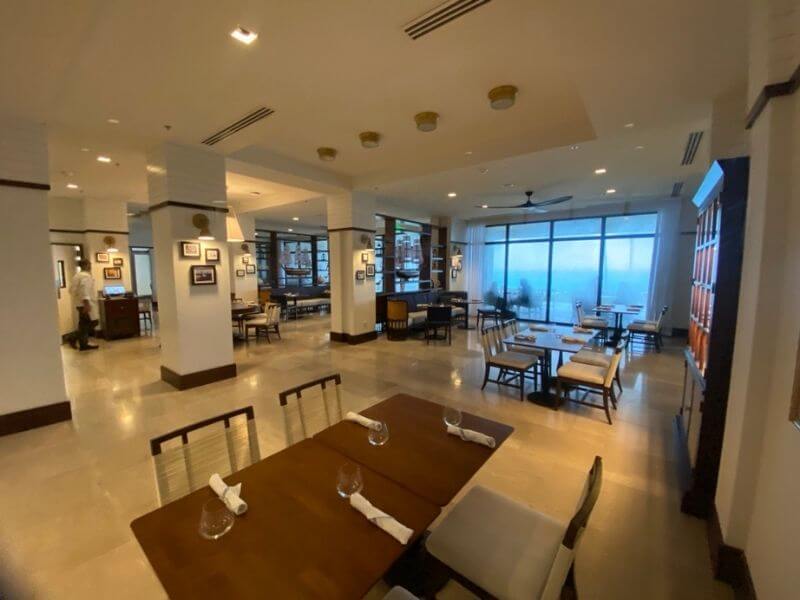 We ordered a few Bermudian classics as the menu hosted a great selection. Fruit punch, local fish sandwiches, local fish tacos, Bermuda Fish Chowder, Bermuda Rum Cake for dessert…
Our server offered us pillows and tucked them behind our backs; it added another level to the experience – that extra step to ensure our comfort. Straws for our drinks were presented in a triangle folded napkin that was not only cute, but appreciated as we remain cautious when dining.   We were graced by a few servers during our seated time dining at Lina, each were so attentive and kind, it's hard to even remember masks – much like the front desk bellman, they smiled big and genuinely with their eyes.
Lunch was well-received, great portions and we recalled good price points during conversation.  Our plates arrived quickly and our food was at perfect serving temperature with all the fixings to complete our meal. We reveled over the jumbo shrimps and clams that framed the Bermuda Fish Chowder and dipped plump warm French fries into all of the dips to make sure that not one drop of flavor presented escaped our palettes.
As the rain poured, we stayed quite cozy under the perfectly designed awning. It truly was a magical afternoon; a perfect way to enjoy Bermuda at it's best on a rainy day.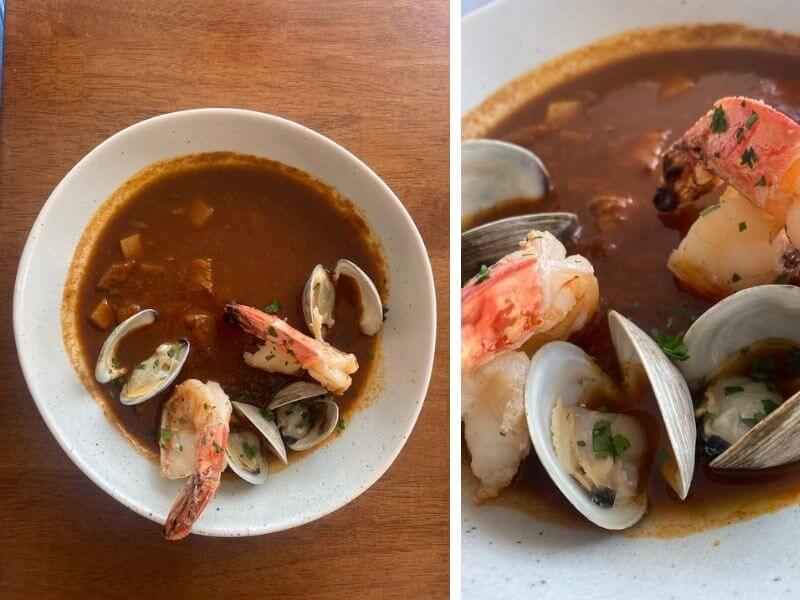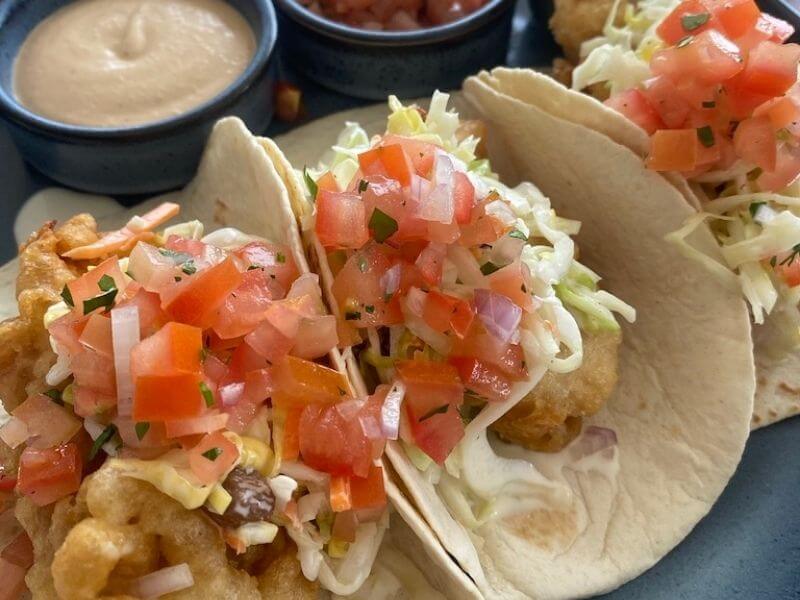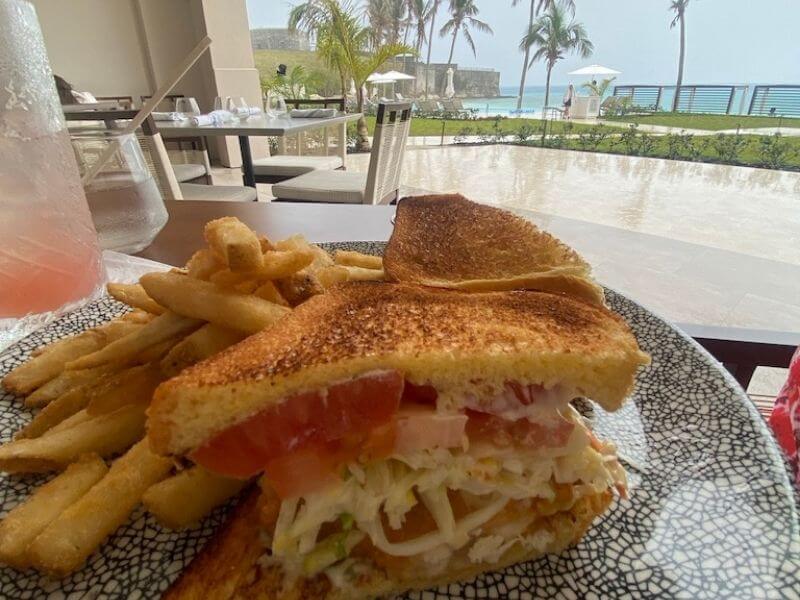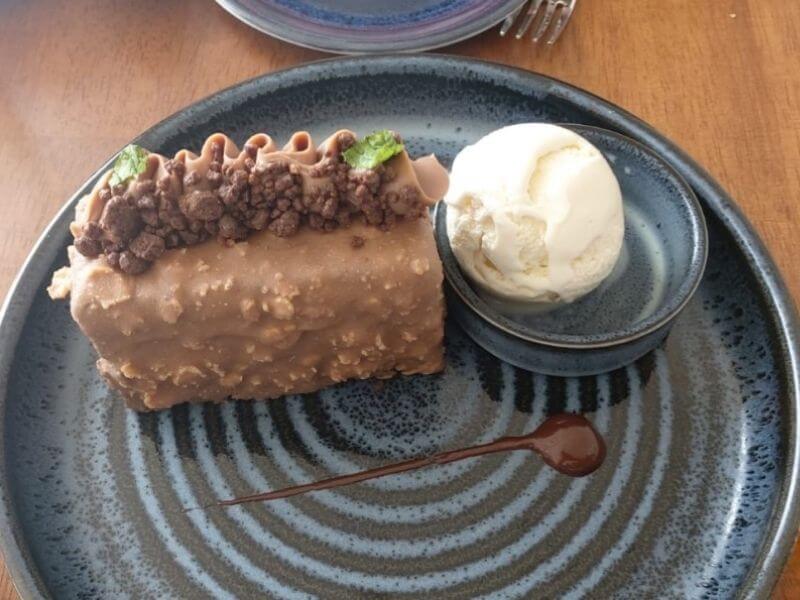 AMENITIES
Beach Front
Rooms with ocean, golf or lush garden views
Onsite restaurant and bar options with ocean view seating
Fitness Centre
An adults only pool with whirlpool and a family pool
An onsite Spa
Golf Course with ocean views
Close to the Town of St. George's, local restaurants shopping and attractions