3 Must-Try Fish Sandwiches in the Town of St. George's
In Bermuda, the fish sandwich is an iconic dish representing the island's unique blend of cultural influences and rich fishing heritage. In the historic UNESCO Town of St. George's, we taste-tested the wahoo fish sandwich at three must-try restaurants. Here's how they stacked up: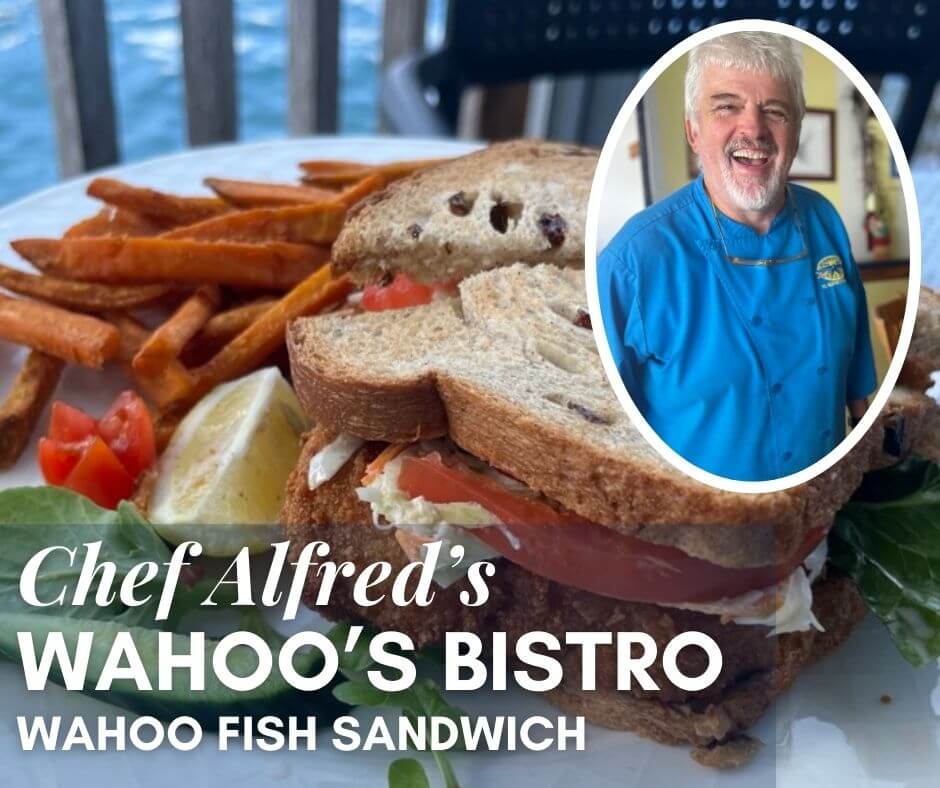 Wahoo's Bistro and Patio is a picturesque restaurant that overlooks the water in St. George's. Owner/chef Alfred Konrad greeted us at the door with his trademark big smile. He brought us a giant wahoo fish sandwich to try. He explained that wahoo is a mild tasting and popular white fish that ranges in size from 50 to 100 pounds! His wahoo came piled high on traditional raisin bread and featured creamy coleslaw, a juicy slice of tomato, red onion and fresh lettuce. Caught the day before, the wahoo was the freshest and thickest fillet we'd ever seen. It was served on a plate filled with crispy sweet potato fries. Deee-licious! When we were too stuffed to finish, Regina, who has worked at Wahoo's Bistro for 11 years, tossed some bread and fries over the railing to the fish. We had fun watching them snap up our leftovers. Regina smiled: "It's a beautiful office!" And she was right.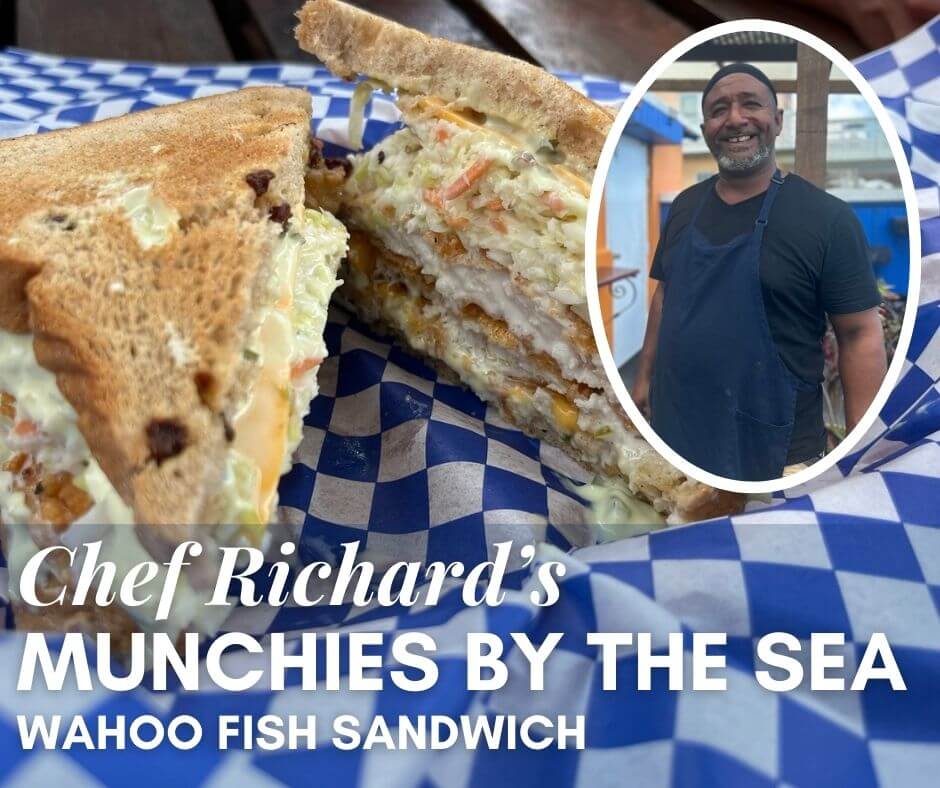 A short walk across the town square you'll find a colourful and casual husband and wife owned and operated eatery called Munchies By the Sea. With a menu of options including Owner Chef Richard's famous Johnny Dog, we got down to business and ordered their fish sandwich. Served in a basket, it featured a tender fillet of wahoo fish, tartar sauce, coleslaw and melted cheddar on fresh raisin bread. We sat off and enjoyed their patio style dinning while overlooking visting yachts in St. George's Harbour. "The fish is so fresh it's like it jumped out of the water and into the sandwich," our taste tester commented as Chef Richard greeted us to answer any questions we had. Our Munchies fish sandwich was voted tasty and the most traditional.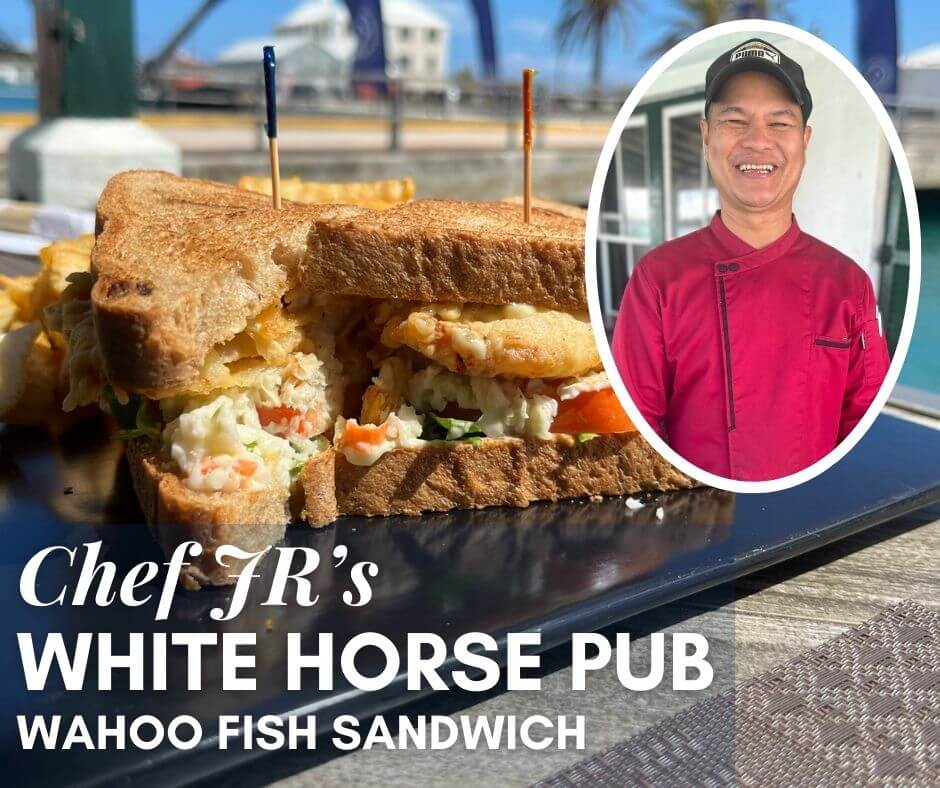 Over at White Horse Pub and Restaurant, Chef JR recently had the chance to recreate the fish sandwich with his own spin. Also served on raisin bread, his sandwich featured a generous piece of lightly breaded wahoo topped with coleslaw, tomato and delicious crinkle cut fries on the side. There was just the right amount of coleslaw so the bread wasn't soggy. The presentation was classy, so it felt like you were fine-dining at a restaurant and not just grabbing a quick bite. White Horse was a great place to enjoy a meal and we suggest you dine on the patio and hit the dance floor afterwards if the music is just right!
Stay tuned for more fish sandwich adventures…