Bermuda Five Centuries, Bermuda Book Review
by Martin Buckley, department manager at The Bookmart At Brown & Co. 
Bermudian culture is rich, vibrant, many faceted and diverse.  It is this diversity which makes these Islands such a wonderful place to visit or, if you're very lucky, to call 'home'.
Those wishing to learn more about Bermuda's unique Trans-Atlantic heritage will find that there are a huge range of locally published books available covering every aspect of its history and traditions. 
Bermuda Five Centuries, by Rosemary Jones.  Now available at just $44.95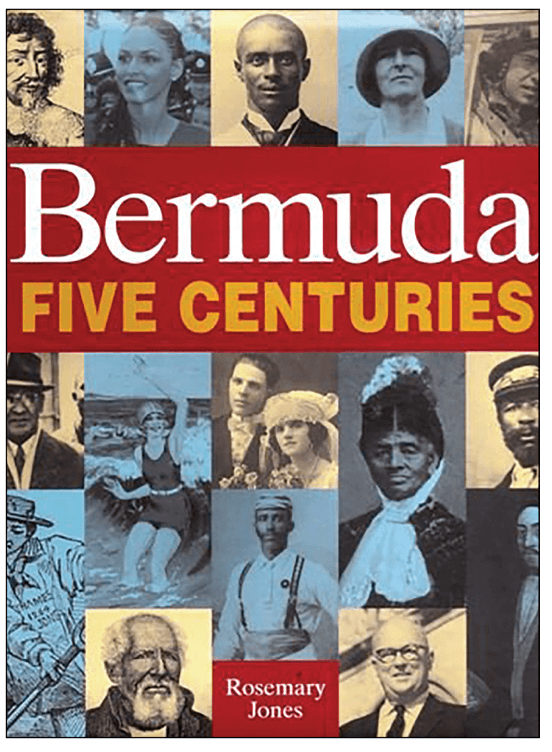 This beautifully written and lavishly illustrated book provides perhaps the definitive history of these Islands and their people.  Author Rosemary Jones successfully employs her journalist's eye for detail and tells our Island story using an entertaining mixture of informative narrative and illuminating anecdote.
The book is divided into 5 chapters.  These begin with 'The Isle of Devils 1505 – 1684', which covers the period from the Islands first sighting by Juan de Bermudez c.1505 through to the assumption of responsibility for the Islands governance by the British Crown.  In the next chapter; 'Sea, Salt & Slavery, 1684 – 1834' we learn of how the lives of so many Bermudians were blighted by the horror of slavery, the joy with which emancipation was greeted and of how Bermudians of all races struck out across the Atlantic and Caribbean to trade in places such as the Turks & Caicos Islands and the Bahamas.  The third chapter, entitled 'Boomtown to Boers, 1834 to 1918' tells of the arrival of the Portuguese and of the spectacular riches made here during the American Civil War.  It describes the arrival of the first tourists and of the contribution made by Bermuda and Bermudians during the Great War.  Chapter Four, 'Votes, Visitors & Victory, 1918 – 1945' covers the phenomenal growth of tourism, the beginnings of the civil rights movement and the momentous years of the Second World War.  The final chapter, 'Coming of Age, 1945 – 2005' examines the struggle to achieve equality and the true democracy of 'one man, one vote'.  It tells of the peaceful change achieved through the famous theatre boycott and of the social unrest that gripped Bermuda in the 1970's.
'Bermuda Five Centuries' is available now from The Bookmart at Brown & Co, $44.95.  For more information on this or any of our large range of locally published titles, telephone 279-5443 or e-mail mbuckley@psl.bm.