By Martin Buckley, department manager at The Bookmart At Brown & Co.
Few communities have had their history as well documented as Bermuda's has been.
The quantity and quality of the books published locally is a testament to the talent and creativity of
Bermudians and to their Islands rich and event filled past.
At the forefront of publishing here is the National Museum of Bermuda Press.
The team at the at the NMB work tirelessly to preserve and promote
Bermuda's history and heritage and to educate and inform locals and visitors alike.
The Museum's books are beautifully produced, lavishly illustrated and are always authored by experts in their field.
There is quite literally something for everyone in the range as this selection illustrates:
Shipwrecked, Bermuda's Maritime Heritage
Gordon Payne Watts Jr.
A truly beautiful coffee table book which takes the reader out onto the reefs, which have claimed countless shipwrecks over the last half millennia.
Priceless treasures and the more mundane remnants of everyday life down the centuries have been recovered from these wrecks and are illustrated here.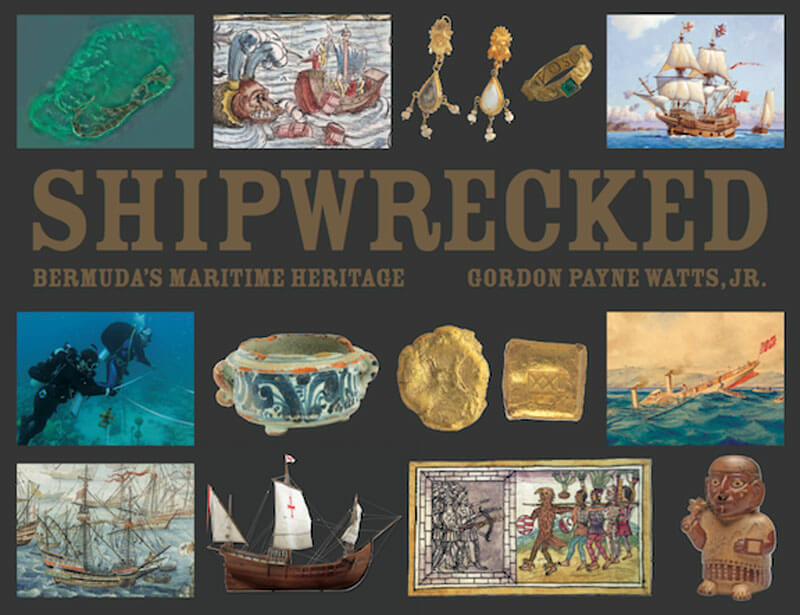 Hall of History, Bermuda's Story in Art
Graham Foster & Rosemary Jones
Graham Foster's stunning mural, which adorns a stairwell at the Museum's Commissioner's House headquarters, is justifiably world famous.
It portrays the story of Bermuda and her people through good times and bad and remains surely the most striking work of art on view here. More Here.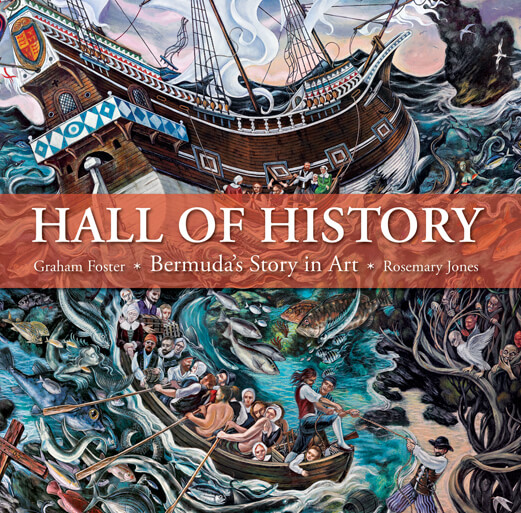 Bermuda Forts, 1612 – 1957
Dr Edward Cecil Harris
The definitive work on the fortifications which were once referred to, by the New York Times as 'The Gibraltar of the West'.
Informative text, rare photographs and detailed plans provide the reader with a comprehensive history of the defences of these Islands,
from the time of the earliest settlement through until the withdrawal of the British Garrison in the 1950's.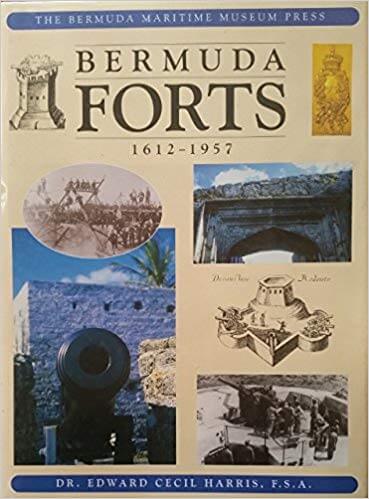 Chained on the Rock' & 'Edward Fraser, From Slave to Missionary
Cyril Outerbridge Packwood & C F E Hollis Hallett
The horror of slavery blights our history like a scar on an otherwise beautiful face. The ramifications of hundreds of years of oppression and
suffering live on with us today and are still perhaps not fully comprehended. 'Chained on the Rock'
tells the story of a shameful period in our past when a human being might be considered mere property and used or ill-used accordingly.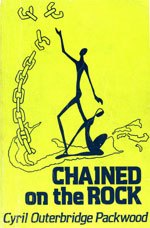 For a full list of the books published by the National Museum of Bermuda Press,
contact the Bookmart at Brown & Co. on 441-279-5443 or at mbuckley@psl.bm.
Winter hours: 10am – 5pm (Last admission 4pm)
Adults $15, Seniors $12 Children under 16 FREE
Explore the Keep Fort at the National Museum of Bermuda
1 The Keep, Royal Naval Dockyard
info@nmb.bm / 441-234-1333 / www.nmb.bm