The Bermuda Collectors Society (BCS) is made up of just over 150 members from all
over the world, each with a shared interest in some aspect of Bermuda Philately.
Member's interests range from early postal history from the late 1600s right the way through to the
Queen Victoria, the Boer War, KGV, WWI, KGVI, WWII, QEII and modern times.
The Society also has many members whose primary interest is in the stamps Bermuda has
produced from 1848 until the present day.
Some collect covers, postcards or fiscal items such as airline tickets – just as long as there's a stamp on it!
The BCS caters for ALL levels of collector from novice to the seasoned specialist.
Whichever level you are at we want you to join the BCS!
Pu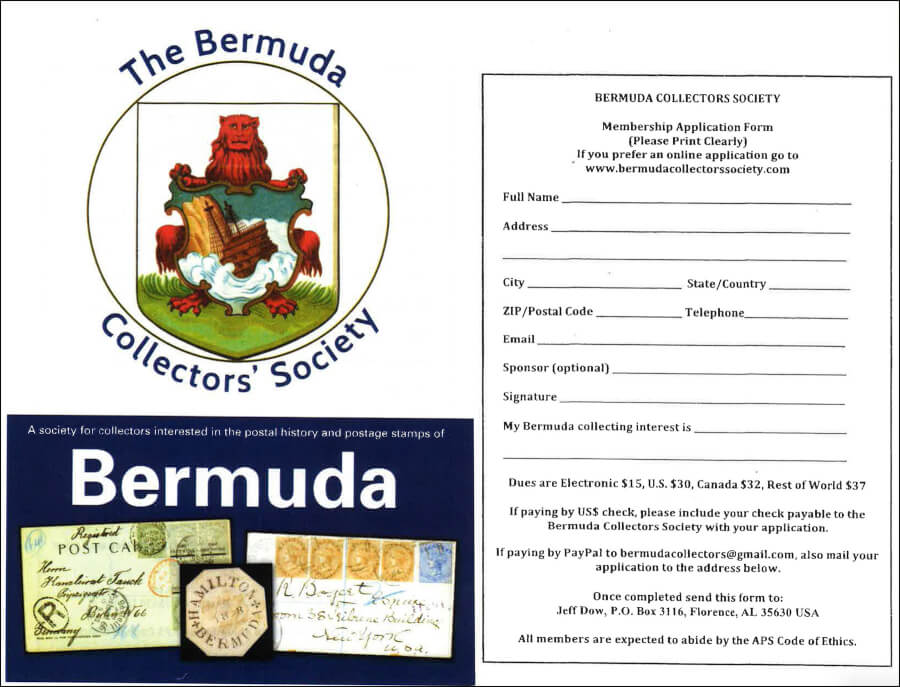 For more information contact the BCS.
Forms are also available at the Perot Post Office in Bermuda or to download the form above just simply drag it to your desktop.