Explore Bermuda's Historic Forts
There are approximately 90 forts scattered across the island of Bermuda. Some are easy to find and in picturesque areas – and the best part? You don't have to be a history buff to enjoy them. Most have been restored, some are in parks, but all have gorgeous views.
Below are five of our favourites…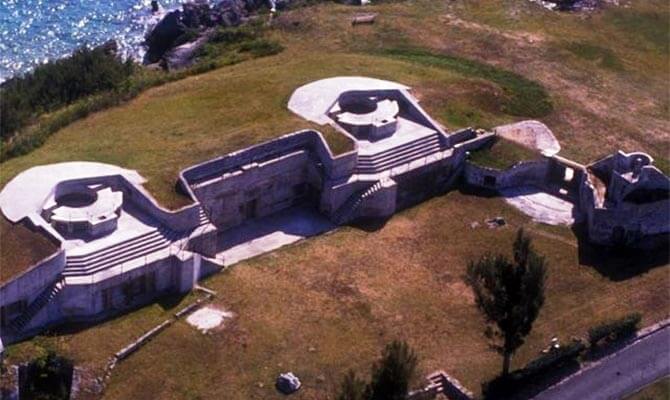 Alexandra Battery
Located in the far East of St. George's between Gates Fort and Fort St Catherine is Alexandra Battery. Created in the 1860's and named after the princess of Denmark who was married to Edward VII who later became  King Edward VII of Britain.  The fort was built on an existing site called Buildings Bay Battery previously built in 1840. Nine Rifled Muzzle Loader guns were once used here with one remaining today. Learn more about this spectacular fort when you visit. You can also explore Building Bay Beach next door which is covered in seaglass. The Deliverance was built on this beach in 1610.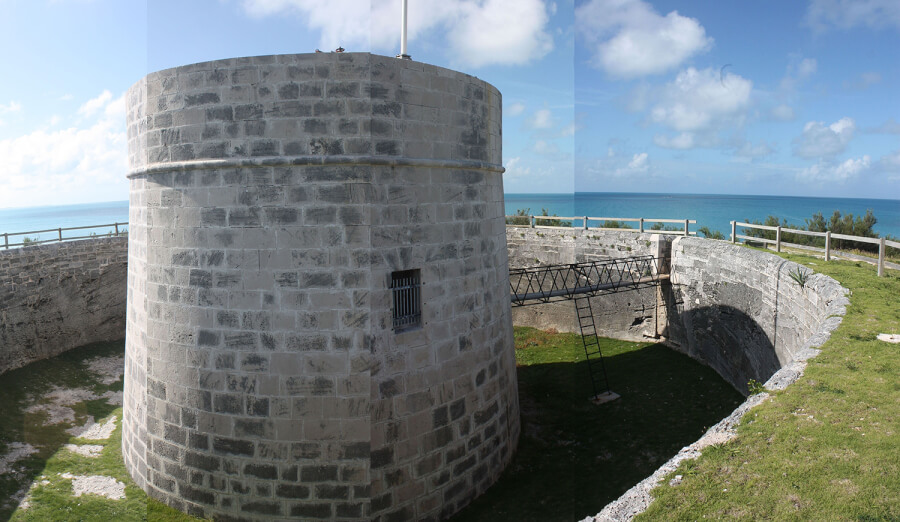 Martello Tower
Ferry Reach, St. George's
The egg shaped fort was built in 1823 and features a moat, 9-11 foot thick walls of Bermuda stone, and a drawbridge. It is located on a hill at Ferry Reach Park, near Whale Bone Bay, a section of the Railway Trail and other coastal defence sites. Outside viewing only.
30 minute walk along Ferry Road, St. George's, from bus route 1, 3, 10 or 11.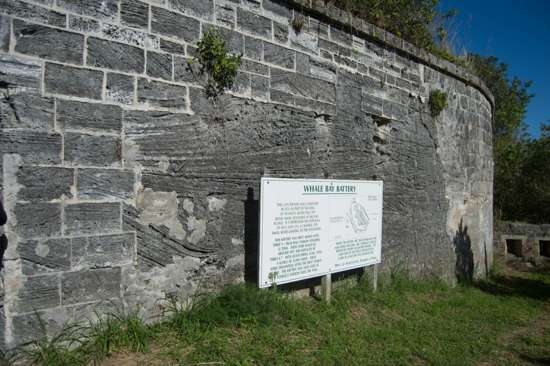 Whale Bay Battery
Whale Bay Road, Southampton
Whale Bay Battery and West Side Fort defended Hog Fish Cut from the 1700s through WWII. Today you can explore gun emplacements and the magazine, enjoy superb ocean views from the top of the fort and picnic in the adjacent parkland.
Bus 7 or 8 to Whale Bay Road and then a 20 minute walk.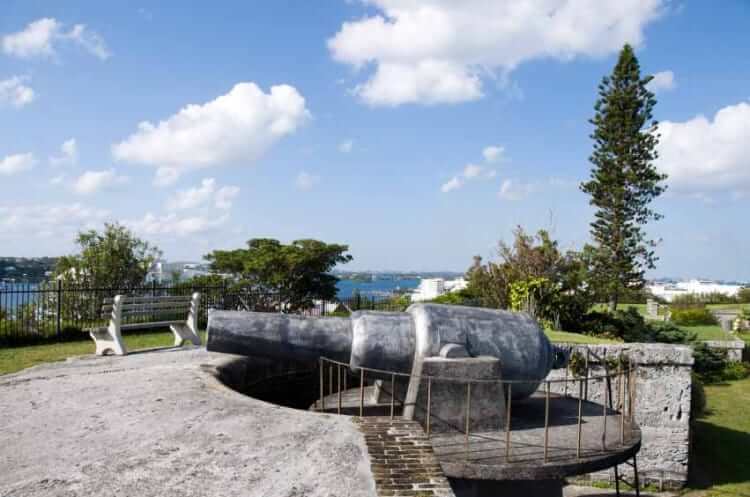 Fort Hamilton
Pembroke
Enjoy magnificent views over the City of Hamilton and its harbour. The upper levels and battlements have been landscaped with lawns, which make a fine place for a picnic. Entry is across a wooden bridge over the deep dry-moat and there are plenty of cannons and ramparts inside.
If walking from Front Street head east and take a left towards King Street. Walk up the steep incline of Kings Street and turn right to Happy Valley Road.  Fort Hamilton is on your right.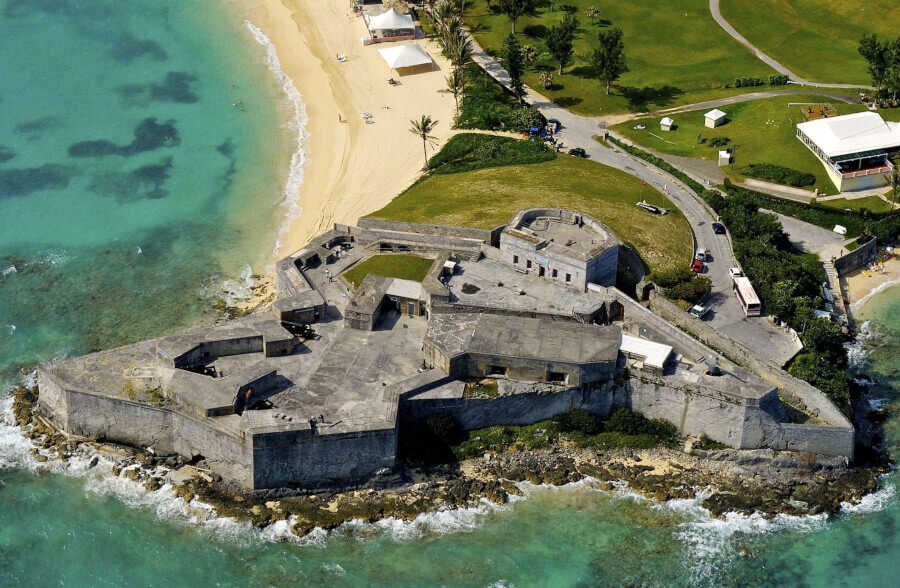 Fort St. Catherine
St. George's
Packed with historic exhibits, artifacts, and a well preserved interior, this stone built fort houses a museum and is one of Bermudas most impressive structures and in the old artillery store there is an exhibit of the fort's development over four centuries.
From Kings Square take Duke of York Street, take a left at Somers Super Market towards Duke of Kent Street. Keep going and you will reach Tobacco Bay. Fort St. Catherine is a 5 minute walk from there.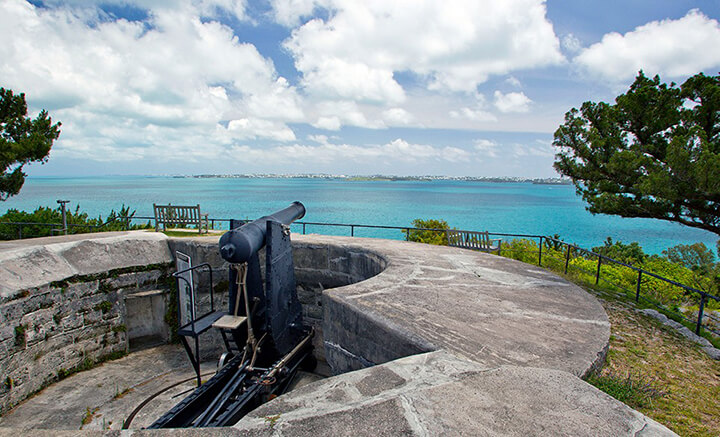 Scaur Hill Fort & Park
Somerset Road, Sandys
This fort was built to defend the Royal Naval Dockyard against the Americans during the war of 1812. Then in the 1940s, American guns defended the fort during WWII.  While exploring, look for the deep gun pits and galleries which go deep into the hillside. The ramparts offer spectacular views of Ely's Harbour and the Great Sound.
Bus 7 or 8 (operated between Dockyard and Hamilton)