Five Forts Golf Club, photo supplied
Top 10 Fall Experiences
There are so many ways to spend your time in Bermuda however we have chosen just 10 that you must experience before you go!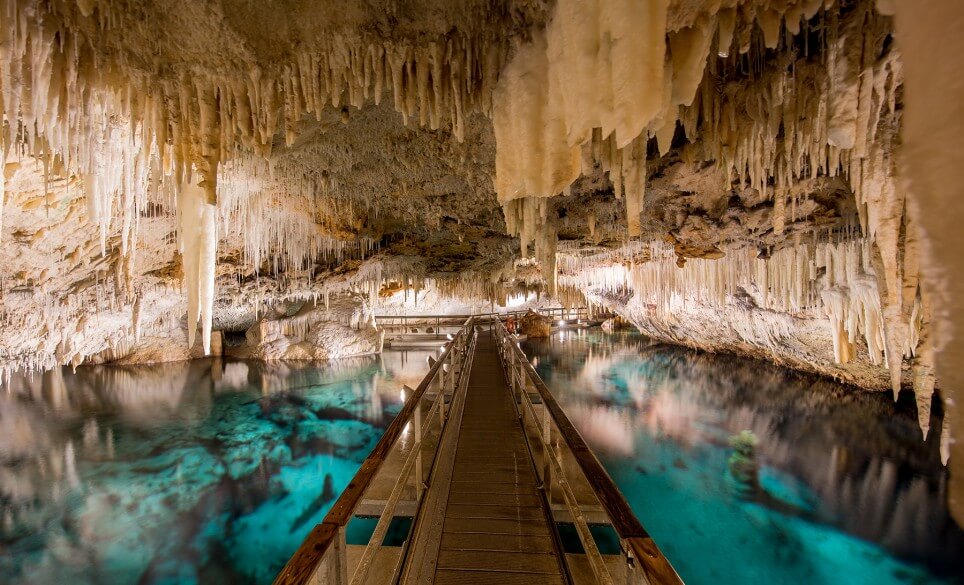 1. Discover Deep, Clear Underground Pools of Azure Blue Water Surrounded By Bermuda's Famous Crystal Caves
An absolute must for the whole family!
They are an absolute must on your list of things to do in Bermuda! The Crystal & Fantasy Caves are Bermuda's top visitor attraction for some very spectacular reasons. Deep, clear underground pools of azure blue water. Incredible formations of every size and shape imaginable. Cave ceilings adorned with rare chandelier clusters and delicate crystallized soda straws. Each cave is uniquely beautiful and is a new adventure to discover. Be sure to explore them both. It's a not-to-be missed, favorite family activity in Bermuda.
Bus Route #1, #3, #10 & #11 St George's-Hamilton all pass the Bailey's Bay Location.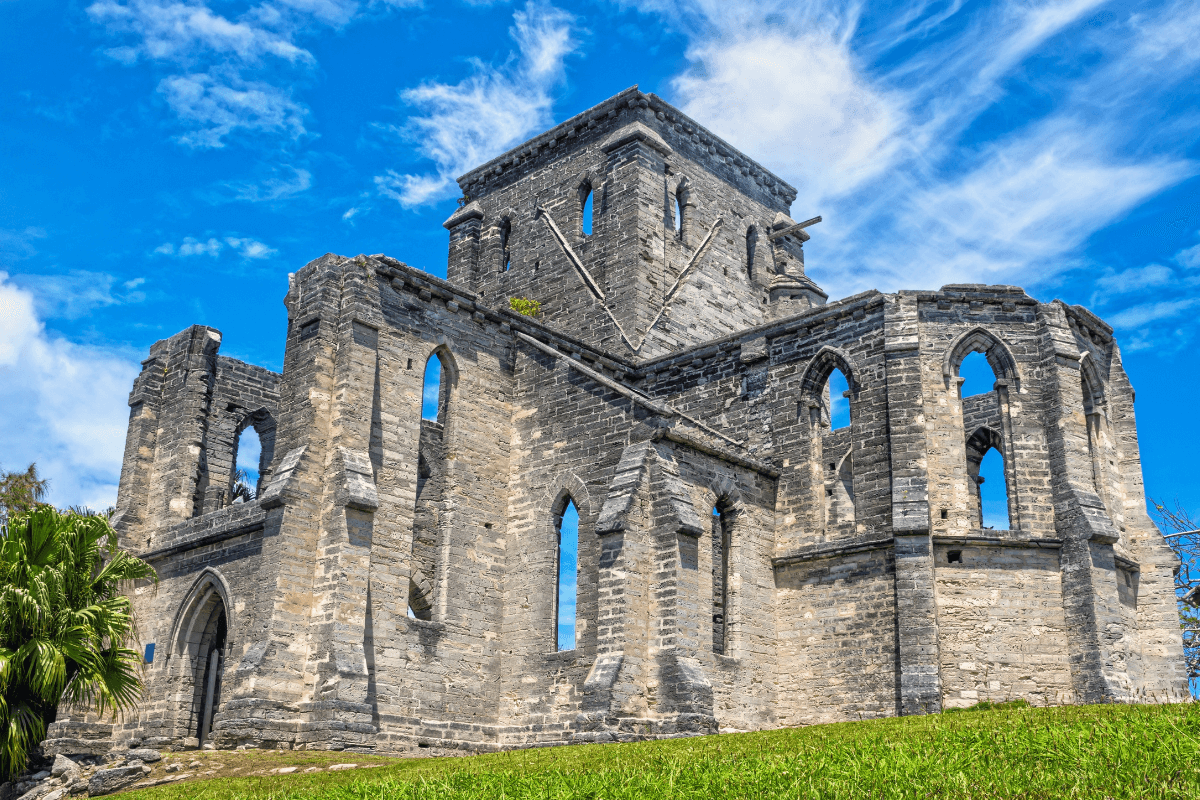 2. Discover What Might Be One Of The Most Enchanting Attractions You'll Ever Explore
The impressive Gothic vestige that looms over the town of St. George's was begun in 1870 as a replacement for St. Peter's, which had fallen into a state of serious disrepair. Designed by William Hay, the Scottish-born architect who later drew the plans for Hamilton‰'s cathedral, the St. George's church was abandoned in 1899 when near completion.
Bus Routes 1, 3, 10 and 11 that operate between Hamilton and St. George's.
3. Paddle Your Way To Paradise
For just $30/hour ($15 per each additional hour) rent a paddle board or a few from Blue Hole Watersports and plan a day explore Castle Harbour and its islands, one of the most scenic forms of paradise in the world. This is a popular spot for locals especially on the weekends where you will find boats rafted up, a small beach cluttered with kids playing, adventure seekers cliff jumping and some of the most beautiful snorkelling spots around the island. The closest grocery stores are Market Place in Shelly Bay or Somers Supermart in St. George's where you can pick up a few things to make a light picnic. You can also order a picnic box to go from Brumae Cafe in St. Georges.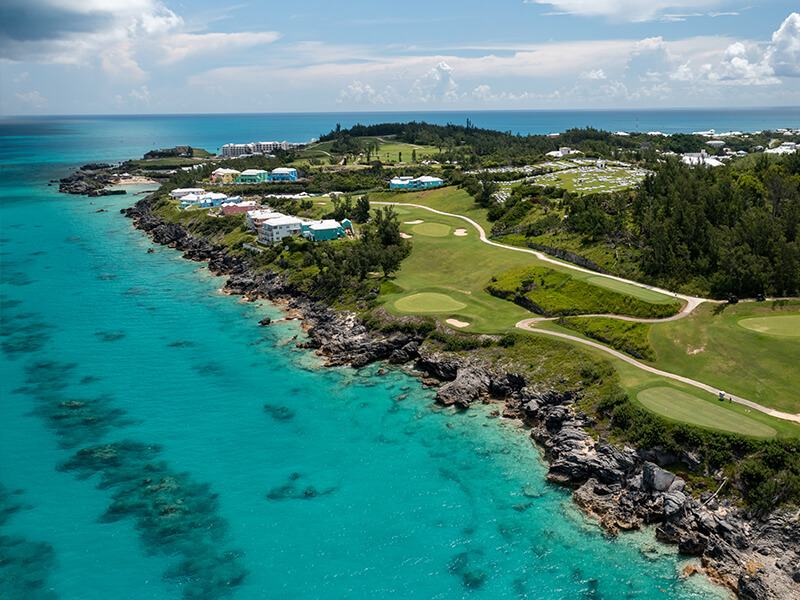 4. Enjoy 18 Holes of The Tee Time of a Life Time
One of the bespoke recreational amenities of The St. Regis Bermuda Resort – Five Forts Golf Club welcomes golfers to a unique golf experience. Named after the rich heritage of St. George's, former capital of Bermuda, the golf course is surrounded by the five forts neighboring including the largest and most celebrated in Bermuda, Fort St. Catherine, situated just steps from The St. Regis Bermuda resort. The reimagined golf course boasts 18 unique holes offering captivating ocean views from nearly every hole.
Five Forts Golf Club | The St. Regis Bermuda Resort | St. George Bermuda (marriott.com)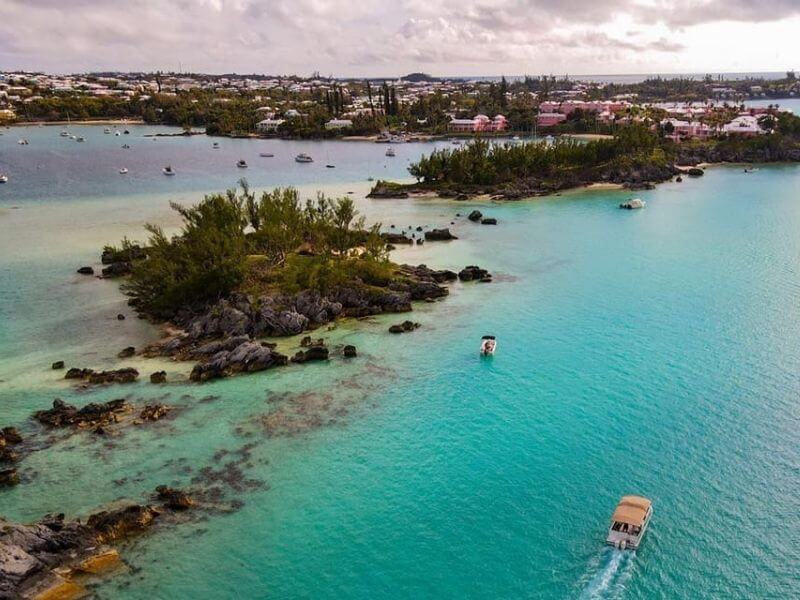 5. Spend A Magnificent Day Explore Bermuda's Blues
Island Vibez of Bermudaful Charters is Bermuda's newest charter boat and is absolutely perfect for getting out on the water and enjoying a little snorkeling, sunset cruising, cliff Jumping, or any excuse to get together a family, friends or coworkers.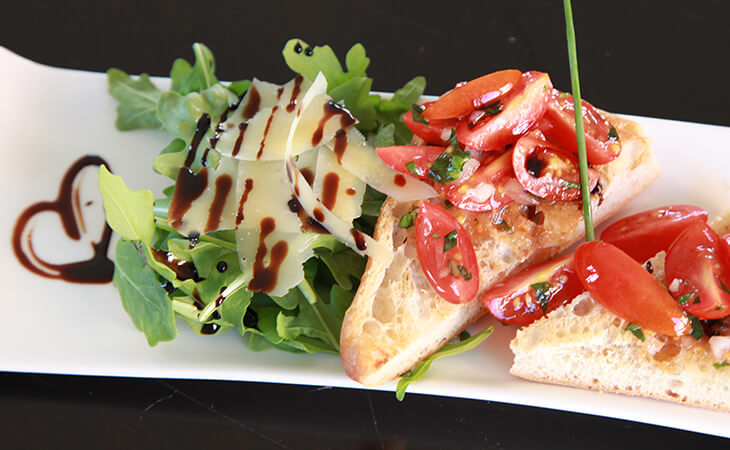 6. Indulge In Local Cuisine With A Bermuda Food Tour
This 3-3.5 hour walking food tour is an absolute must if you love trying new cuisine. Bermuda Food Tours offer tours Monday thru Saturday. Call 441-704-0999 to book your day and time. Currently on offer are tours such as 'Flavor and Flair', 'Sites and Bites', 'Culture and Cuisine' or their evening tour 'After Hours'.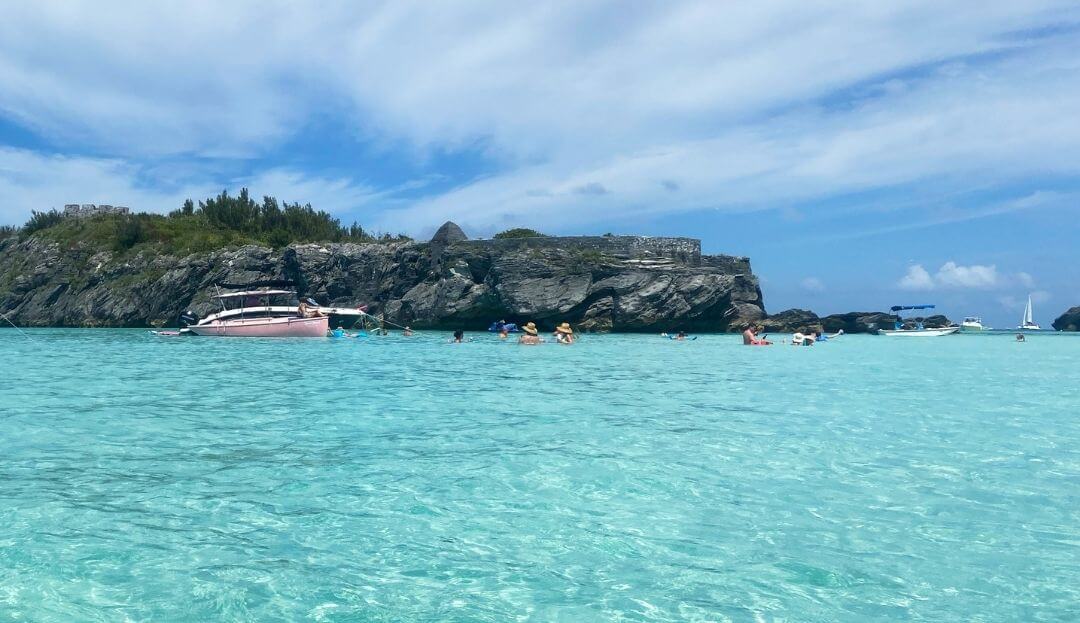 7. Rent A Boat, Picnic + Explore Our Bermuda Blues
Bermuda Electric Boats is fairly new here in Bermuda and they have the cutest boats including one with its own water slide. They making renting a boat so easy. You don't need a license and rentals start as low as $125/hr. Located in Hamilton Harbour, order picnic perfect meals to-go from Buzz Cafe, or Sushi from Coconut Rock on Reid Street. Drinks, desserts and anything else you might need could be picked up from Miles Market.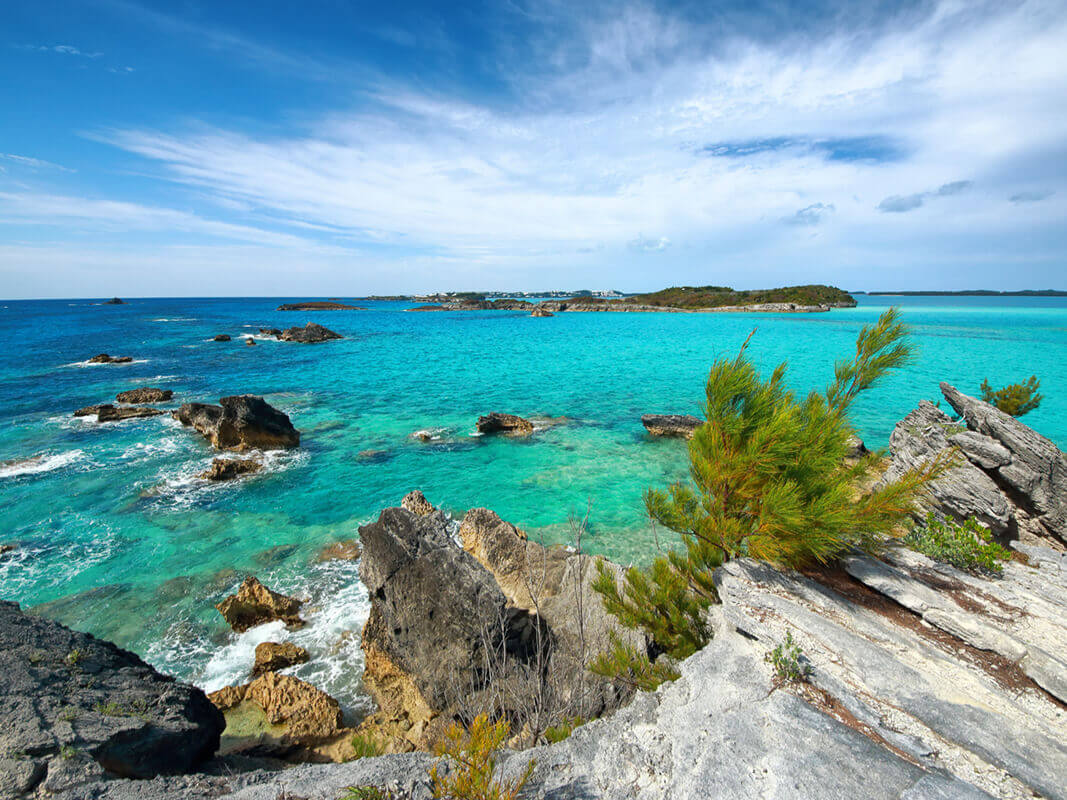 8. Book a guided tour with a local
Explore the real Bermuda that few tourists ever see with a customizable private guided Eco-Tour which can be adapted to the age and fitness level of any traveler.
Book one of three Year-Round Excursions to St. George's and St. David's Parish or customize your outing to visit the places you most want to see.
Click here to book online now: https://www.ptix.bm/Event/7236/Robins-Paradise
9. Explore Bermuda's Historic Forts
There are approximately 90 forts scattered across the island of Bermuda. Some are easy to find and in picturesque areas – and the best part? You don't have to be a history buff to enjoy them. Most have been restored, some are in parks, but all have gorgeous views.
Click Here To Learn More About A Few Of Our Favourites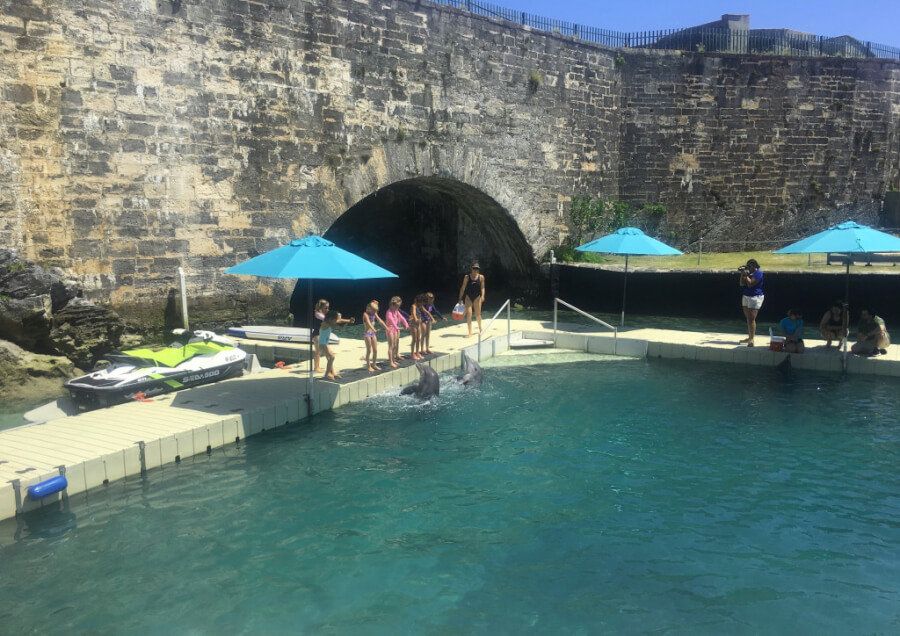 10. Watch, Swim with and even Kiss A Dolphin
Meet dolphins up-close in Dolphin Quest's large ocean-fed dolphin habitat where you'll touch, feed and swim with these incredible animals. Be inspired and make a difference. Your Dolphin Quest participation supports vital marine mammal conservation, education and scientific study.
Dolphin Quest is the historic stone fortress now home to National Museum of Bermuda, one of the islands most extraordinary and most visited museums of Bermuda's naval history. Meet our dolphin family face-to-face at Dolphin Quest Bermuda in a variety of experiential learning opportunities for children, adults and groups. Dolphin Quest offers dry, shallow-water, and deeper-water experiences.
Create a magical multi-sensory connection when you touch a dolphin that will touch your heart. Dolphin Quest Bermuda is located at The Royal Naval Dockyard, Bermuda's premier shopping, dining and entertainment destination and just a short, scenic ferry ride or taxi ride from anywhere on the island.
You'll share and remember your dolphin moments and your biggest and best smiles ever with our fantastic keepsake photos.
Visit the Dolphin Deck Gift Shop onsite for the coolest marine themed shirts, hats, toys, books and souvenirs.
For more information about programs, please visit www.dolphinquest.com/bermuda/