Best Patio in Dockyard For Pizza, Laughter and Fun For The Whole Family.
We absolutely love Cafe Amici located on the corner of the Clock Tower Mall in the Royal Naval Dockyard. It's a perfect place for a casual lunch/dinner especially when travelling with kids.
Known for their piping hot authentic Italian pizza, Amici has everything on the menu from a classic Margherita to a Chicken Tikka or how does a Sloppy Giovanni sound with hamburger, mozzarella and Cattleman BBQ sauce.
With 16+ types to choose from, you may not desire anything else but hold it right there because they also serve Italian favourites like Gamberetti Fradivola, Italian Bruchetta and Pollo Parmigiana – just to name a few.  You'll also enjoy their hearty salads, sandwiches, paninis, homemade Gnocchi, local fish + chips and don't forget to save room for dessert.
Executive Chef and owner, Livio Ferigo has created a menu with many of his favourite childhood dishes that he enjoyed while growing up in Italy. Livio also owns popular restaurants Bonefish Bar Grill, Dockyard and Bella Vista located at the famous Port Royal Golf Course home of the PGA Grand Slam when in Bermuda.
We ordered a Spicy Pepperoni Pizza, Classic French Fries and the Belleza salad which we highly recommend. It's basically a bed of fresh spinach leaves, topped with juicy chicken, plump grilled jumbo shrimps, tender beef strips and tasty goats cheese. We also had a large bottle of sparkling water for our table.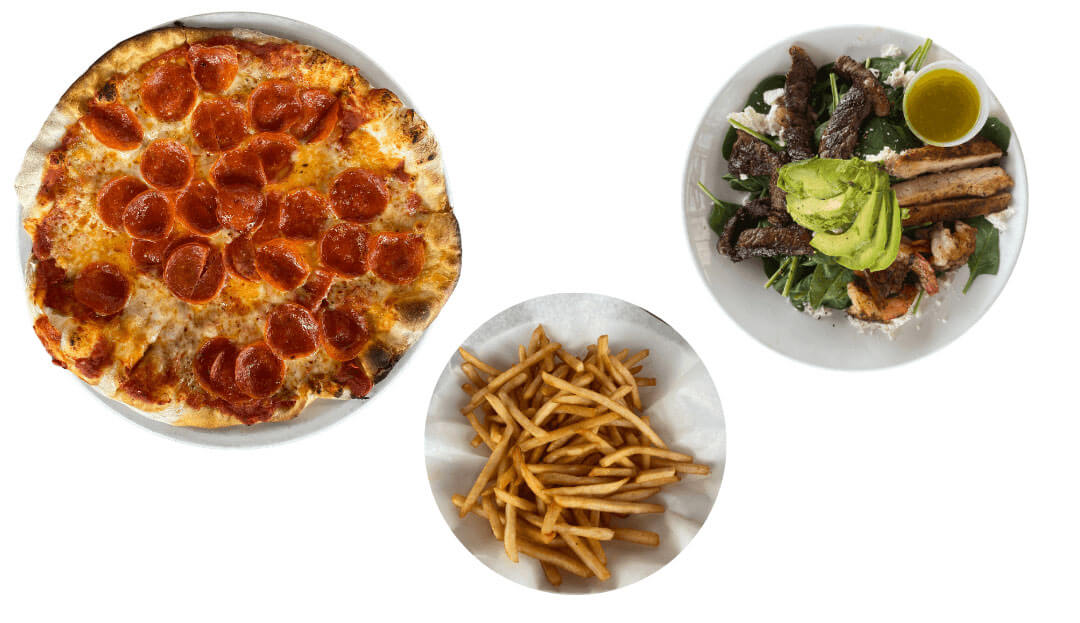 Jaron, the general manager insisted I relax with a mid afternoon glass of chilled sauvignon blanc and it was just what I needed to truly relax and take it all in while the kids had the lunch of a lifetim and then ran it off in the field opposite the patio.
The main dining room has almost a vintage feel to it. Local art hangs and adds bursts of colour throughout along with an undeniable Bermudian touch, the space is pleasing and relaxing and just an all round lovely room to dine in.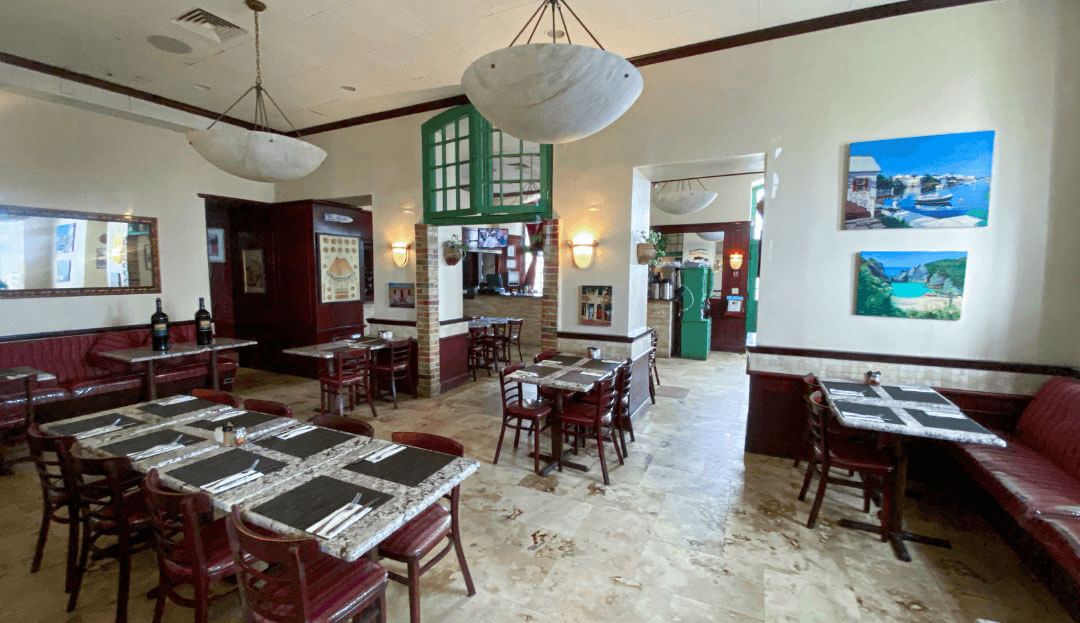 The patio at Amici wraps the Clock Tower Mall overlooking a large grassy field followed by the docks where many boats line along side. It's a perfect spot to relax and watch the kids run. Traffic doesn't flow anymore near the restaurant so it's fairly safe for play.
Did you know that there are two towers on the Clock Tower Mall, one telling the time and the other tells the current day's high tide.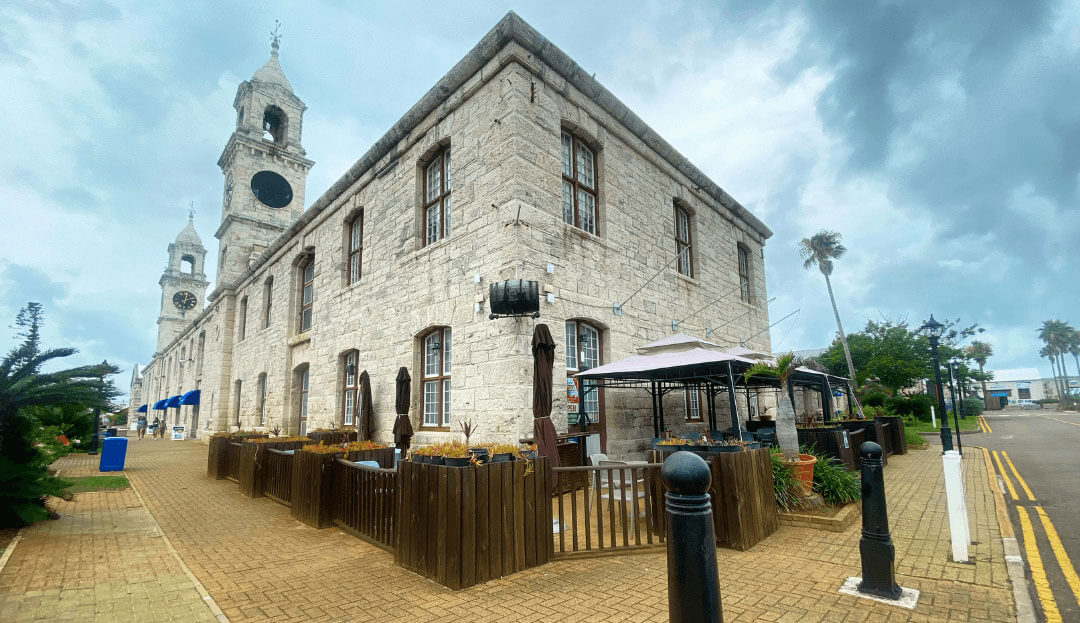 Cafe Amici also serves Traditional Bermudian Cod Fish Breakfast on Sundays from 9am-12noon. Make a day of it and let the kids run around at the sprinkler just outside of Snorkel Park when you finish breakfast. Remember to pack towels and a change of clothes.
For Reservations Call  441-234-5009
Café Amici Summer Hours (Apr – Oct)
Mon – Sun 9:00am – 10:30pm
Café Amici Winter Hours (Nov – Mar)
Mon – Thurs Sun 9:00am – 5:00pm
Fri & Sat 9:00am – 9:30pm