Going Through Hell To Get To Paradise
by Horst Augustinovic 
Travelling to Bermuda by ship from the East Coast means sailing diagonally across the choppy north-flowing Gulf Stream. In the relatively small ships of the late 1800s it resulted in many of Bermuda's visitors being unhappy victims of sea-sickness. Mark Twain famously quipped 'Bermuda is paradise but you have to go through hell to get there'.
To lessen the rigours of the sea journey in small ships like the Fah Kee, Bermuda in 1874 struck a deal with the Quebec Steamship Company to provide a bigger contract steamer – the Canima. For the next four decades the ships of the Quebec Steamship Company were a familiar sight in Hamilton Harbour.
Especially during the winter months, travelling to Bermuda in the larger ships could still cause sea-sickness and this was not lost on Bermuda's Yankee Store who published a rather humorous set of postcards to remind visitors of their trip 'Going through Hell to get to Paradise'.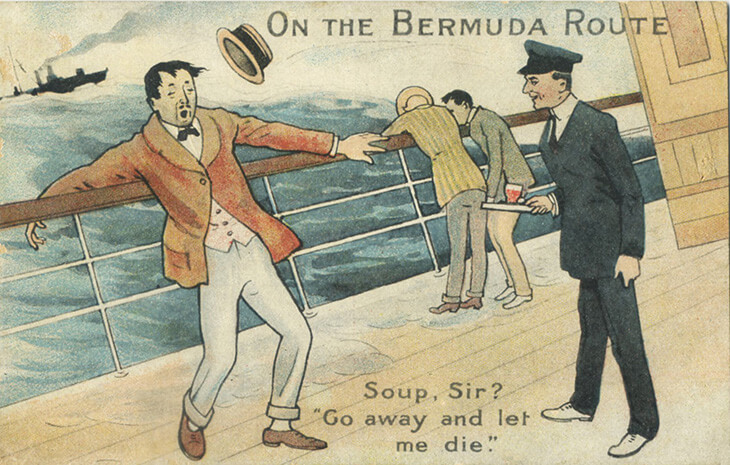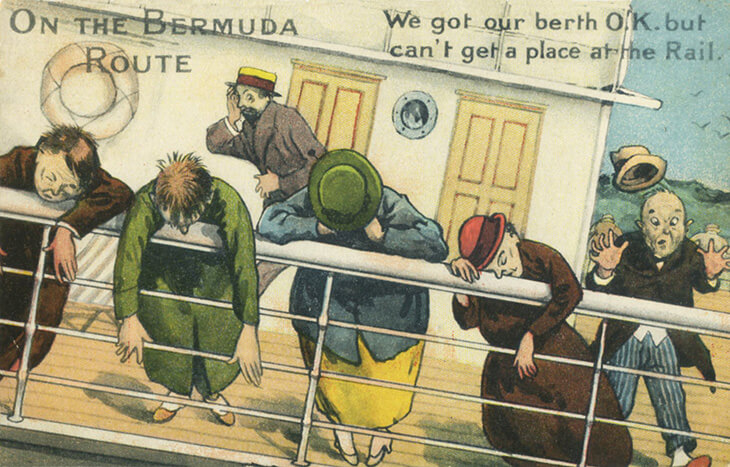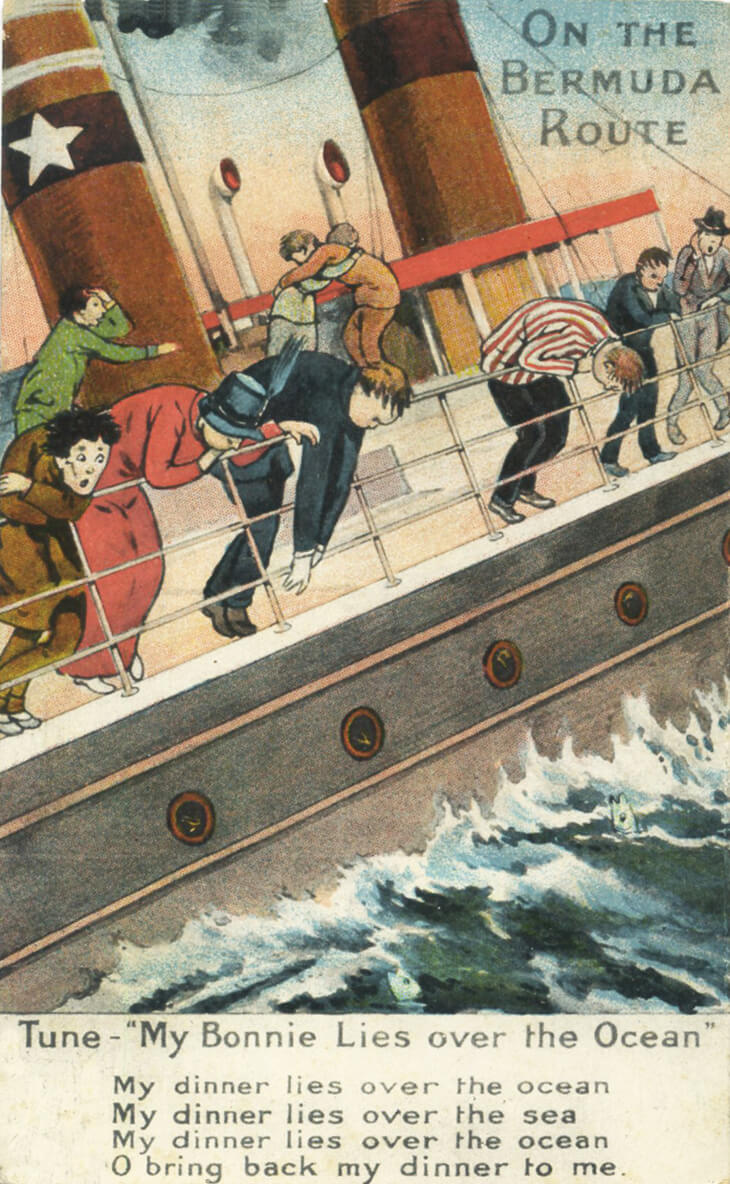 Horst is a passionate philatelist, history buff, collector and author. Originally from Austria, he has been living in Bermuda since 1961 and has published several books on Bermuda's history, including the series 'What You May Not Know About Bermuda', and 'The Golden Age of Bermuda's Postcards'.
Comments: Email Horst